Department of Management
Overview
The Management Department in the C.T. Bauer College of Business aspires to be the top choice for students seeking undergraduate, MBA and doctoral degrees in management. Our programs cover both micro areas of management –organizational behavior, and human resources – and macro areas of management – strategy and organizational theory. The goals of our management curriculum are to develop strategic thinking, leadership skills, ethical decision-making capabilities, and critical reasoning and problem-solving skills in the context of real-world business. Our graduates are prepared to lead change and manage innovation in an environment characterized by growing technological sophistication and increasing employee diversity. Students at all levels gain relevant knowledge of management theory and practice from excellent teacher scholars. The management department faculty members consistently receive teaching awards and outstanding teaching evaluations from students.
Learn More About Bauer's Management Degrees
Strengths
A particular strength of our department is its focus on leadership at all levels (individual, group and organization). We offer a certificate in Leadership as a component of the MBA program. Our MBA students also have the opportunity to study abroad in locations such as Berlin, Prague, and Santiago, Chile.
Faculty
The faculty publishes in the top journals in their fields such as The Academy of Management Journal, Journal of Applied Psychology, Strategic Management Journal, and Academy of Management Review. They serve in editorial roles and on editorial boards of the leading journals in their fields. The management faculty members have been selected as Fellows of the Academy of Management and the Society for Industrial and Organizational Psychology.
Rankings
In 2009. the C. T. Bauer College of Business was named one of 15 graduate schools of business named to The Princeton Review's "Student Opinion Honors for Business Schools" in the General Management category. (Published in the April 2009 issue of Entrepreneur.)
Management Degrees
& Programs
UH Catalog:
Minors & Courses
Related Links
Contact Us
Department of Management
Melcher Hall Room 315
The University of Houston
Houston, TX 77204-6021
Phone: 713-743-4650
E-mail: cmlewis@uh.edu
---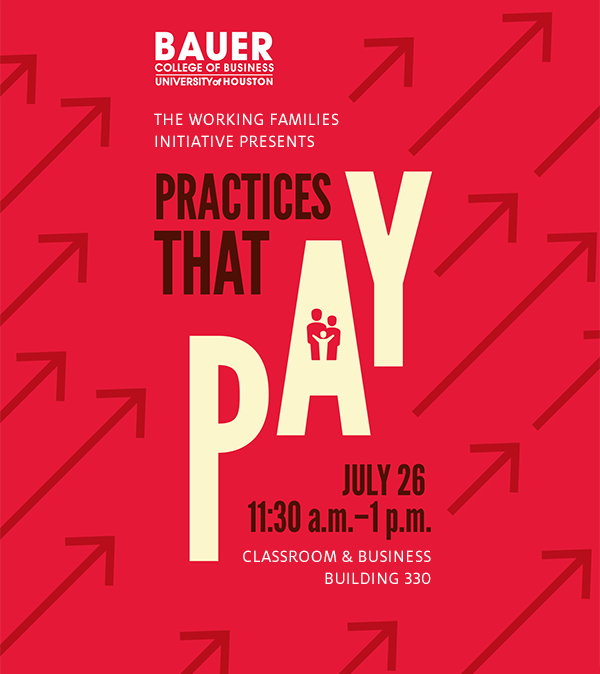 Join us on campus 7/26 for a conversation on best practices for working families. Lunch will be provided. Learn more.
---