Search
Candace TenBrink
PhD Student
Bio
Candace TenBrink is a Doctoral Candidate in Strategic Management. Her research interests include corporate turnarounds, life cycle constructs, and crisis management.
She holds a MBA degree from the University of Michigan with an emphasis on finance and corporate strategy and a BA degree from Michigan State University in Materials and Logistics Management. Prior to embarking on the PhD journey, Ms. TenBrink worked in the investment banking industry as a sell-side equity analyst covering the global semiconductor capital industry where she won numerous awards. In addition she formed and ran her own film production company, served as judge for the International Emmy Awards, and sat on the board of the prestigious and highly acclaimed New York Women in Film and TV board. She also enjoyed a brief stint as an actress in Chicago.
Besides enjoying the rigors of the academic program at UH, Candace is the originator and president of the University of Michigan's Ross School Alumni Club of Houston, a Junior Achievement teacher, and a licensed youth soccer coach.
Research Interests
Life cycle perspectives
Industry evolution
Innovation
Turnaround actions and associations
Crisis management
Areas of Expertise
Organizational turnarounds
Industry and organizational life cycles
Technology and financial analysis (years of experience)
Publications
Cardinal C., Miller, C., Kreutzer, M., & TenBrink, C. 2015. Strategic planning and firm performance. In M. Mumford & M. Frese (Eds.), The psychology of planning in organizations. London: Routledge.

CONFERENCE PAPERS:
Atlanta Competitive Advantage Conference funded in part by the National Science Foundation. 2013. Diverging paths: Social, human, and intellectual capital across organizational life cycle stages. Atlanta.
TenBrink, C. 2012. Dynamic roles of human, social, and intellectual capital by life cycle stage. Strategic Management Society Conference. Prague, Czech Republic.
TenBrink, C. & Cardinal, L. 2013. Diverging paths: Social, human, and intellectual capital across organizational life cycle stages. Academy of Management Conference. Orlando.
TenBrink, C. & Cardinal, L. 2013. Strategic planning and performance: A synthesis of decades of research. Strategic Management Society Conference. Atlanta.
Working Papers
TenBrink, C. Gelb, B., Keller, R., Szilagyi, A., & Leung, P. (data collected) A life cycle perspective on underperforming firms in growth industries: the effects of turnaround actions on performance.
TenBrink, C. (data collected) Crisis management: impact of managerial acceptance and response on valuation.

Academic Associations & Editorial Boards

Academy of Management
Strategic Management Society

Contact Info

Phone:

312-543-1151

Email:

Room:

MH 310B

Website:

No Web Site Currently

Courses

MANA 3335, Introduction to Management and Organizational Behavior

Education

University of Houston; Bauer College of Business, Ph.D. (candidate) Emphasis in Strategic Management
University of Michigan; Stephen M. Ross School of Business, MBA. Emphases in Finance and Corporate Strategy
Michigan State University; Eli Broad School of Business, B.A. Emphasis in Materials and Logistics Management
See also
---
Bauer Faculty & Staff Directory
Find by Program
Find by Department
Find by Office
Find by Type
---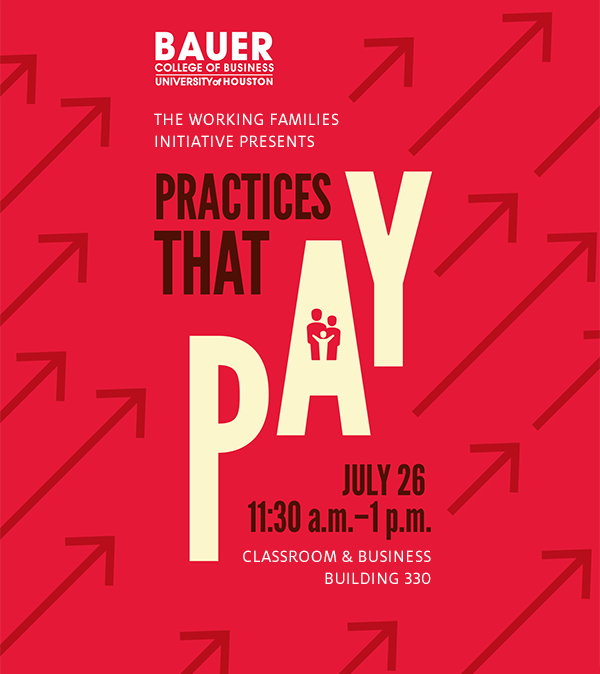 Join us on campus 7/26 for a conversation on best practices for working families. Lunch will be provided. Learn more.
---