Leadership Initiatives
Executive Partner & Board Member
Al Bolea
Leadership Consultant
Al Bolea is the former CEO of Dubai Petroleum and a retired BP Alaska executive. His industry career spans 35 years, including assignments in the US, UK and Middle East. One-third of his career was in the coal mining industry with the balance in the upstream oil & gas sectors. He has worked at nearly every level within industry: chairman, president, CEO, business unit leader, strategist, operator, financial analyst, planner, and hourly worker. He holds degrees from the University of Pittsburgh, Robert Morris University, and INSEAD, Paris.
Al is the founder of Applied Leadership Seminar, a growing consulting company with a five-year track record of success. He has been an intermittent leadership expert for the U.S. Department of Energy, lecturer at the University of Houston, and is currently an adjunct professor at the University of Alaska, College of Business and Public Policy, Master of Business Administration Program. He is the Chairman of the Leadership Board at the University of Alaska and a member of the Leadership Board at the University of Houston.
---
---
Want More Information?
Sarayu Sundar
ssundar@bauer.uh.edu
MH 330H
---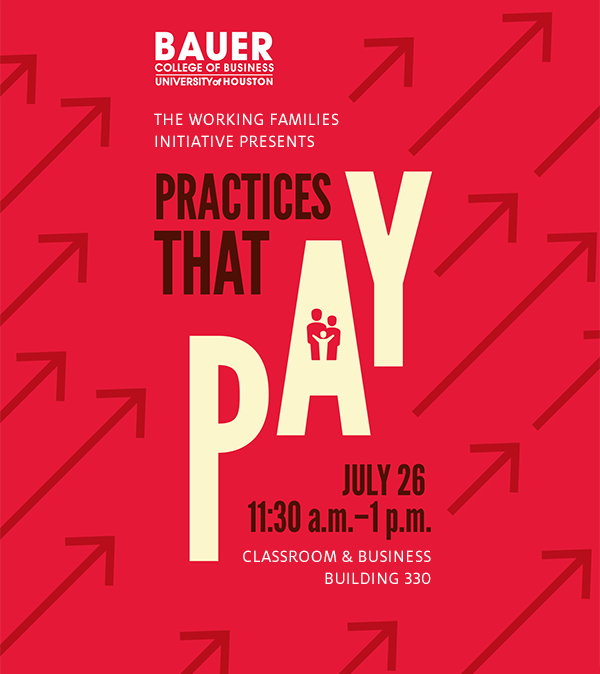 Join us on campus 7/26 for a conversation on best practices for working families. Lunch will be provided. Learn more.
---