Leadership Initiatives
Board Member
John Eggert
President,
Idea Leadership Company
John Eggert, Ph.D., president of the Idea Leadership Company, is an ICF certified executive coach with over 25 years experience in the performance improvement industry. He has a strong interest in working with professionals who have science and engineering backgrounds, helping them apply their skills of skepticism and inquiry to leadership and career-related issues.
John particularly enjoys helping management teams acquire practical communication habits, often breaking down barriers that have been in place for years. He also works with people ready to make a significant step forward in their careers, or to move in new directions.
Since moving to Houston in 2008, his clients have come from companies in petrochemical-related industries including BHP Billiton, LyondellBasell, Schlumberger and British Petroleum. Previously he worked out of the Chicago area where his clients included Hewlett-Packard, Motorola, Lockheed Martin, CNA Insurance and Arthur Andersen.
John's doctorate is from the Division of Social Sciences at the University of Chicago, with an emphasis on research design, statistics and measurement. He is the author of several training programs in project management and leadership and is currently writing a book titled "Leading Through Ideas."
---
---
Want More Information?
Sarayu Sundar
ssundar@bauer.uh.edu
MH 330H
---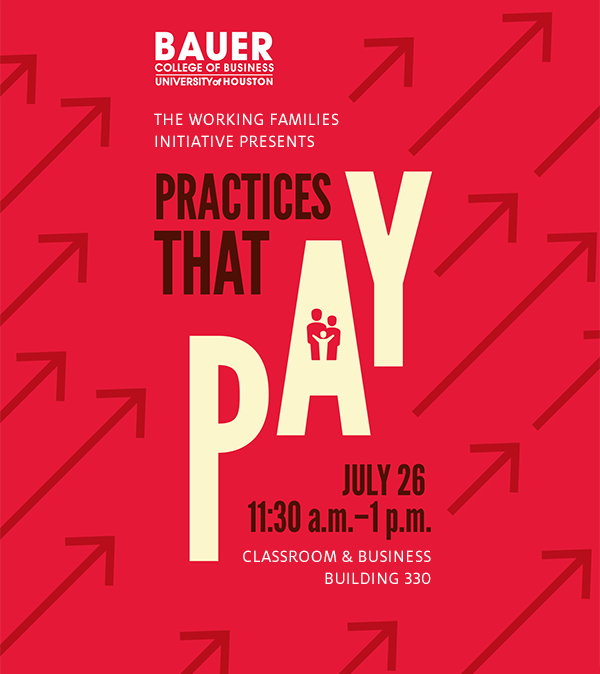 Join us on campus 7/26 for a conversation on best practices for working families. Lunch will be provided. Learn more.
---