Prospective Students
Bauer Student Life
Located on a busy corner of the University of Houston campus and in the heart of the thriving city of Houston, Bauer College teems with motivated students pursuing their dreams. Our students come from nearly 70 countries, and the international feel that is created is a highly valued commodity as Bauer graduates pursue careers in a rapidly changing global economy.
More than 20 student organizations at Bauer alone offer leadership development and networking opportunities, as well as numerous opportunities for giving back to the community. Students can also take advantage of recreational opportunities such as campus-wide softball tournaments, or experience the cosmopolitan appeal of shopping, museums, theaters, parklands and more that enrich the Houston area.
Also Visit
---
Latest News
---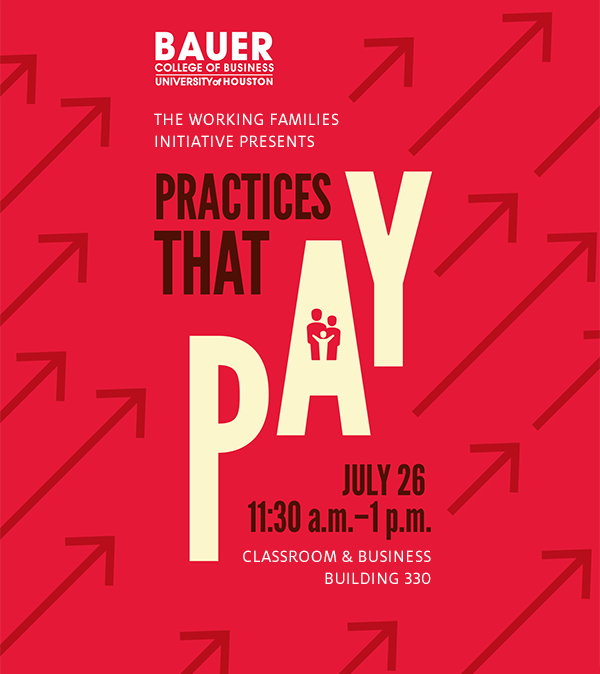 Join us on campus 7/26 for a conversation on best practices for working families. Lunch will be provided. Learn more.
---