The Cyvia and Melvyn Wolff Center for Entrepreneurship
Cougar Pitch
Rules
There is no fee for entry.
Entrants must have a valid "uh.edu" ending email address, and current Peoplesoft ID.
Initial screening of entries will be done by Cougar Pitch according to their own criteria to arrive at a number of finalists in each category.
Selected finalists will have up to two minutes to present their idea at the final judging event, and may not use any props or power points in the presentation.
The entire pitch must be made by one person alone.
Registrations must be received by October 31, 2013 at 11:59 pm CST.
Submissions may be entered by individuals or teams (up to 5 members), but only one person presents.
Each entrant may enter only one idea.
Each team (if there is a team) must have at least one currently registered student, faculty or staff member; if you are submitting as an individual, you must be a currently registered student.
Currently registered students include all full-time and part-time undergraduate, graduate, and Ph.D. students.
The presenting member of the team must be the entrant with a current Peoplesoft ID.
Students must submit their uh.edu email address at the time of submission.
Entries must be the original work of entrants.
Entries are subject to the following funding requirements

Entrants must disclose any funding already received at the time of registration/submission.
Entrants must not have accepted any institutional funding for the idea being presented (i.e. the entrant cannot have sold equity to anyone outside the team – including non-managing founders).
Entrants must not have accepted any non-institutional funding in excess of $15,000. Non-institutional funding includes contests, grants, friends and family, bank loans, etc. where there is no equity ownership associated with the funding.
The presenting member of the team must be present at the Finale Event on November 21, 2013. Failure to show up will result in the forfeiture of any prize won.
The Judging Panel reserves the right to disqualify any entry.
---
Eligibility Details:
Entries must be the original work of entrants and may be entered by a single student or a multi-person team (up to 5 members). Each team or individual entrant may enter only one entry. The same individual cannot be a member of two different entry teams.
Teams that have already secured arrangements for capital from any source must disclose the amounts and sources clearly in their entries. Teams must not have accepted any institutional funding for the idea being presented and non-institutional funding is limited to $15,000. Any source of funding that has an equity ownership component, including funding from non-managing founders, is considered institutional. The decision of Cougar Pitch on the eligibility of the entrant is final and cannot be appealed.
By submitting a business idea, you represent and warrant to Cougar Pitch that you have all right, title and/or interest in the business idea submitted and the information you present is accurate and complete, and that by submitting to the Cougar Pitch Competition you are not and will not be violating any contract or third party rights including any patent, copyright, trade secret, proprietary or confidential information, trademark, publicity or privacy right. Cougar Pitch reserves the right to disqualify any entry that in its judgment violates the letter or the spirit of the Competition guidelines, processes and rules of the Cougar Pitch Elevator Pitch Competition. The decisions of Cougar Pitch are final and binding.
Confidentiality
The identities of the contestants and the short description of the business disclosed in the submission, as well as any pitch delivered during any Cougar Pitch event are considered of public domain and can be used by Cougar Pitch for marketing and PR purposes.
Intellectual property
Before submitting entries, Cougar Pitch urges contestants to confirm with appropriate advisors or legal counsel that any intellectual property described in their summary is protected; i.e., by appropriate intellectual property filings, notices, (patent, copyright, etc) by the owning institution and/or individuals. Cougar Pitch also recommends that contestants determine in advance whether their summary describes a technology, invention, copyrightable work or other intellectual property owned by the University of Houston in accordance with UH Policy. The Office of Intellectual Property Management at the University of Houston (http://www.research.uh.edu/Home/Division-of-Research/Intellectual-Property.aspx) can answer any related questions if you have them.
For any doubt about the legal status of contestants' own or third party intellectual property or any other aspect of their plan, Cougar Pitch advises one to seek independent legal counsel.
Watch the competition
---
Contact
Cougar Pitch
cougarpitch@bauer.uh.edu
---
What's your idea worth?
---
Mark Your Calendar
Sept. 6, 2013: Entries open for 2013 Cougar Pitch
Oct. 31, 2013: Deadline for entries
Nov. 21, 2013: Final presentations!
---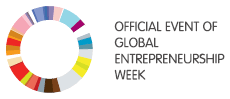 Contact Us
713-743-4752
wce@uh.edu
Physical Address:
Insperity Classroom & Business Building, Ste. 536
4742 Calhoun Rd.
Houston, TX 77204-6021
Mailing Address:
C. T. Bauer College of Business
Wolff Center For Entrepreneurship
4750 Calhoun Rd.
Houston, TX 77204-6021
Entrepreneurship Major Academic Advisor:
Asha Thomas
Melcher Hall, Room 262
713-743-8963
asha@uh.edu