Bauer Excellence Scholars
Gary A. Bridges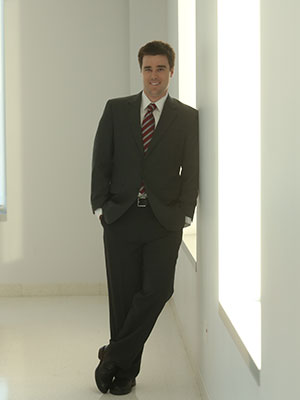 Classification - Year 1, MBA Evening Program
Expected Graduation Year - 2015
Major/Area of Focus - Business/Management
Hometown - Sugar Land, TX
Undergraduate School - Georgia Institute of Technology

About Me
I work for a large oil company in a project management position as an Instrumentation & Controls Engineer for large international upstream projects. I have just returned to Houston from an expatriate assignment in South Korea working in one of the largest shipyards in the world. The energy industry has taken me to Russia, South Korea, Canada, Germany, Switzerland, the United Kingdom, France, and Australia and provided a great deal of exposure to international business practices, standards, and cultures. In my free time I enjoy travelling and coaching and playing the sport of lacrosse.
Campus and Community Involvement
Coached indoor and outdoor lacrosse at the local high school level for five years.
Study Abroad
The Bauer trip to Chile is appealing; I look forward to continue gaining international business exposure as well as the opportunity to travel to South America.
Research
I look forward to leveraging Bauer's wealth of electives for a well-rounded MBA experience. From a focus/research perspective, I am interested in learning more about past and present financial trends in the energy industry and project finance strategies.
Future Endeavors
Continue building project management experience and transition to a challenging role in project development planning or organizational leadership/growth.
Bauer Excellence Scholars
Contact Us:
---
---
See Also
---
Latest News