Bloomberg BusinessWeek Ranks Bauer Full-Time MBA in Top 60 for First Time
Bauer MBA Programs Also Ranked in Top 5 for Diversity in 2022-23 Best Business Schools List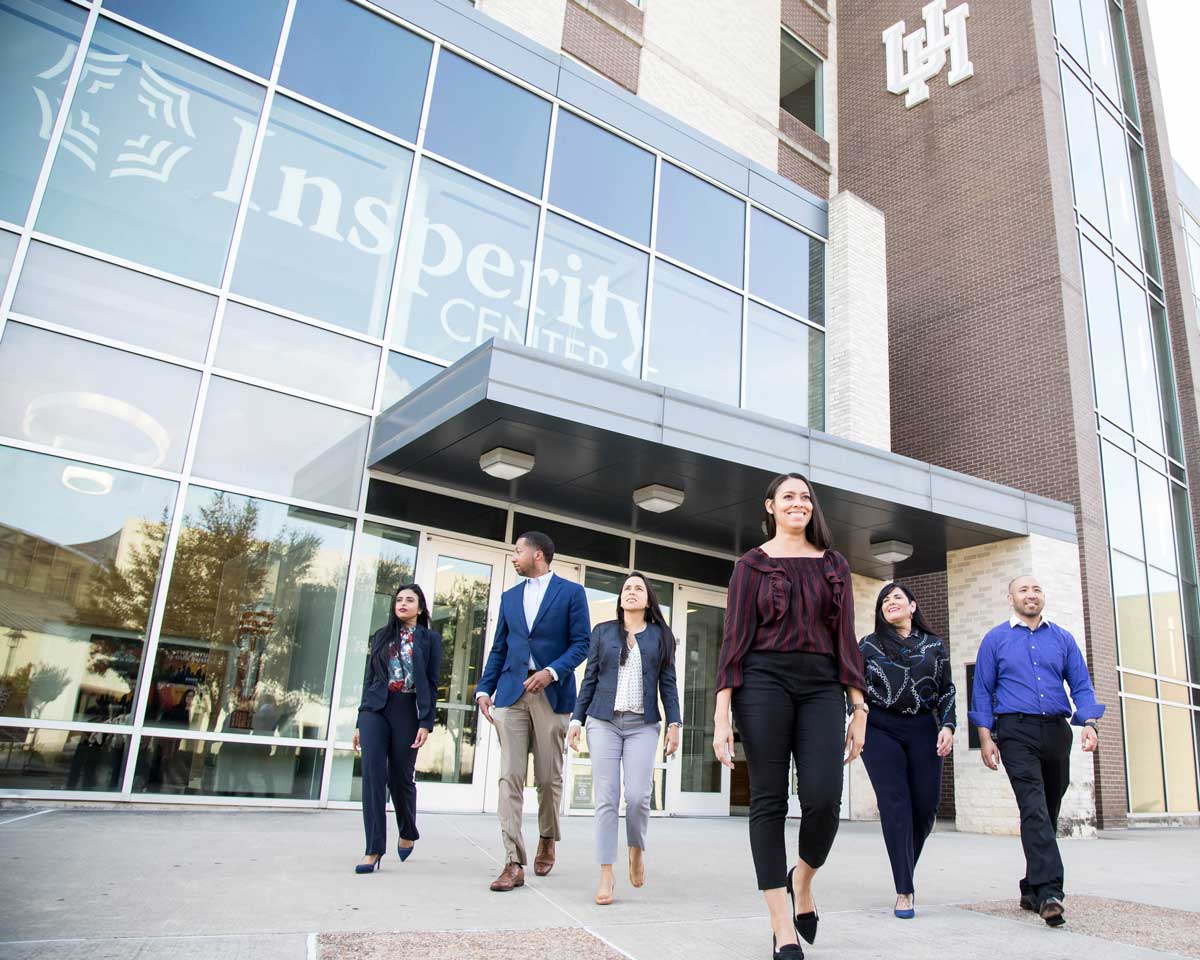 Published on September 20, 2022
The Full-Time MBA program at C. T. Bauer College of Business continues to be recognized as a national leader of business education by improving eight places in the Bloomberg BusinessWeek 2022-23 ranking of best graduate business schools, landing in Top 60 overall and 28th among public universities, the best ranking ever. Bauer also received special recognition to land in the Top 5 programs for diversity of its MBA students.
"In a period of unprecedented global transition, we are extremely proud to see that Bauer College programs continue to reach new heights, most recently with Bloomberg ranking our flagship MBA program in the Top 60 nationally," Dean Paul A. Pavlou said. "We are especially happy to see that the Bauer MBA is one of the Top 5 programs in the nation for diversity of our MBA students, consistent with our vision to be the standard for diversity and inclusion."
Among the indexes used to measure the ranking, the program improved in Compensation (#70), Learning (#29), Entrepreneurship (#38) and the biggest increase, Diversity (#5). Rankings are calculated based on input from employers, alumni and students. Post-MBA salary and job placement are also considered.
The improvements in the program began in 2019, when college leadership recognized an opportunity to reimagine the school's MBA program while also developing an online MBA option, convening three task forces of faculty, staff, alumni, Bauer College Board members, industry partners, and current students to assess, reinvigorate and innovate Bauer's Full-Time, Professional, and Executive MBA programs. The exercise was termed "Reimagining the MBA Experience."
"The unique combination of breadth and depth that our program offers, together with the warm, welcoming, intimate environment of our Bauer family enable us to attract a diverse body of students not just with regard to gender, race, ethnicity, national origin, sexual orientation, but also with regard to prior academic, professional and personal experiences, and career goals," Full-time MBA Faculty Director and Professor Olivia Miljanic said. "In turn, that creates a rich, dynamic, and supportive learning environment."
Since launching "Reimagining the MBA Experience," students in the program experience a personalized degree plan with support from academic advisors, career counselors, a faculty director and also select areas of specialization that best fit their goals from a menu of cutting-edge certificates that cover every functional area of business.
"The recent climb in the Bloomberg rankings of our Full-Time MBA reflects all the efforts we have made to strengthen the quality and diversity of our MBA programs," Associate Dean for Graduate and Professional Programs Leiser Silva said. "Accordingly, we have emphasized the importance of recruiting talented and diverse students, strengthening our services as well as the continuous development of our cutting-edge curricula that is taught by our world-class faculty."
Silva added: "From the set of ranking measurements, one in particular catches our attention, that is the diversity index in which we are ranked #5. This is remarkable, as this does not only show the results of our commitment to diversity and inclusion, but also echoes the rich multicultural essence of our MBA program. We are very encouraged by these results that tell us that we are on the right path for achieving even more excellence and diversity for our MBA programs."
Bloomberg BusinessWeek Best U.S. Business Schools rankings are based on data compiled from more than 6,400 students, 11,000 alumni and more than 750 employers. A complete list of rankings and methodology can be found here.