Community
Bauer College Board Expands Impressive Roster
Bauer College Adds 19 New Members to Advisory Board
The C. T. Bauer College of Business at the University of Houston is adding 19 of the area's leading business executives and strategists to its already impressive Bauer College Board roster.
The new members include representation from health care, technology, transportation, wealth management, banking and other sectors. Nearly half of the newly appointed members are women.
"We are thrilled to count these new members among our Bauer College Board," Dean Paul A. Pavlou said. "Each one brings considerable expertise and knowledge to the table, complementing our existing roster while raising new questions and ideas."
The Bauer College Board serves as an advisory group for Pavlou, working to create a strong and enduring relationship between the college and industry. The Board provides input on a number of critical issues, including strategy, thought leadership, student engagement and curricular relevance. This year, the Board has formed new subcommittees focused on fundraising, curriculum, branding and recruiting.
"With our newly launched 2020-2025 Bauer College Strategic Plan, the Board's input and guidance is more important than ever to help us to achieve our bold vision and to reach our goals," Pavlou said.
The new Bauer College Board members include:
---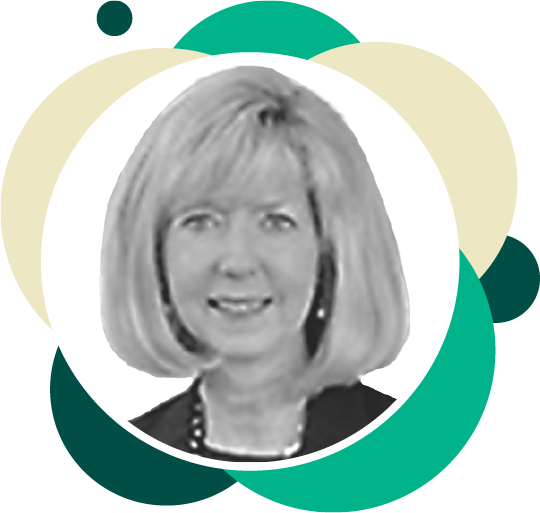 Starlet Agrella
ExxonMobil Corporation
Starlet Agrella is a Finance Executive with ExxonMobil Corporation. She is currently the Global Staffing and Development Manager for Corporate Financial Services, Internal Audit, and Chemical Controller's, responsible for the staffing strategy and personnel development of over 2500 Controller's personnel worldwide. Agrella is also the Finance Career Community Advisor, where she leads skill development and learning for Controller's, Tax, and Treasurer's.
Agrella began her career with ExxonMobil in 1986 as a Financial Analyst. During her career, she has held various Controller's and Treasurer's financial and management assignments, including financial reporting, audit, and controls. She served as the Audit Standards and Practices Coordinator supporting the General Auditor and the Board Audit Committee in Irving, TX, and had two assignments in Brussels, Belgium as the Fuels Marketing Controller and Area Audit Manager.
Agrella holds a bachelor's degree in Finance and a Master's in Business Administration from the University of Houston. She is the ExxonMobil Executive Liaison for recruiting at UH, is a Past President of the UH Alumni Association and Bauer Accounting Advisory Board, and is currently active on several other boards affiliated with the school.
She is married with two children. Her personal interests include travel, spending time at her ranch, and helping her sons achieve their potential in their professional life.
---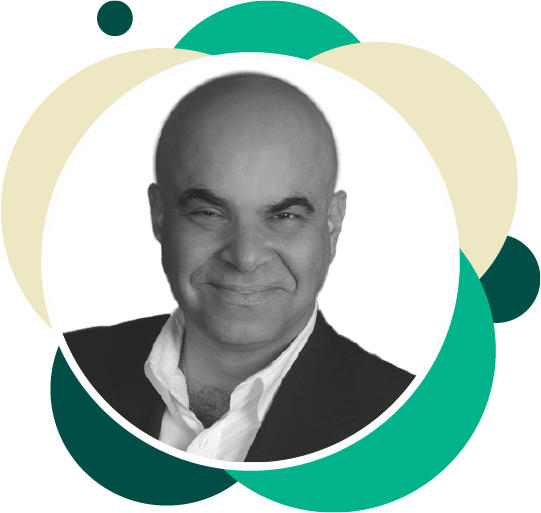 Chris Angelides
Shell
Chris Angelides is an energy industry executive with three decades of global, technical and commercial experience. He has held senior leadership roles in Project Management, Business Operations, Non-technical Risk Integration, ESG/CSR and Strategic Planning. His experience includes Business Management with P&L responsibility, developing Sustainability Strategies, and establishing Strategic Alliance Partnerships.
He currently leads the U.S. Energy Transition Program for Shell, which involves identifying opportunities that transcend the established Line of Business boundaries, breaking down siloed thinking and behaviors, and allowing its businesses to thrive as the world moves to lower-carbon energy. Angelides joined Shell as an experienced hire in 2008.
Prior to joining Shell, he was a Vice President at AECOM (URS), where he directed a team of technical and commercial professionals, offering technology, process safety, and optimization solutions to a wide variety of upstream, midstream and downstream clients.
Angelides earned a Mechanical Engineering degree and an MBA from the University of Houston and a Graduate Diploma in Strategic Decision and Risk Management from Stanford University. He is a Certified Project Management Professional (PMP) and a Certified Six Sigma Green Belt Practitioner (CSSGB).
He is an adjunct professor at Bauer, where he currently teaches a course on ESG/Corporate Social Responsibility and Ethics in Energy.
Angelides was born and raised on the island of Cyprus and maintains very close ties to both Cyprus and Greece. He served in the Greek Army / Cyprus National Guard prior to moving to the United States in the 80s.
He was recently appointed as the Honorary Consul of the Republic of Cyprus to Texas.
---
Bill Bobbora
Regions Bank
Bill Bobbora is a Managing Director at Regions Bank. He was previously EVP & Managing Director at Cadence Bank, overseeing the bank's Chemicals & Specialty Services corporate banking industry vertical. He has held senior positions with leading banks and began his career in corporate finance with Texas Commerce Bank, now JP Morgan Chase, in 1992.
Between careers in banking, Bobbora built and led different businesses. He is an active private investor and advisor to early stage businesses.
Bobbora's passion is working with Bauer students. Through the college's Wolff Center for Entrepreneurship, Bill has served as an executive professor, mentor and advisor since 2009. Along with other Wolff Center professors, he received the University's Faculty Group Teaching Award. He is also a recipient of the WCE Excellence in Mentorship Award. As the faculty advisor to "Wolffest," the WCE final class project and its signature fundraiser, he has assisted WCE students raise over $1 million. Bobbora also serves as the Advisory Board Chair of the Department of Finance's Commercial Banking Certificate Program.
Bobbora is a member of the MD Anderson Cancer Center Advance Team. As part of their commitment to cancer research, his spouse Jenee in forming The Inflammatory Breast Cancer Foundation. He is a member of The Association for Corporate Growth, the Houston Chemical Association, and The Society of Chemical Manufactures and Affiliates (SOCMA). He helped to create UWANTGAME, a non-profit focused on mentoring and life skill development for high school student athletes.
Bobbora holds an MBA from The University of Texas, McCombs School of Business. He earned his undergraduate degree, in psychology, from the University of Nebraska, where he lettered with the Cornhusker football program. He and his wife live in Houston. They have one teenage daughter.
---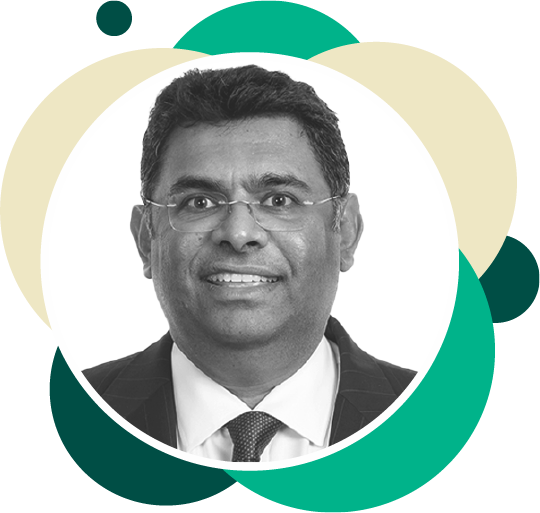 Dilip Choudhuri, PE, F.SEI
Walter P Moore
Dilip Choudhuri serves as the President/CEO of Walter P Moore, an international company of engineers, innovators, and creative people who solve some of the world's most complex structural and infrastructure challenges. The firm was founded in 1931 and employs 700+ professionals working across 21 U.S. offices and five international locations. Choudhuri is a member of the board at Walter P Moore and leads their executive committee and strategy council. Choudhuri is a Fellow of the Structural Engineering Institute (SEI) of ASCE. The SEI Fellow (F.SEI) grade distinguishes SEI members as leaders and mentors in the profession.
A dynamic leader, Choudhuri has worked tirelessly on the company's strategic growth since taking on the role of CEO in 2015. He is a big believer that leadership is the ultimate team sport and the firm has experienced a 75% growth in revenues over the last six years under the stewardship of his leadership team. He is focused on culture-building and maintaining an extraordinary employee experience at the firm, which translates into an extraordinary client experience. The firm continues to provide industry-leading solutions in the areas of aviation, education, healthcare, sports, and sustainability.
Choudhuri is also committed to his engagements outside the firm and actively participates on several boards and community organizations such as the ACE Mentor Program, Design Professionals Coalition, Construction Industry Round Table, Central Houston, Inc., and Design Futures Council.
---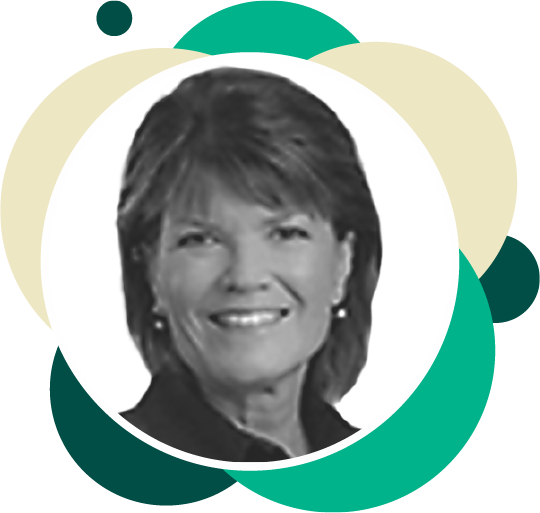 Susan Coulter
Houston Methodist Hospital Foundation
Susan Coulter is President and CEO of Houston Methodist Hospital Foundation at Houston Methodist. Houston Methodist Hospital, which is ranked as the No. 1 hospital in Texas by U.S. News & World Report, has more nationally ranked adult medical specialties than any other hospital in the state.
Coulter began her role at Houston Methodist in 2010 and has been involved in professional development for more than 30 years, including roles at The University of Texas Medical Branch in Galveston, The University of Texas Health Science Center, Colorado State University, University of Houston, and Indiana University. She was recognized as the Outstanding Fundraising Executive of the Year in 2015 by the Houston Chapter of the Association of Fundraising Professionals.
Coulter received her Juris Doctor, Master of Science and Bachelor of Science degrees from Indiana University. She is married, has three children and one grandchild, and resides in League City, TX.
---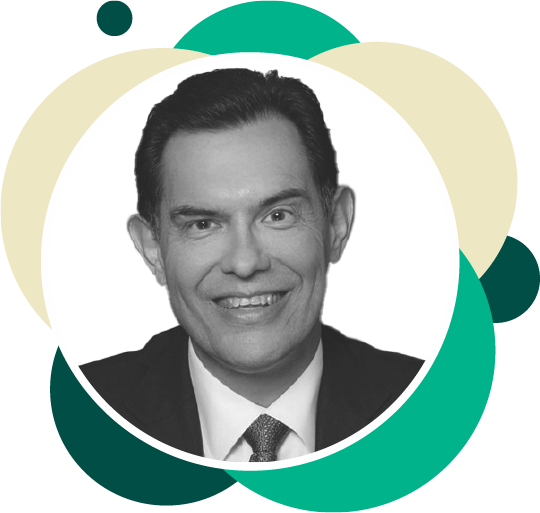 S. David Deanda, Jr.
Lone Star National Bank
S. David Deanda, Jr., is President of Lone Star National Bank. His career spans over 36 years, with the past 27 years as an instrumental component in Lone Star National Bank's transformation into one of the largest independent banks in Texas, with over $2.54 billion in total assets and 33 full-service banking centers across the Rio Grande Valley and San Antonio.
In addition to serving on the Board of Directors of Lone Star National Bank, Deanda is a member of the Board of Managers of Doctors Hospital at Renaissance. He also actively serves the community as President of the Mission Economic Development Corporation, member of the Board of Directors of the Valley Alliance of Mentors for Opportunity and Scholarships (VAMOS), an Advisory Director for McAllen Economic Development, Chairman of the Hidalgo County Regional Mobility Authority, member of the Hidalgo County Metropolitan Planning Organization and a member of the Texas A&M University Foundation Board of Trustees.
Deanda has a Bachelor of Business Administration from Texas A&M University and is a graduate of the Southwestern Graduate School of Banking at Southern Methodist University. He and his wife Vivian enjoy spending time together with their two children at their home in the Rio Grande Valley, where they have been residents for the past 28 years. He and his family are active members of Palm Valley Church in Mission, TX.
---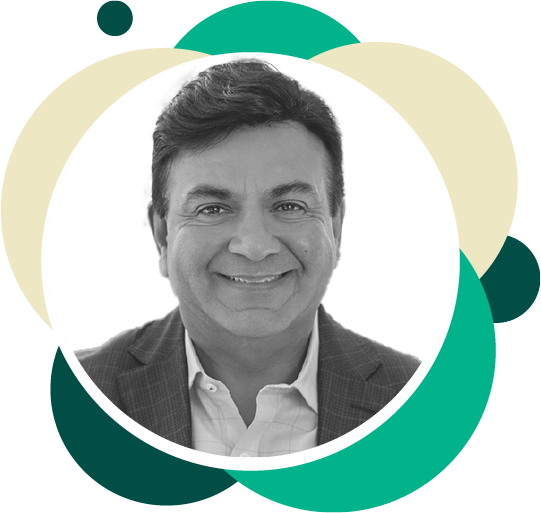 Mohammed Ali Dhanani
Dhanani Group Inc. and HAZA Group
Mohammed Ali Dhanani is Director of Dhanani Group Inc. and President/CEO of HAZA Group. He has used his education, expertise and knowledge of multiple industries to reach the pinnacle of the business community.
Dhanani embarked on his mission to make a mark in the business community when he received his BBA from Bauer College. After graduating, he devoted his time to help expand the family business of oil & gas distribution and real estate. With his ability to identify and capitalize on market opportunities, the family business flourished and became a behemoth, growing into one of the largest oil & gas distribution networks for Shell and Exxon. Dhanani utilized his passion for innovation and entrepreneurship to boldly shape the future of the food and beverage industry by beginning HAZA Foods – Wendy's Franchise & HAZA Bell – Taco Bell Franchise. Currently HAZA Group manages over 275 Wendy's and Taco Bell restaurants in eight different markets.
Along with restaurants, Dhanani is an active partner in a real estate development company consisting of over 400 properties. He is also a trustee of Wendy's Advertising Program Board which manages the advertising fund for all United States Wendy's restaurants. Dhanani has been married to Habiba Dhanani for 27 years and is father to three children – Zainab, Adil and Ammar. He is an active philanthropist and is passionate about making a positive impact on the lives of others. He is on the boards of UNICEF and Developments in Literacy US, and an active member of Operation Smile, Know Autism and Interfaith Ministries of Houston.
---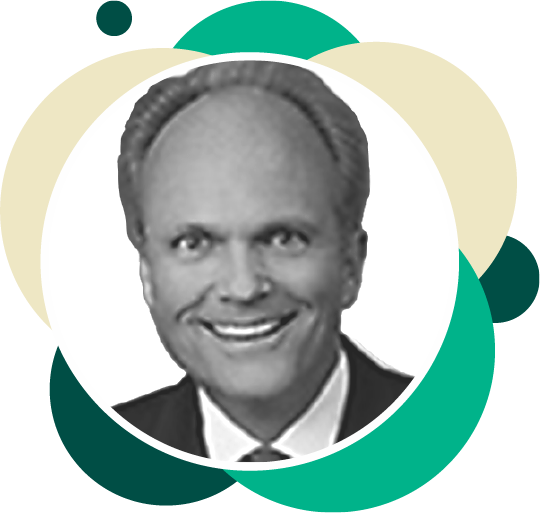 Kenny Grace
Moss Adams
Kenny Grace joined Moss Adams (formerly Hein & Associates) in 1997 and led the audit practice in the Houston office for nearly 15 years and is currently the Houston office managing partner.
Grace has significant experience assisting private equity groups in the acquisition of portfolio companies; through due diligence assistance, purchase price allocations and their annual audits. He also has expertise supporting his public clients through all phases of major transactions, including initial public offerings (IPOs), secondary offerings, mergers and acquisitions, and financial due diligence reviews. He specializes in manufacturing, distribution, and service industries.
Grace is a native Houstonian and he earned his bachelor's degree in accounting from the University of Houston in 1985. Before joining Moss Adams, he was a senior audit manager with KPMG. He is a member of the American Institute of Public Accountants (AICPA), the Texas Society of CPAs and serves on the University of Houston Accounting Advisory Board (past president). He is married to his high school sweetheart, Susie, who is also a Cougar. They have two daughters and two grandchildren.
---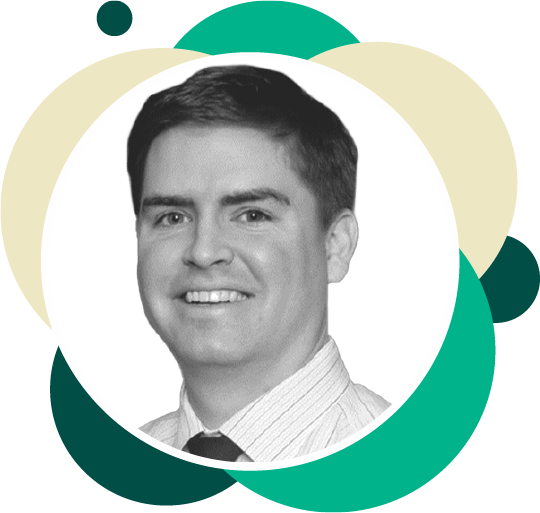 Scooter Hicks
MetroNational
Scooter Hicks is a Chief Investment Officer with Houston-based commercial real estate developer MetroNational. In his current leadership role, Hicks oversees all leasing and office portfolio property management, conducts principal transactions, directs all acquisitions and dispositions, and manages the Company's private equity investment fund. Hicks previously served as MetroNational's Chief Operating Officer where he oversaw all leasing and property management responsibilities of the Memorial City development. Prior to MetroNational, Hicks worked as an Analyst for AIG and NorthMarq Capital where he originated large commercial real estate loans in the South and Southeast regions and raised debt and equity of both private and institutional commercial real estate clients.
Hicks holds an MBA with a real estate emphasis from Bauer College ('11) and a BS in Finance from the University of Missouri ('09), where he was also a member of the Tigers Division 1 baseball team.
In addition to his professional accomplishments, Hicks is focused on his family. He married his high school sweetheart and is raising two children. He also takes an active role in the community by serving as a board member for Spring Branch Education Foundation and as a member of Houston's First Baptist Church. In his free time, Hicks enjoys baseball, golf, and playing piano.
---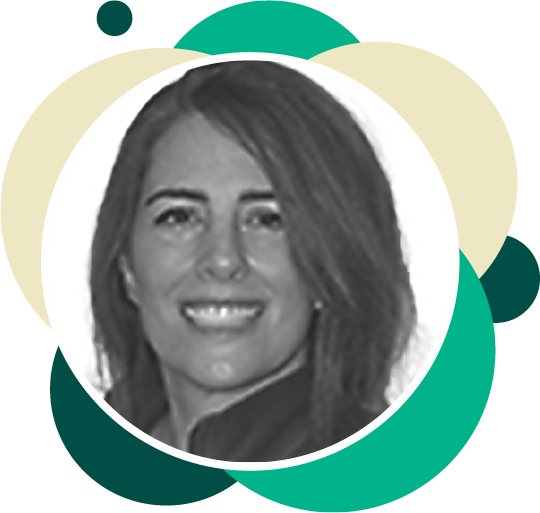 Mimi Healy
Agilent Technologies, Inc.
Dr. Mimi Healy is head of NGS Systems at Agilent Technologies. She brings nearly three decades of molecular diagnostics, healthcare and biotechnology experience in both U.S. and international markets. She pulls from a broad experience base having served roles in research and development, commercialization and executive management in both startup and global organizations.
She served as CEO of two Houston-based startups, Bacterial Barcodes and Lasergen, both culminating in successful acquisition by global leaders. Healy has supported government agencies serving on grant review panels and education by modeling incubator systems that included student participation.
Dr. Healy received her BA in Industrial Psychology and BS in Biology from Central Washington University and her Masters in Biology and Ph.D. in Microbiology from Washington State University.
---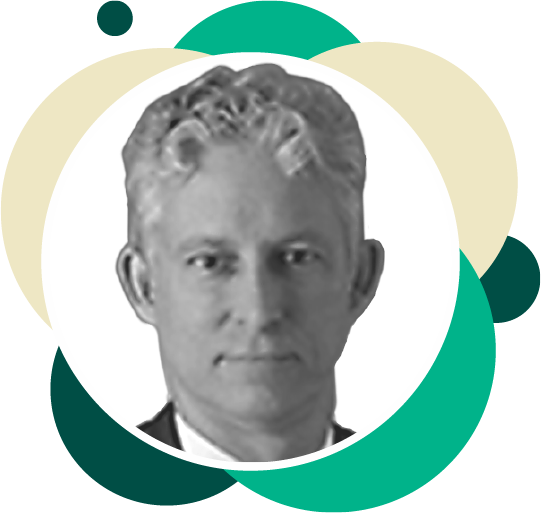 William R. Hurt
U.S. Capital Advisors LLC
William R. Hurt is a Senior Managing Director and Head of Investment Banking at U.S. Capital Advisors. He is responsible for the equity syndicate business, due diligence of alternative investments and oversees banking activities. Hurt is also a member of the Wealth Management Group. In that role, Hurt provides individually designed investment strategies and investment management services for individuals and family offices.
Hurt has over 39 years of experience in the Financial Services industry, including 10 years at Sanders Morris Harris and 21 years in various roles at J.P. Morgan Chase and its predecessor entities, including J.P. Morgan Investment Management and Texas Commerce Bank.
Hurt is a graduate of the University of Virginia and holds an MBA from the University of Houston. He serves on the Board of Directors of Communities In Schools-Houston, a non-profit dropout prevention program serving at-risk children, and as Vice President of the UVa Houston Alumni Club. He and his wife live in Houston.
---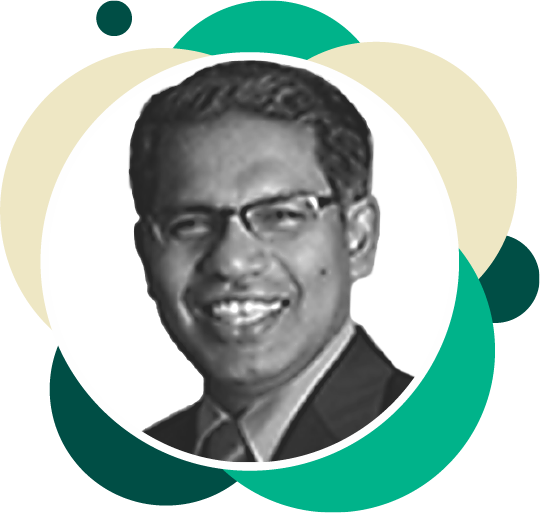 Pradeep Kumar
Hewlett Packard Enterprise
Pradeep Kumar, Senior Vice President and General Manager, heads HPE Pointnext Services, helping companies accelerate their digital transformations and make desired business outcomes a reality.
Most recently, he served as Senior Vice President of Global Shared Delivery, a worldwide organization within HPE Pointnext Services responsible for delivering solutions and services ranging from basic product support and warranty services to high-value mission critical commitments to Hewlett Packard Enterprise (HPE) customers.
A critical partner to the business, his teams have to meet business objectives on competitiveness, quality and customer satisfaction.
Before that, Kumar was leading the services Supply Chain, a global organization chartered to deliver the right part to the right place at the right time with the right quality. At one point, he was Vice President for the Customer Solution Center, and had led a successful, multi-year transformation to simplify and standardize processes to deliver a best-in-class customer experience. Pradeep spent the earlier part of his career in various leadership roles in Customer Operations, Consulting and Integration and the Supply Chain in the Storage business group.
Under Kumar's leadership, HPE has achieved historically the highest customer satisfaction scores. His team has also won the most number of President's Quality Awards, HPE's highest recognition of quality excellence. During this same period, he has also led an extensive restructuring and transformation of the Delivery organization to become more customer-centric and efficient.
Kumar holds a master's degree in business from Monash University in Australia, and is a member of the Chartered Management Accountants of the United Kingdom. He resides in Houston, Texas.
---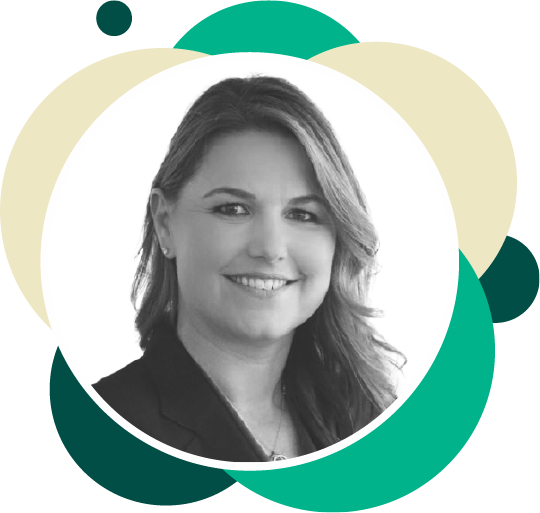 Janette Marx
Airswift
Janette Marx is the CEO of Airswift, a global workforce solutions company focusing in the energy, infrastructure and process industries. In 2014, she joined Swift Worldwide Resources as COO and led the integration of Swift and Air Energi, who merged to form Airswift in 2016. As CEO of Airswift since June 2018, Janette is focused on building the company to become the number one provider for its customers and the employer-of-choice for its employees. The 25-year industry veteran has the confidence of the company's shareholders and employees around the world due to her focus on growth, both financially and culturally. Under Marx's leadership, Airswift has grown organically through dedicated development of its leaders and employees as well as transformational key technology projects. Prior to joining Airswift, Janette spent 19 years at The Adecco Group, ultimately running the engineering, technical, medical, and science divisions.
Marx is very involved with the community and serves on four non-profit boards, including the American Cancer Society's CEOs Against Cancer, Junior Achievement, American Staffing Association, and the Greater Houston Women's Chamber of Commerce. Marx was featured on Staffing Industry Analysts' 2018 and 2019 Staffing 100 in North America lists. Additionally, in 2018 she won a GRIT award for being a pioneering female and energy executive. She was recognized as an energy industry leader in the 2019 Houston Business Journal's Women Who Mean Business and awarded the Global Leader of Influence from the World Affairs Council in 2020. Marx earned an MBA from Duke's Fuqua School of Business.
---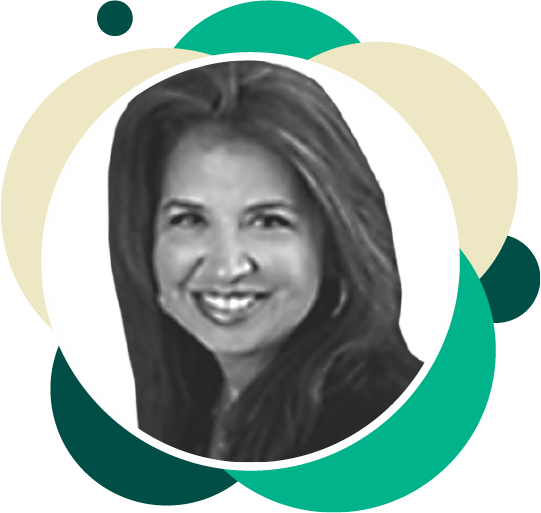 Sandra Oliver
EY
Sandra Oliver serves as the Audit Leader for EY's newly formed US West region. She oversees the operations, markets, talent, and audit quality functions for the West Audit practice, which is comprised of 2800 professionals and includes 280 partners working across 18 states. She has over 25 years of public accounting and internal audit experience serving companies in a broad range of industries and sectors. In the rapidly-changing and digital business environment, Oliver supports teams in helping organizations identify and capitalize on new opportunities, fulfill regulatory requirements, keep investors informed and meet stakeholder needs through continuous involvement, constant communication, and leading-edge technologies.
Oliver recently completed a three-year rotation as the Americas Assurance Talent Leader, where she led the firm's Assurance practice strategy for all people functions including talent development and strategic resourcing, experience and performance management, and recruiting. She worked closely with our Vice Chair and Deputy Vice Chairs to transform the audit experience for our clients and teams and address the rapidly-evolving future of work.
Oliver continues to serve clients and has extensive experience with SEC registration statements and regulatory filings, business combinations, and other complex accounting and financial reporting issues.
She is committed to inspiring trust by assembling the right team using EY's proven global audit methodology and deploying the latest, high-quality auditing tools and technologies.
Oliver has a diverse background serving large, Fortune 500 multinational corporations with extensive global footprints, as well as smaller, privately-held businesses. Current and past clients include Insperity, National Oilwell Varco, Cameron Corporation, Rockwater Energy Solutions, Waste Management, Tetra Technologies and Hoover Container Solutions.
Oliver attended Texas A&M University. She is a Certified Public Accountant and member of the American Institute of Certified Public Accountants and Texas Society of Certified Public Accountants. She serves on the boards of the National Organization of Parents of Blind Children, Junior Achievement of Southeast Texas and Bauer College.
---
Pamela Chambers O'Rourke
ICON Information Consultants, LP
Pamela Chambers O'Rourke is Founder and CEO of ICON Information Consultants, LP, a global human capital solutions company providing Fortune 500 clients with an unmatched breadth and depth of talent customized to their professional needs. ICON Consultants' core competencies in IT, Accounting, Finance, HR and Procurement enable its clients to expand their teams to achieve greater productivity, efficiency and innovation. As a result of these strengths, ICON counts among its distinguished clients leading corporations such as Halliburton, Shell, Waste Management, Hewlett-Packard, NRG a Reliant Company, Bank of America, Exelon, and Astellas. Since founding ICON in 1998, O'Rourke's strategic approach to expansion and dedication to excellence has propelled ICON to reach over $300 million in revenue for 2018, with more than 3,250 consultants across the U.S. and Canada.
As a certified Women's Business Enterprise (WBE) since 2001, ICON Consultants has become a national leader, demonstrating the potential for growth through partnership with women's business organizations and other WBEs. ICON's diversity status extends to Canada, where she was one of the first U.S.-based WBEs to be dual-certified by WEConnect Canada in 2011.
Recently receiving an industry award for "Most Charitable Company", O'Rourke exemplifies this through her passionate commitment of time and resources. She has served WBENC's national and Regional Partner Organizations, as a Board Member, sponsor and mentor. She was a member of the WBENC Board of Directors from 2008-2013, a Board Member for the Women's Business Enterprise Alliance (WBEA) – Houston, and served two terms as a Board Member of the Women's Business Council (WBC) – Southwest.
O'Rourke views education as the foundation for life's success. Graduating with a BBA in Management Information Systems & Management from the University of Houston, she works tirelessly to advance the pursuit of higher education. First honored as a Distinguished Alumni in 2016, she sponsors multiple UH events and scholarships, and was appointed to the UHAA CEO (Cougar Executive Officers) Advisory Board. In 2018, O'Rourke was appointed to UH Board of Visitors where she participates in the Power Athletics Task Force. She recently joined the Deer Breeder Corporation (DBC) Board of Directors as the first Woman Board Member to educate and participate in events for the deer breeding industry.
Owing to her contributions as a business owner and partnering in women's success, O'Rourke and ICON have received numerous awards. These include the WBENC WBE Star Award (2008), WBC-Southwest's WBE Advocate of the Year Award (2013) and WBE of the Year for the over $5-million category (2011 and 2013); the WBEA Supplier of the Year (over $10 million) in 2010 and 2014, and the WBEA Woman Advocate of the Year in 2009.
O'Rourke is extraordinarily proud to have received the Ernst & Young Entrepreneur of the Year Award in 2009 in the Business Services and Staffing category for the Houston and Gulf Coast Area. ICON has earned several placements on the Inc. 5000 Inaugural List of Fastest Growing Private Companies, as well as the Houston Business Journal's Houston Fast 100, Top 100 Fastest Growing Women-Owned Businesses from 2007-2015 and for three consecutive years ranked #1 Largest Houston-Area Women-Owned Businesses (2016, 2017 and 2018).
---
Karen Pitts
Link Staffing Services, Inc.
Karen Pitts serves as the executive officer of Link Staffing Services, Inc., providing strategic, marketing and operational leadership for all Link divisions. LiNK is a premier provider of direct hire, long and short term temporary, and temp to hire staffing solutions and services specializing in the light industrial sector. Clients rely on LiNK to provide the quality of employees they like to hire to meet the demands of their ever changing staffing needs. By providing consistently outstanding service, communications, meeting and exceeding expectations.
Pitts began her career in 1976 when she launched a start-up staffing company, Nurses PRN, Inc. Under her innovative leadership, Nurses PRN aggressively grew to include seven offices in six states in the first three years. Following Nurses PRN, Pitts served as vice president of Med-Staff, Inc., a large medical temporary staffing company. In 1980 she joined her husband, Bill Pitts, to build Link Staffing Services into a national industrial staffing company. Beginning with a small labor hall in downtown Houston, Pitts and Bill have grown Link Staffing Services into an Ernst and Young award-winning company with 50 company owned and franchised locations serving fourteen states nationwide.
Pitts stays active in many industry organizations and has received impressive accolades for her achievements. At the national level, Pitts is a past chairman, committee chair and board member of the American Staffing Association, the nation's largest staffing trade association. She was inducted into the Staffing Industry Hall of Fame in 2014. She dedicates her time in the promotion of business interest and issues. She has served on the Governing and Foundation Boards for the Committee of 200 (C200), an invitation-only group of the world's top female entrepreneurs and C-Suite executives who work to foster, celebrate and advance women's leadership in business. Pitts is frequently quoted in industry publications and has been honored by Working Woman Magazine as directing one of the "Top 500 Women Owned Businesses." At the state level, she is a past president for two terms of the Texas Association of Staffing and has been awarded the highest honor The Charlie Cook Award.
Pitts is active in the Greater Houston Partnership; is on the Board of Chantal Cookware and Advisory Board of Goodwill Industries. In 1999, the Greater Houston Partnership honored Pitts as the "Entrepreneur of the Year." And 2000 received the Ernst and Young "Entrepreneur of the Year Award." LiNK has received numerous awards and honors throughout the years, most recently: HBJ's 2015 Best Places to Work, Inavero's 2016 Best of Staffing Client Award, Inavero's 2016 Best of Staffing Talent Award.
A native of Texas, Pitts received her nursing degree and resides in Houston, TX with her husband.
---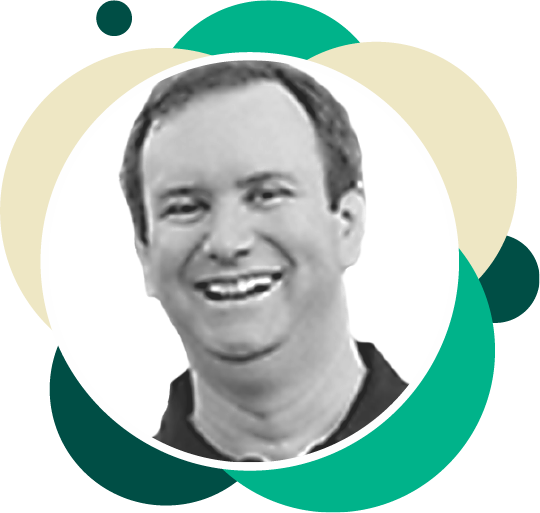 Patrick Schneidau
Truss App, Inc.
Patrick Schneidau is the CEO of Truss, an online community platform for organizations that need private and distributed communications among their employees, customers and/or volunteers. Previously, he was Chief Marketing Officer at PROS (NYSE: PROS), Houston's largest public software company. He served in a variety of senior roles across their sales, market and product organizations – his last three as CMO – over a period of 12 years and was part of the leadership team that took the company public in 2007.
Schneidau serves as Chairman of the Board of IrishAngels, one of the largest and most active angel investing networks in the country, and the Board of Houston's InnovationMap. He was previously the Chair of Houston Exponential's Talent Committee and the University of Notre Dame's Young Alumni of the Year, subsequently serving on the University's Mendoza College of Business Advisory Council. Schneidau graduated magna cum laude from the University of Notre Dame with a BS in Civil Engineering and a MBA with a concentration in Finance. He and his wife, Laura, have four kids and are members of St. Anne's Catholic Church.
---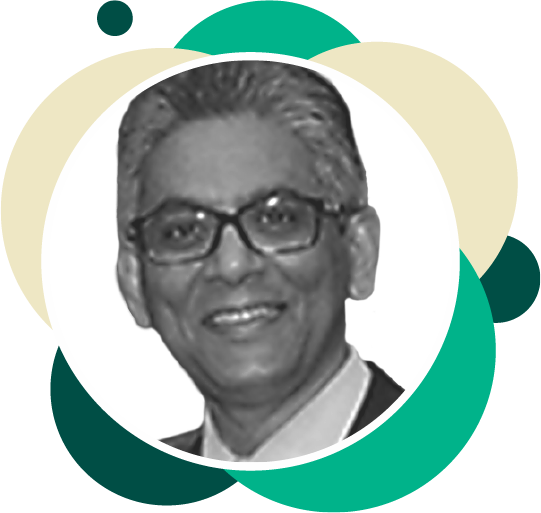 Zafar "Zaf" Tahir
City of Houston Planning and Houston Airports
Zafar "Zaf" Tahir serves as Commissioner for Houston Planning and Houston Airports. Tahir has a B.S. in Electrical Engineering from Cullen College ('84) and an MBA from Bauer ('99,) both at UH, and a J.D. from Thurgood Marshall (2013.) He is licensed in State of Texas as an Attorney and a Professional Engineer (inactive.)
Tahir started out as an automation and control systems engineer on the Houston Ship Channel in 1984 working on automation of machine tools and Gantry robots. He worked as robotics engineer for Automaker of Houston working on manufacturing automation. He moved to New York in 1986 to work for Ciba-Geigy of Basel Switzerland, as the Lead Control systems engineer in US, gaining extensive international experience with projects and contractors. He then worked with BL Technology on control systems for Houston's wastewater treatment plant before joining Phillips Petroleum to work with MW Kellogg and Honeywell on the rebuild of Polypropylene and MTBE plants after the devastating industrial disaster.
In 1992, Tahir joined SABIC's European JV "Ibn Zahr" with Neste oy of Finland and Enichem of Italy. He won Honeywell's Chairman award and presented a paper a Mideast conference in 1994 on leading a re-design of Control systems project titled "Brain surgery." While at SABIC, he also trained with Yokogawa in Singapore. Tahir became a business owner in 1996. He was in the gasoline business with Exxon, Phillips 66, Mobil and Conoco-Phillips from 1996-2012. Tahir also owned Taji Controls & Instrumentation from 1996-2009. Tahir served as President of ISDI, an international development & consultancy firm on various projects in South Asia and the Middle East (2004-2009.) Currently he has a consulting and legal practice in Houston.
Tahir has been married to his wife Yasmeen for the past 31 years, and together, they have two sons, Emad and Farhad, both of whom are Bauer graduates.
---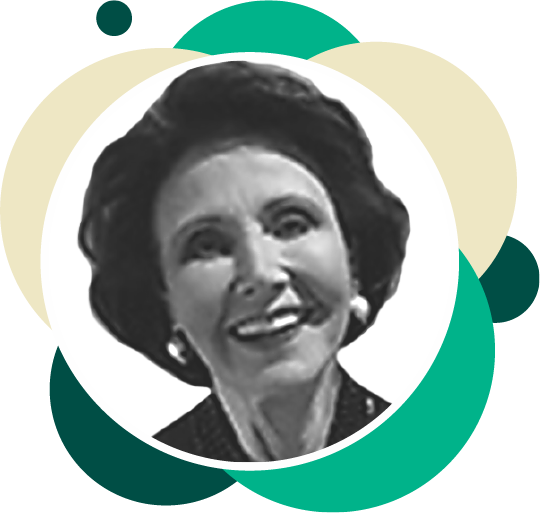 Cyvia Wolff
Cyvia & Melvyn Wolff Charitable Foundation
When Cyvia Wolff came of age, it was not expected that women would complete a college education, and so it was with her. After attending the University of Texas and the University of Houston, she met Melvyn Wolff and from then on, she embarked on a life-long pursuit of knowledge, appreciation of art and community involvement. While those instincts came from her parents, it was Melvyn, her mentor, partner, and great love, who prodded her to respect herself. He encouraged her to accept and appreciate her gifts, her intellect and the impact her personality could have on the self-esteem of others. He emboldened her to venture out into the community and do good works where she saw the need.
While their passions were not always the same, they enjoyed sharing each other's interests. In particular her interests lie in the improvement of public education, children's health and the Museum of Fine Arts, Houston. She and Melvyn had many shared passions, including their beloved Congregation Beth Israel and the importance of its role in the continuation of the Houston Jewish community.
However, if there was one passion she and Melvyn shared above all, it was, and is, the Wolff Center for Entrepreneurship at the C. T. Bauer College of Business. The joy the students bring to her cannot be measured. It is the hope and dream of Cyvia and Melvyn that long after they are forgotten, the impact of Wolff Center students will be important and positive for generations to come.