Latest News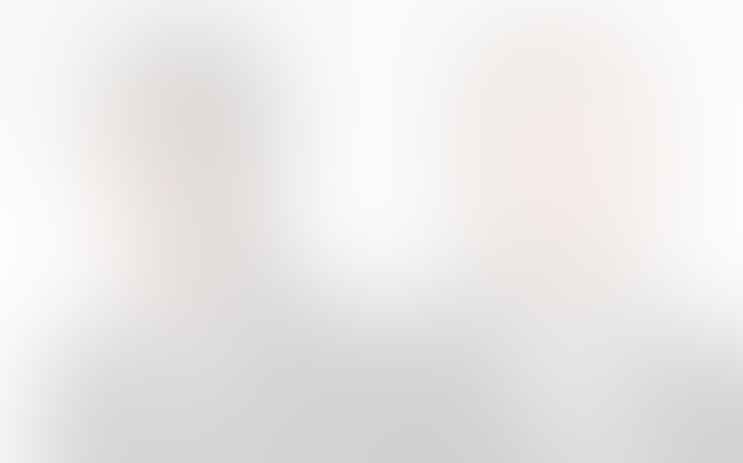 January 26, 2022
New qualitative synthesis research from Bauer College Department of Decision & Information Sciences professors Richard Skinner and Wynne Chin has the potential to greatly expand and create new subject knowledge for researchers.
---
January 20, 2022
Research from Bauer College Visiting Assistant Professor of Finance James Yae and Bauer College doctoral student George Tian helps investors better understand Bitcoin.
January 18, 2022
Yumei (Joy) He will serve as an Assistant Professor at Tulane beginning in Fall 2022.
Events


About Us
The C. T. Bauer College of Business at the University of Houston connects industry to academia, providing experiential learning opportunities to students and powering Houston's workforce.
Bauer College is Houston's most comprehensive business school, offering a range of degree programs at the undergraduate, graduate and doctoral levels. With a course portfolio ranging from classes covering the business of energy to how to launch a startup, we prepare students not only to get a job, but to make an impact.
Our strong pool of expertise among Bauer faculty gives students an integrated learning experience across academic disciplines. Bauer faculty are distinguished scholars who take an innovative approach to teaching, and many have substantial backgrounds in the professional world, providing our students with their first-hand experiences leading and starting businesses.
Students graduate from Bauer College motivated and ready to make an impact in the world. In fact, more c-suite executives have graduated from Bauer College than any other school in Houston. Our alumni and corporate partners have committed to support Bauer, bolstering our connection to industry and taking the college to the next level of success. Click here to see the roster of the Bauer College Board. 
See More
---
Take a Virtual Tour of Bauer College
---
---
---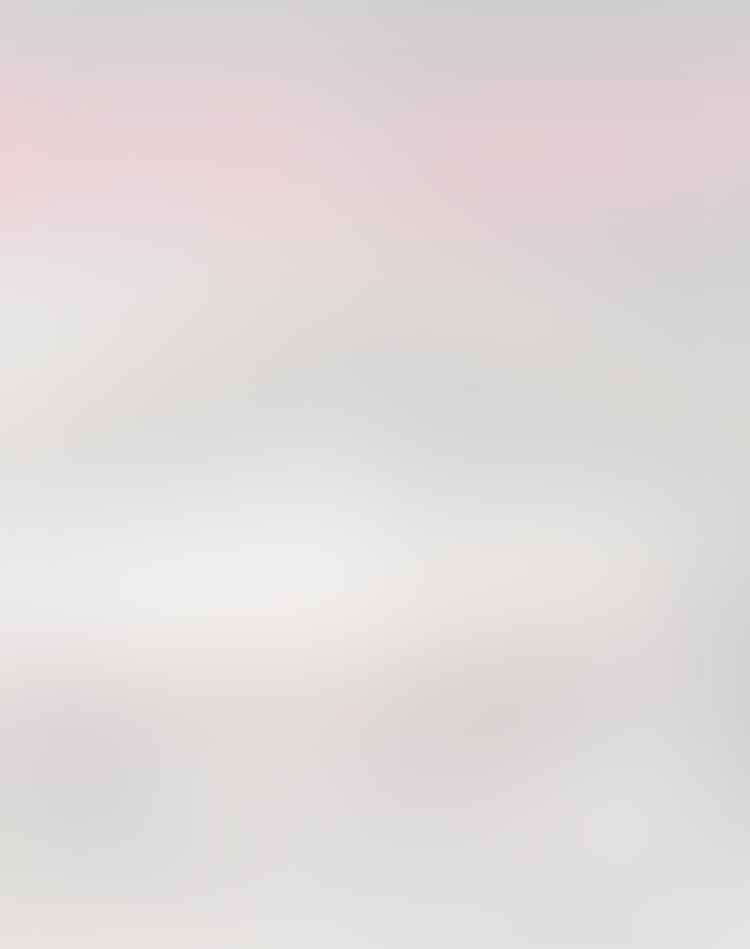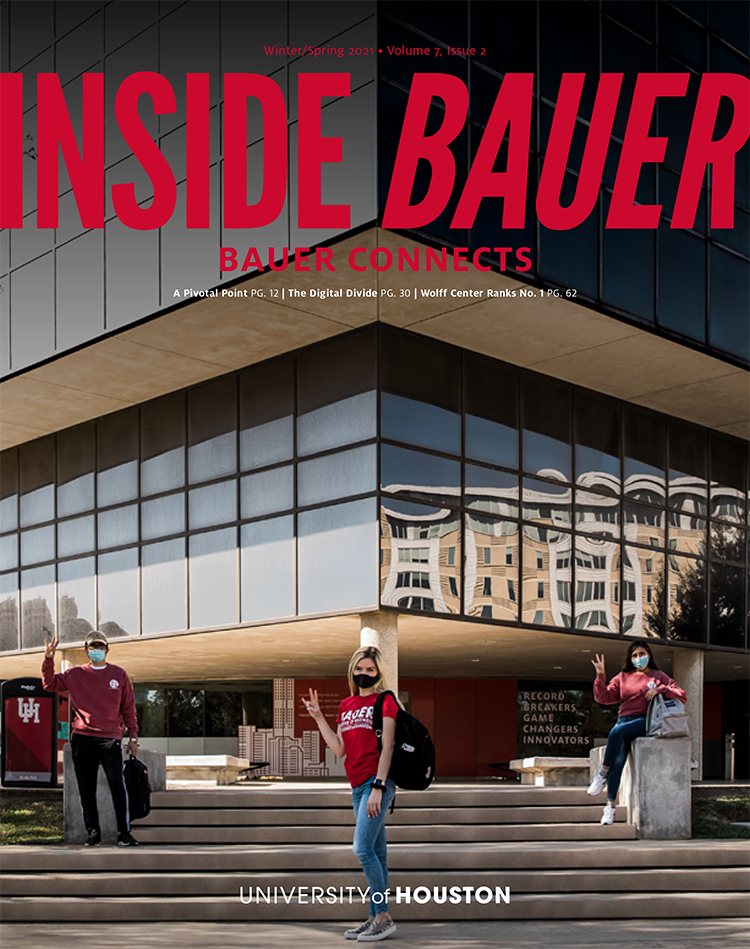 Inside Bauer
Inside Bauer is produced for the C. T. Bauer College of Business by the Office of Communications within the Office of the Dean. Distributed twice a year, the magazine highlights student success, faculty research and innovation, programs, alumni and donors and more.
In this issue of Inside Bauer, we highlight the idea that "Bauer Connects," whether that is through person-to-person connection, the college's innate connection to the city of Houston, or the emerging global connection that the college is building through collaborative outreach, research, and programming. This digital-only issue includes exciting video content as well as related links to other stories, podcasts and virtual interviews!
This sense of connection became even more important and apparent in the face of the COVID-19 pandemic, as the Bauer community created opportunities together by facing the challenges presented over the last year. In this issue, we've highlighted a number of ways that Bauer students, alumni, faculty, staff and partners worked together to find innovative solutions to issues in health care, technology, teaching and connecting.
In addition to the pandemic, our community has come together over the last year to create a venue for conversation and change related to social injustice issues. You'll read stories about the college's focus on diversity, equity and inclusion over the last year, including an interview with Derek Avery, Bauer's first Chair of Inclusive Leadership, as well as alumna Celia Fraser, who was recently recognized by Yahoo! Finance as an emerging D&I leader.
We are also highlighting the many successes of our programs in 2020, in spite of the COVID-19 pandemic, including a second consecutive Number 1 ranking for the Cyvia and Melvyn Wolff Center for Entrepreneurship, a leap of 21 places for our undergraduate program in the Poets&Quants ranking, and a look at how students from the Program for Excellence in Selling supported local nonprofits over the summer by generating $35,000 in revenue, with a pipeline of an additional $100,000.
Please take a moment to explore this issue of Inside Bauer, and let us know what you think. You can also share your thoughts and favorite stories on social media, using #BauerConnects.
Email us if you have questions, would like to be added to the mailing list or would like to suggest a story.