Bauer Connects
Bauer College, In the Face of Unpredictable Changes, Moves Forward with Growth, Digital Learning and More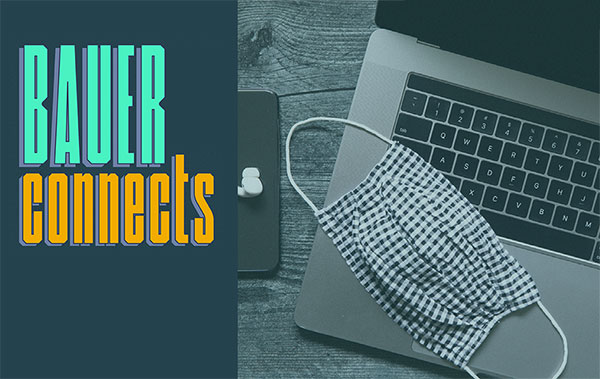 Bauer College quickly pivoted during COVID-19, still reaching goals set by the 2020-2025 Strategic Plan.
We want to transform

lives

, we want to transform

organizations

, and we want to transform

society

.
Dean Paul A. Pavlou
The importance of the quick pivot in the face of unpredictable circumstances may well be the defining business fundamental of 2020. The value of nurturing relationships with stakeholders, customers and others, through good times and bad times, has also been underscored in the midst of a global pandemic.
The C. T. Bauer College of Business exemplified these principles in the wake of the spread of COVID-19, innovating on the spot and creating new modes for connectivity and communication. The Bauer College continued to advance multiple strategic initiatives detailed in the 2020-2025 Strategic Plan, but world events sparked a focus on three defining areas of 2020: Digital Learning, Healthcare Innovation, and Diversity and Inclusion.
Despite the challenges of the past year, and in some cases, because of them, Bauer continues to aggressively pursue its goals, embodying ambitious growth and innovation destined to continue in 2021 and beyond.
The ultimate aspiration, articulated by Bauer Dean and Cullen Distinguished Chair Professor Paul A. Pavlou, remains unchanged: "We want to transform lives, we want to transform organizations, and we want to transform society."
---
Digital Learning
---
The Bauer College was already deeply engaged in enhancing the delivery and effectiveness of digital learning when COVID-19 struck.
When UH closed its campus in early March, Bauer's faculty and staff were able to act quickly to transition all classes online, giving students a seamless experience as classes resumed in a virtual format a few weeks later. The college's first Director of Digital Learning, Emese Felvegi, Professor of Practice in the Department of Decision & Information Sciences, was appointed in January, even before COVID-19, and she has developed and directed initiatives designed to empower faculty and support students.
"Given the recent developments due to COVID-19, and the broader challenges for higher education, it is imperative to enhance our ability to leverage technology to offer courses remotely," Pavlou said.
Plans to offer more online options were accelerated in 2020. Seven new online degree plans that reflect existing in-person undergraduate and graduate degree plans will debut in 2021. New programs, such as the Master of Science in Business Analytics, which debuted in 2019, reflect huge employment opportunities for students.
The Bauer College continues to adopt state-of-the art interactive and immersive classroom technology, in addition to experiential learning opportunities, as a way of helping ensure that online programs remain dynamic at a time when face-to-face communication is limited.
---
Healthcare Innovation
---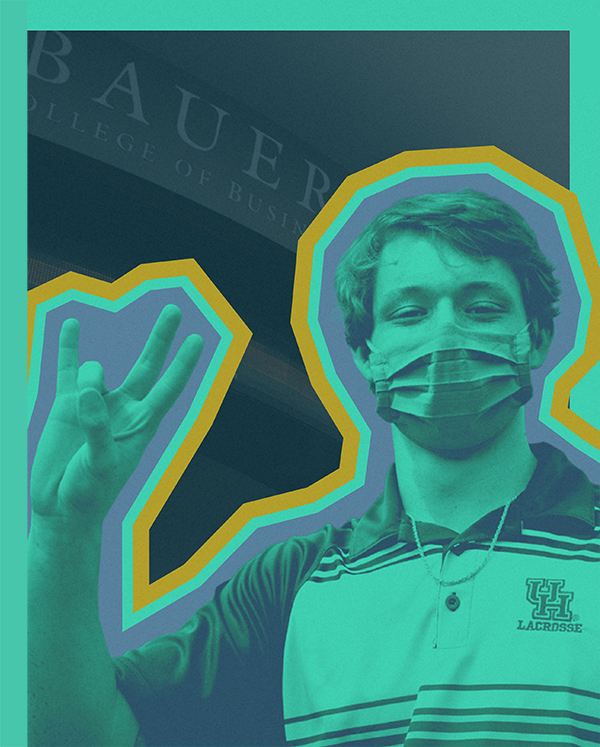 The unfolding of a global pandemic in a city with the world's largest medical center and the launch of the University of Houston's College of Medicine, have helped illustrate how important it is for the Bauer College to aggressively build upon an emerging area of excellence: Healthcare Innovation.
In 2020, academic leaders at the Bauer College began creating a college-wide Master of Healthcare Leadership degree. Data science experts from the Information Sciences area, such as Professor Ravi Aron who joined this Fall from John Hopkins University and whose analytic skills may hold answers to healthcare challenges such as efficiency and reliable supply chains, this year aligned with several Houston-area hospitals to improve their data analytics capabilities.
In continuing to add to healthcare-related Executive Education courses such as Healthcare Supply Chain Management and others, the Bauer College remains committed to equipping professionals with the specialized skills they need, while cementing the type of relationships that ensure relevant curricula. Undergraduate and graduate students, whether they aspire to work in finance, management, marketing, or other sectors vital to healthcare, can expand their career options by earning a growing number of certificates that recognize expertise in the field.
Existing relationships with practitioners from the Texas Medical Center and other hospitals in the U.S. and abroad continue to further research knowledge that holds the potential to influence public policy, improve physician decision-making, streamline supply chain operations and prevent unnecessary costs.
---
Diversity and Inclusion
---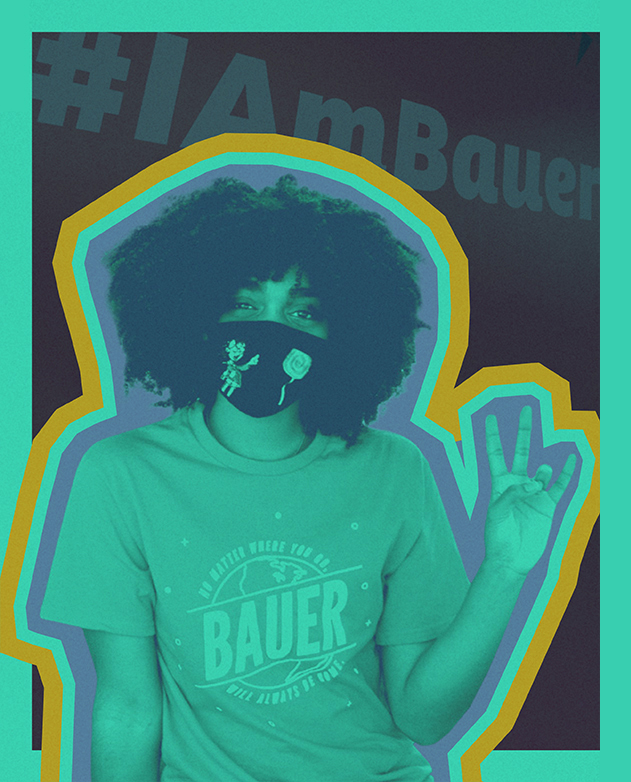 In a year of racial reckoning and marches prompted by the death of Houston native George Floyd, the Bauer College took several steps toward its goal of modeling Diversity and Inclusion in higher education.
Bauer's highly diverse student body has always been an asset that underscores the commitment to diversity and inclusion and the benefit of addressing business challenges from a multitude of perspectives.
The Inclusive Leadership Initiative (ILI), created in part to elevate awareness of ways inclusion can be a source of competitive advantage, entered a new phase, with Instructional Assistant Professor Barb Carlin serving as director. ILI also added two well-known diversity researchers to its ranks: C. T. Bauer Chair of Inclusive Leadership Derek R. Avery, who joined the Bauer College this year, and Professor Juan Madera, who began work at the University of Houston in 2019.
Building upon the groundbreaking research produced by the two, as well as that of Professor Leanne Atwater, who has led efforts to address sexual harassment in the workplace, the Bauer College will continue to be an advocate for addressing nuanced aspects of institutional injustice that impact organizations and society.
"The need for the Inclusive Leadership Initiative is more urgent than ever to face the grand challenges of the health and economic COVID-19 crisis, teleworking needs while homeschooling, and the necessity to engage in conversations about – and actions aimed at – addressing racial injustice and systemic racism," Dean Pavlou has said.