Programs
Leading the Way
Bauer College Appoints Inaugural Associate Dean of Research, New Graduate Directors
Several Bauer College faculty members have taken on leadership roles to help guide, shape and grow key areas, including research and graduate programs.
The appointments include Marketing Professor Vanessa Patrick as the inaugural Associate Dean of Research, as well as Instructional Assistant Professor Olivia Miljanic as faculty director of the Full-Time MBA Program and Instructional Assistant Professor Marina Sebastijanovic as faculty director of the Professional MBA Program.
The faculty director appointments are part of a systematic and concerted effort to expand and strengthen the college's flagship MBA degree programs, Dean Paul A. Pavlou said.
"We are committed to improving the quality of our existing programs while identifying opportunities to develop cutting-edge degree programs, enhance our online and digital learning capabilities to reach new audiences, and extend our program offerings nationally and internationally," Pavlou said.
The graduate directors will work in conjunction with the college's admissions, marketing and career services teams to assess existing operations and create new strategies, Associate Dean for Graduate and Professional Programs Leiser Silva said.
"Each new director brings relevant experience and knowledge to the table, and we are confident that they will leverage what is being done to elevate each program," Silva added.
Patrick's prolific research, teaching excellence and commitment to service make her uniquely suited to lead an initiative designed to strengthen and amplify research excellence at Bauer, Pavlou said.
"I place enormous importance on the broader impact of research across academia, the classroom, industry, public policy and society in general," Pavlou said. "Dr. Patrick will support Bauer faculty and doctoral students in order to enhance research productivity and dissemination. Additionally, she will be working to identify and promote college-wide areas of research excellence and facilitate cross-disciplinary collaborations with other colleges and industry partners."
---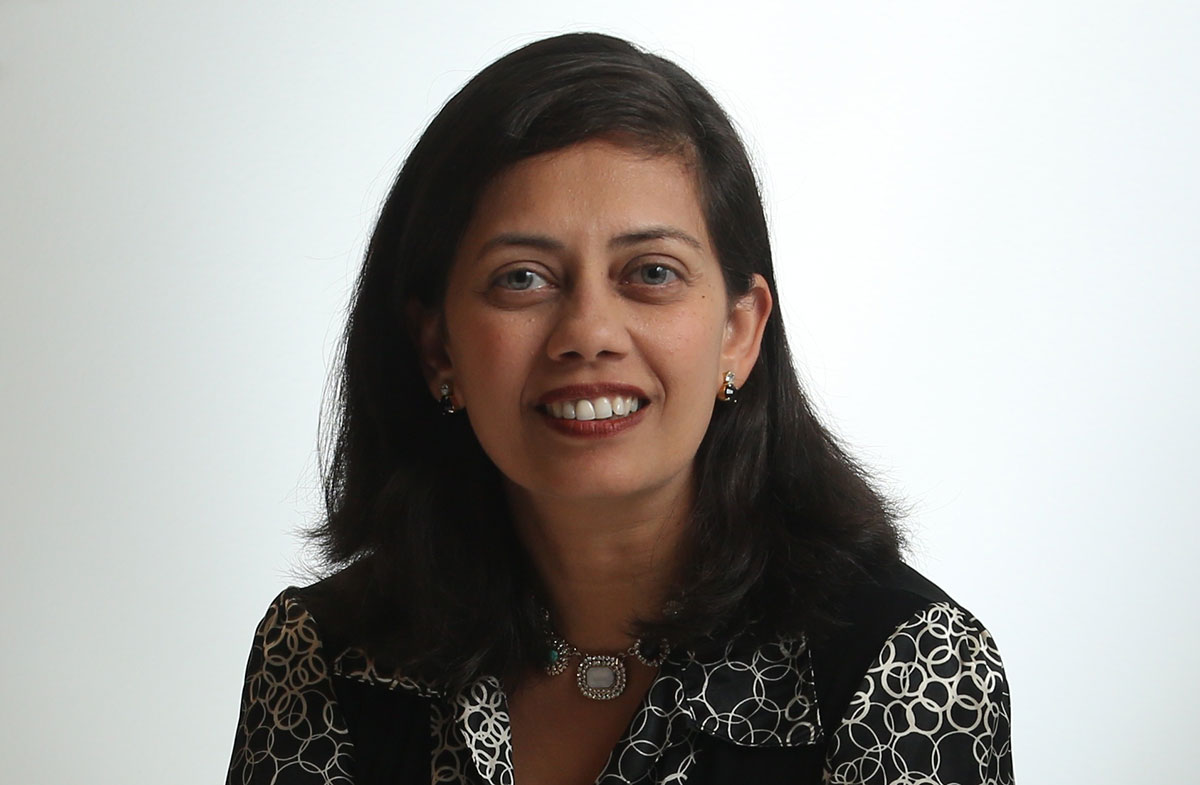 ASSOCIATE DEAN OF RESEARCH
MARKETING PROFESSOR VANESSA PATRICK
Vanessa Patrick is a consumer psychologist who has published numerous papers in leading marketing, management and psychology journals, and her work is widely covered by the media. She is an Associate Editor for the Journal of Consumer Psychology and the Journal of Retailing and serves on the editorial boards of the Journal of Consumer Research, Journal of Marketing Research and the Journal of Marketing. She served as Director of Doctoral Programs for Bauer College from 2015-17.
"A core value of the Bauer College is thought leadership through innovative and cutting-edge faculty research. This can not only transform management thinking and inform organizational best practices, but importantly, as a college committed to student success, research can get successfully disseminated in our classrooms – from undergraduates to executives – to enhance the student learning experience and equip our students with the knowledge they need to succeed in their careers." Patrick said.
Patrick has a Ph.D. in Business from the University of Southern California, an MBA in Marketing and a BS degree in Microbiology and Biochemistry from Bombay University. She teaches intro-level Marketing classes to undergraduates, a consumer behavior seminar to doctoral students and is lead faculty for Bauer's Executive Education Women in Leadership program. She has been deeply involved in graduate education, moving from the Marketing department's Ph.D. coordinator to the Ph.D. Director for Bauer. She has collaborated with the UH Graduate school to launch the inaugural graduate research and scholarship program known as GRaSP, and, has served on the UH Faculty Senate.
She received all three LeRoy and Lucille Melcher Faculty Excellence awards from the Bauer College of Business: The Research Award (2011), Service Award (2016) and Teaching Award (2018). Patrick was awarded the prestigious Outstanding Reviewer award by the Journal of Consumer Research in 2018 and was named a Fulbright Specialist (2019-22) by the U.S. Department of State Bureau of Educational and Cultural Affairs.
---
FULL-TIME MBA FACULTY DIRECTOR
INSTRUCTIONAL ASSISTANT PROFESSOR OLIVIA MILJANIC
Olivia Miljanic has served as a Bauer faculty member since 2010 and as director of Global Studies since 2012. In this role, Miljanic has overseen the undergraduate curriculum for international business, has worked with undergraduate students on globalization related research, and has led study abroad programs to Hungary, the Czech Republic, Austria, France and Germany.
Miljanic holds a Ph.D. in Political Science from the University of California, Berkeley, with specialization in the areas of comparative political economy, Latin American politics, and methods; and an A.B. in Public and International Affairs from the Woodrow Wilson School at Princeton University, with a specialization in Latin American studies. Her research interests include global industrial relations, mineral rights and the scholarship of teaching and learning. Prior to joining the UH faculty, Miljanic taught and conducted research in Latin America, Europe and Southeast Asia. She is proficient in English, Spanish, Portuguese, Romanian, French, German, Italian and Serbian.
---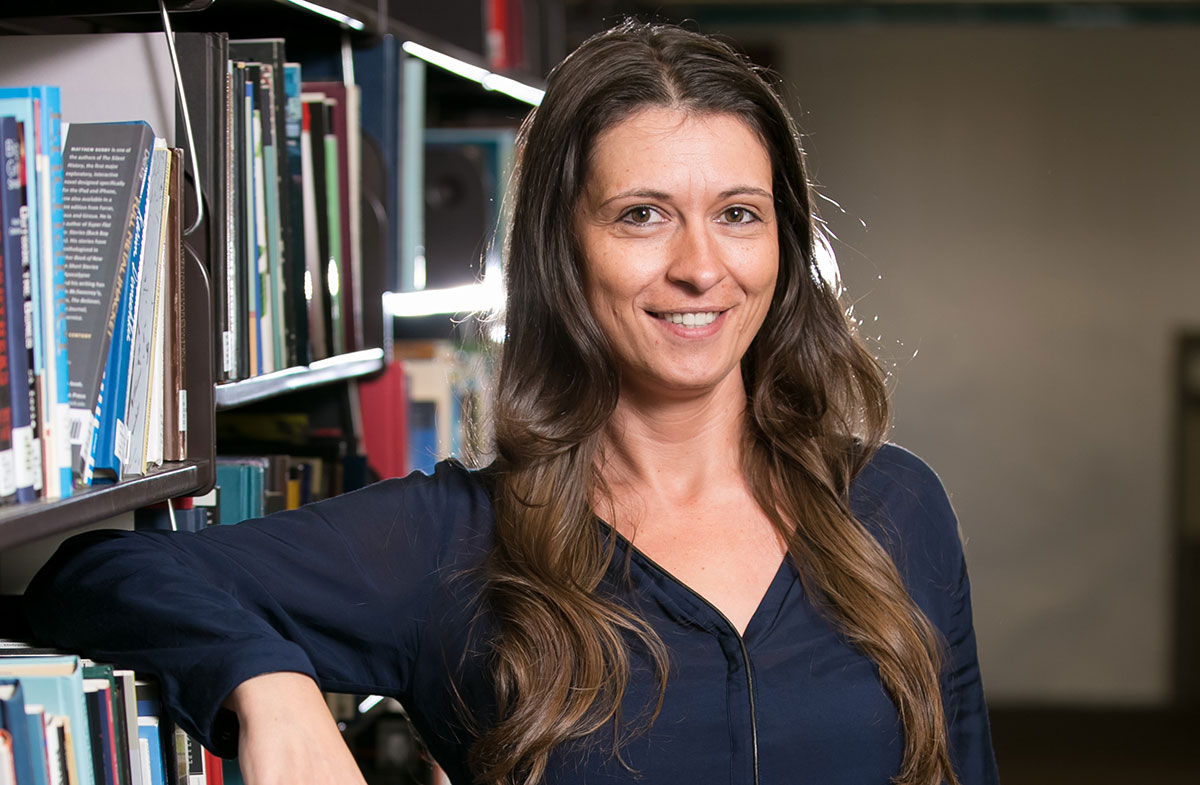 PROFESSIONAL MBA FACULTY DIRECTOR
INSTRUCTIONAL ASSISTANT PROFESSOR MARINA SEBASTIJANOVIC
Marina Sebastijanovic earned her Ph.D. in Management at the University of Houston. Her research interests include stress, emotional labor and cross-cultural issues. She is the director of Learning Abroad Chile and Learning Abroad Berlin programs.
Sebastijanovic teaches courses that include Introduction to Management, Leading Organizational Change and Cultural Issues. She is the recipient of the 2018 Teaching Excellence Group Award and the 2017 Wayne Payne Award for Excellence in Teaching.