Faculty
Working Wisdom
Bauer Podcast Series Highlights Topical Business Perspectives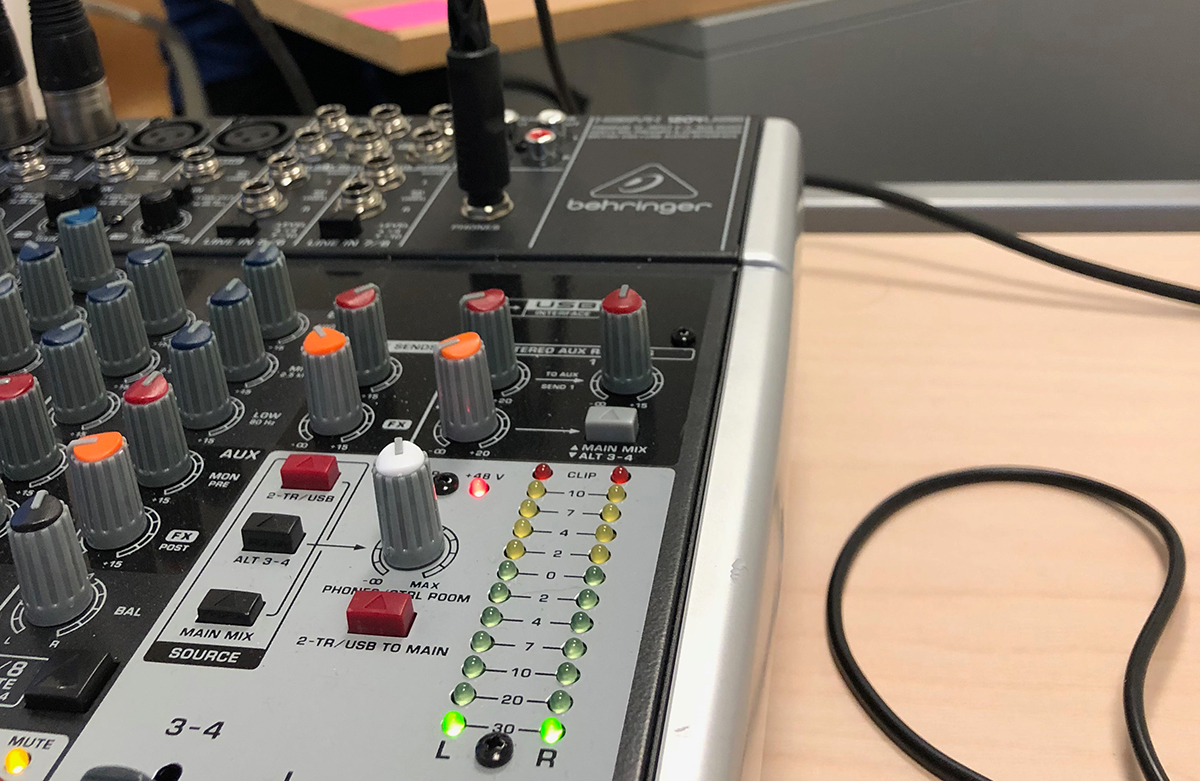 That long drive home. A delayed flight. The need for inspiration and motivation.
No matter the reason, no doubt you've popped in headphones or turned up the speakers to discover the world of podcasts — and Bauer College has joined the conversation with #WorkingWisdom, a podcast that focuses on work, life and everything in between.
The college podcast features conversations with guests sharing their insights on business issues, along with their journeys to personal and professional success. This semester, #WorkingWisdom focused on Bauer College faculty with students and recent alumni serving as hosts.
Here, we highlight some of our episodes from the most recent season and the valuable takeaways from those discussions.
---
How Do We Make Decisions?
EPISODE 30: PARTHA KRISHNAMURTHY
Professor of Marketing, Director of the Institute for Health Care Marketing & Bauer Faculty Fellow Partha Krishnamurthy talks about decision making and the role of marketing in wellness and health with Bauer MBA candidate Mark Garcia-Prats, co-founder of Small Places, LLC.
"When we make decisions, we need to be acutely aware of how much resources we bring to the table, and how much resources that decision is going to require. If they're in synchrony, usually, you'll enjoy the experience you'll keep coming back. On the other hand, if you find yourself constantly under siege by the tasks you have taken, you probably have not had an optimal experience, or if you are too bored, well, that's not good either."
---
Awe-Inspiring Moments
Scrolling through Instagram and inspired to create a gourmet meal or knit a sweater? It might have something to do with the awe-inspiring images you're seeing.
In this episode, Assistant Professor of Marketing Melanie Rudd talks with Viviane Nguyen (BBA '18), about how employers can motivate staff to work more productively and creatively using awe.
"Seek out new things, new experiences, new people, new places, because that's going to increase the odds that you encounter something that your brain goes, 'Wow. I've never seen that, or I don't understand that, but that's really cool.' If you're doing the same thing every day, then you're eventually going to adapt to everything, and it may not be as awe-inspiring, so it's good to get out of your comfort zone and go explore a little bit."
---
What's Your Personal Brand?
Senior Professor of Practice Amy Vandaveer shares how authenticity, honesty and trust can help you be yourself (literally) with marketing senior Sophia Pierce.
The conversation focuses on traditional aspects of personal branding, with face-toface networking and selling, as well as the impact of social and digital media.
"I think personal branding is about understanding the value of what you bring and being able to communicate it effectively so that it works for the person you are speaking to."
---
The Modern Workforce
Associate Professor Tony Kong talks about diversity, inclusion and creativity in the modern workplace with finance senior David Silveira.
"I think of one thing, probably part of the stereotype about professional companies, people probably think that being professional means being serious, but actually, you can be professional and be fun. I think that's changing right now among millennials. They want to have fun in the workplace, but also they want to get good results."
---
To see descriptions of all episodes and hear the full conversations, visit bauer.uh.edu/podcast.