In Every Issue
Latest Faculty Research
---
LEARN MORE: Bauer Faculty Research →
---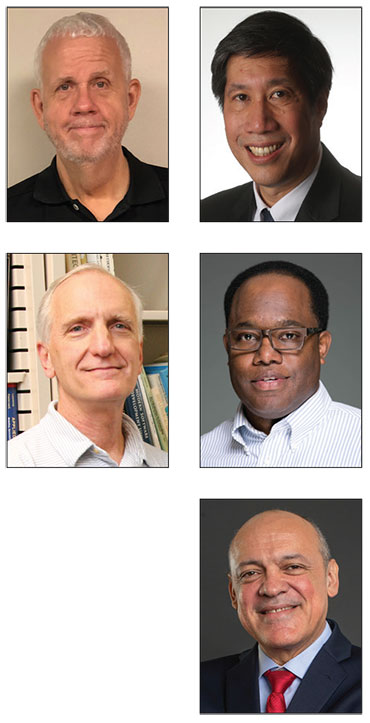 SETTING THE STANDARD
Faculty: Professors Blake Ives, Wynne Chin, Randy Cooper and Norm Johnson and Associate Professor Leiser Silva, Department of Decision & Information Sciences
Publication: Various Publications
Insights: THESE DISC PROFESSORS RANKED IN THE TOP THREE PERCENT FOR SCHOLARLY CONTRIBUTIONS AND IMPACT PUBLISHED IN TOP MANAGEMENT INFORMATION SYSTEMS JOURNALS OVER A 40-YEAR PERIOD. IN THE PAPER, "CONTRIBUTORS TO THE HIGH-IMPACT IS JOURNALS (1977-2014): AN AID FOR SETTING RESEARCH STANDARDS," THE RESEARCHERS SAY BAUER FACULTY HAVE HELPED SET A STANDARD FOR SCHOLARLY RESEARCH IN THE FIELD.
---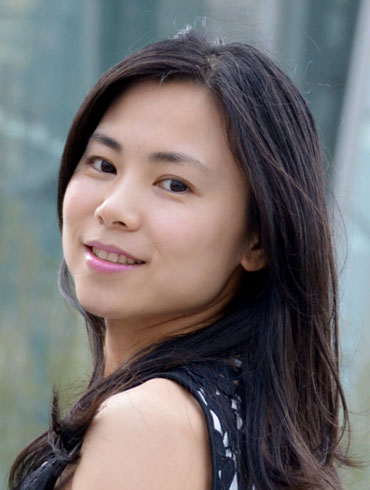 THE BILLBOARD EFFECT
Faculty: Kitty Wang, assistant professor, Department of Marketing & Entrepreneurship
Publication & Recognition: Journal of Marketing Research, Paul E. Green Award finalist
Insights: WANG'S PAPER, "CAN OFFLINE STORES DRIVE ONLINE SALES?" WAS NAMED ONE OF EIGHT ARTICLES PUBLISHED IN 2017 THAT DEMONSTRATED THE MOST POTENTIAL TO CONTRIBUTE SIGNIFICANTLY TO MARKETING RESEARCH PRACTICE. WANG AND A CO-AUTHOR FOUND THAT IN PLACES WHERE A BRAND ALREADY HAD A STRONG PRESENCE, OPENING OFFLINE STORES HURT ONLINE SALES. IN PLACES WHERE A BRAND DID NOT HAVE A STRONG PRESENCE, OPENING OFFLINE STORES INCREASED ONLINE SALES. "OUR RESULTS SUGGEST THAT THIS IS DUE TO A BILLBOARD EFFECT: THE OFFLINE STORE SERVES AS A BILLBOARD, INFORMING PEOPLE ABOUT THE BRAND," THE AUTHORS WROTE.
---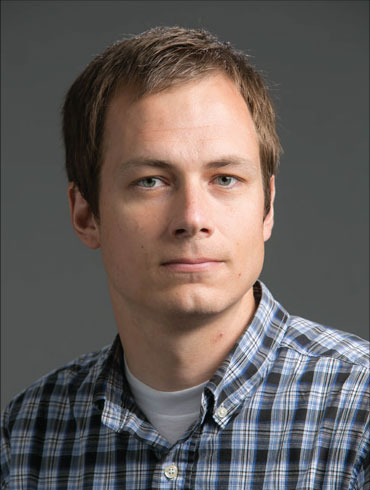 DISCLOSURES & LITIGATION
Faculty: Joshua Cutler, assistant professor, Department of Accountancy & Taxation
Publication: Review of Accounting Studies (forthcoming)
Insights: CONGRESS PASSED A LAW IN 1995 DESIGNED TO PROTECT PUBLIC COMPANY DISCLOSURES FROM LITIGATION, BUT CUTLER AND HIS CO-AUTHORS FIND IT CAN SOMETIMES HAVE THE OPPOSITE EFFECT. IN A LARGE SAMPLE OF CLASS ACTION LAWSUITS, THEY FIND THAT COMPANIES WHO DISCLOSE MORE, ARE ACTUALLY MORE LIKELY TO LOSE IN COURT. THE FINDINGS ARE DISCUSSED IN "DISCLOSURE AND THE OUTCOME OF SECURITIES LITIGATION."
---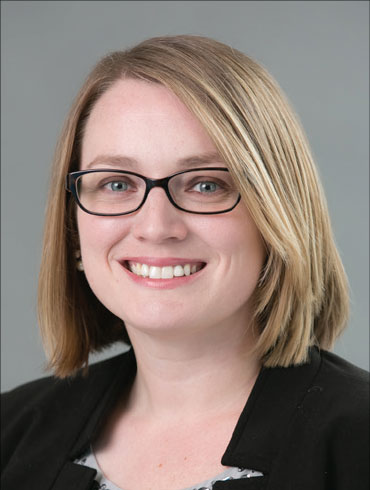 CONNECTED LEADERS
Faculty: Kristin Cullen-Lester, assistant professor, Department of Management & Leadership
Publication & Recognition: The Leadership Quarterly, Best Paper of 2017
Insights: CULLEN-LESTER'S RESEARCH EXPLORED THE NEED FOR LEADERS TO FOCUS ON CONNECTING WITH PEOPLE IN THEIR ORGANIZATIONS AS A PART OF EFFECTIVE LEADERSHIP DEVELOPMENT. THE PAPER HAS BEEN NAMED THE BEST OF ITS KIND FOR 2017 BY THE EDITORIAL BOARD OF LEADERSHIP QUARTERLY. CULLEN-LESTER, THE LEAD AUTHOR, WILL PRESENT A COLLOQUIUM BASED ON THE PAPER, "INCORPORATING SOCIAL NETWORKS INTO LEADERSHIP DEVELOPMENT: A CONCEPTUAL MODEL AND EVALUATION OF RESEARCH AND PRACTICE," AT THE CENTER FOR CREATIVE LEADERSHIP.
---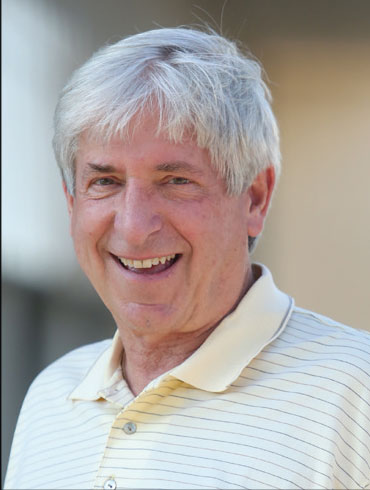 GLOBALLY ENGAGED
Faculty: Dave Cook, director of the Cyvia and Melvyn Wolff Center for Entrepreneurship
Recognition: 2018 Excellence in Student Engagement Awards, Deshpande Foundation
Insights: WCE WAS AMONG FIVE EXEMPLARY EDUCATIONAL INSTITUTIONS HONORED BY THE DESHPANDE FOUNDATION AT A SYMPOSIUM CO-HOSTED WITH THE UNIVERSITY OF MASSACHUSETTS IN JUNE. THE PROGRAM, PART OF BAUER COLLEGE'S DEPARTMENT OF MARKETING & ENTREPRENEURSHIP, WAS SINGLED OUT FOR ITS SUPPORT AND DEVELOPMENT OF INNOVATIVE ACTIVITIES THAT SUPPORT STUDENT LEADERSHIP AND THE DEVELOPMENT OF ENTREPRENEURIAL AWARENESS, SKILLS AND PRACTICE. WCE WAS ALSO ONE OF THREE FINALISTS IN THE EXCELLENCE IN CURRICULUM AWARD CATEGORY. DESHPANDE IS A GLOBAL ORGANIZATION THAT SUPPORTS EFFORTS TO CREATE SUSTAINABLE AND SCALABLE ENTERPRISES WITH SOCIAL AND ECONOMIC IMPACT AROUND THE WORLD.