Features
Business Blooms
Bauer MBA Alumna Shares Personal Triumphs through Cancer, Pandemic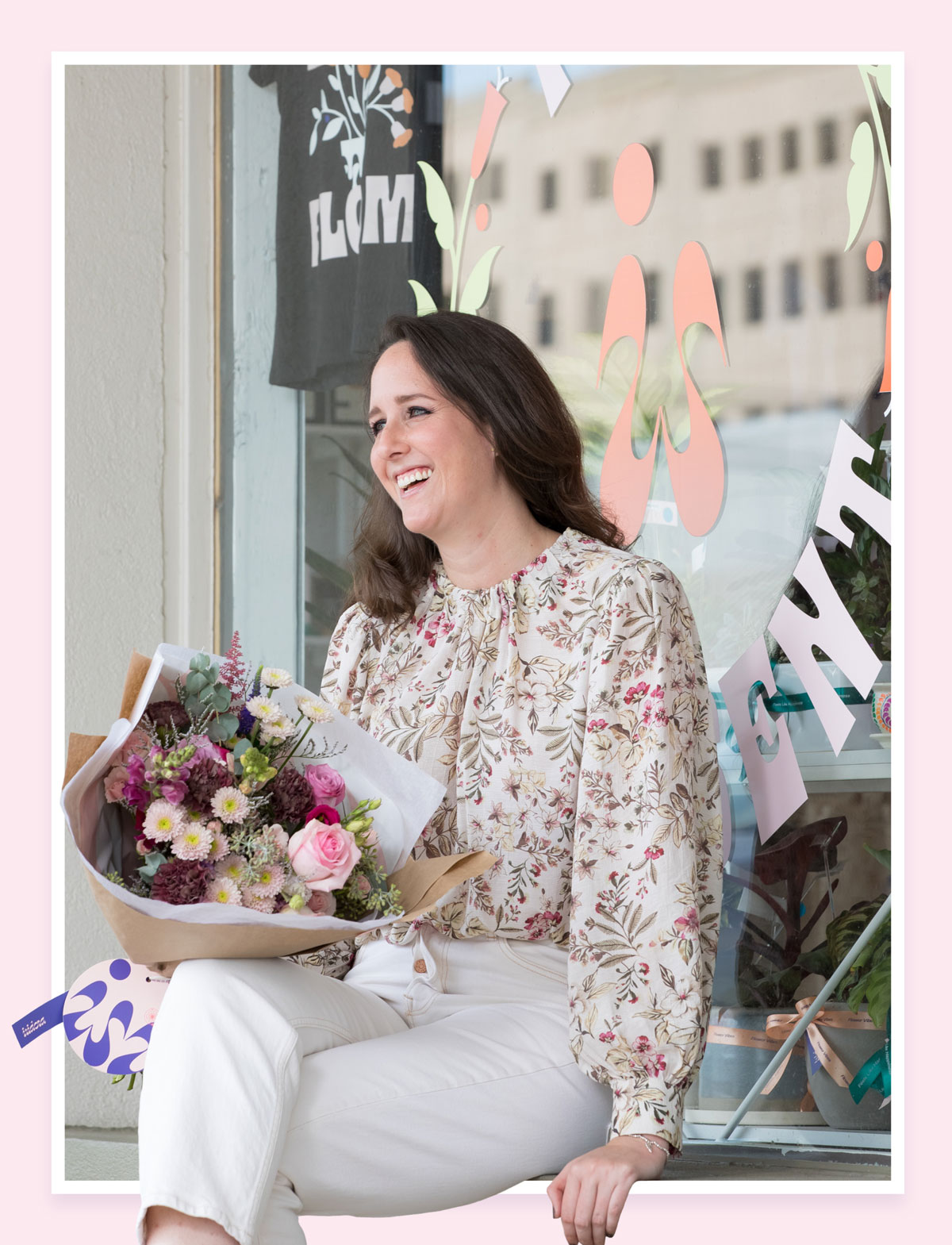 For Florist Thalia Jaguande, a beautiful arrangement is about more than red roses and baby's breath. She prefers less traditional offerings when she is advising a customer on the best ways to spread happiness through flowers.
"When you give flowers, you are giving life and energy," she said. "It is a celebration of life and the gift that we have every day of being here."
Jaguande, a Bauer College MBA alumna who opened Isidora Flower & Gift Shop in Houston's Rice Village in 2021, has seemingly applied the same philosophy to both business and her own life, transforming the unexpected into the beautifully spontaneous.
A native of Peru, Jaguande first came to Houston at the age of 22 to receive treatment at MD Anderson Cancer Center in 2013.
"I was diagnosed with primary mediastinal lymphoma — long story short, cancer," she said. "I lived here for six months during treatment, and it was a very hard year. But at the same time, I found Houston was the perfect place to be living all of this. The hospital was wonderful, and the people in Houston are so welcoming, so respectful."
The experience made a lifelong impression on Jaguande, personally and professionally.
"That was when my philosophy of life and how I value life started changing," she said. "You can decide how you see life. When you have a hard moment, you can decide to go down with it, or you can step up and say, 'I have to continue and move forward.'"
After completing treatment in Houston, Jaguande then returned to Peru and eventually started her first small business, Blues, which provided customized service and delivery of fresh blueberries, raspberries and honey to customers. As a new entrepreneur, Jaguande decided she wanted to gain more business acumen and returned to Houston to enroll in Bauer College's Full-Time MBA program, which she completed in 2019.
"The city that felt like home to me was Houston, and Bauer was a good fit for me."
Through the MBA program, Jaguande took courses in finance and accounting that helped to form the foundation of her business plan for Isidora. Another influential set of courses in marketing, led by Professor and Conn Fellow Partha Krishnamurthy, proved invaluable.
"Partha has a super special quality to connect to people, to the soul," Jaguande said. "When you talk to him, you're not talking only to your professor. You feel like you're talking to someone who is really trying to understand who you are."
The cohort experience within the Bauer MBA program also shaped the experience, she added.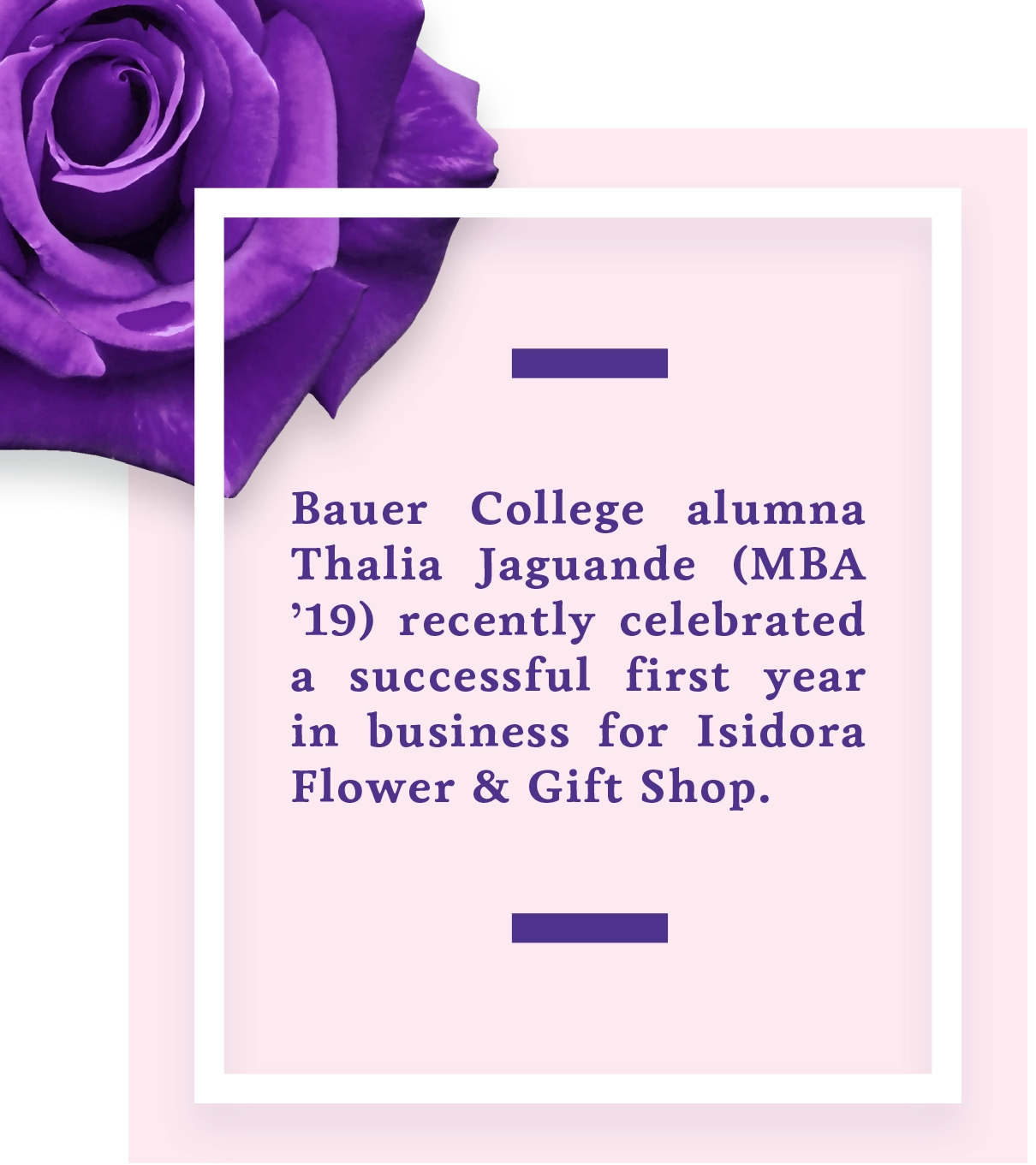 "Each one of my colleagues in the MBA had different skills they would teach you," Jaguande said. "They'd open your mind when we had class discussions. It was interesting to hear points of view from different parts of the world, with different backgrounds from yours."
Just a few months after completing the program, before she could put her degree into action, the COVID-19 pandemic forced the entire world to a halt. Jaguande spent the early part of quarantine in California, close to family.
"I was staying in the Bay Area, super close to the San Francisco Flower Market (SFFM)," she said. "It was a big escape for me to go there, and I felt the pandemic really was a time for me to start finding the things I wanted to do. I said 'OK, maybe this is the time where I can start putting to paper all these ideas I've had.'"
Inspired by the abundance of flowers and creativity of designers at the SFFM, Jaguande made the decision to put her entrepreneurial energy into a floral business, reaching out to Brazilian floral designer Lucia Milan for virtual classes.
Near the end of 2020, Jaguande came back to Houston to launch Isidora in the city's historic Rice Village neighborhood, nestled in a shopping center along Rice Boulevard near historic oak trees and just a few miles from MD Anderson.
The interior of the shop is mostly white, allowing the blooms and plants to pop as the true feature of the space, along with Peruvian artisan goods, creating the cozy atmosphere Jaguande set out to establish in Isidora. There is also a prominent design table where she and staff process flowers and create arrangements as customers look on.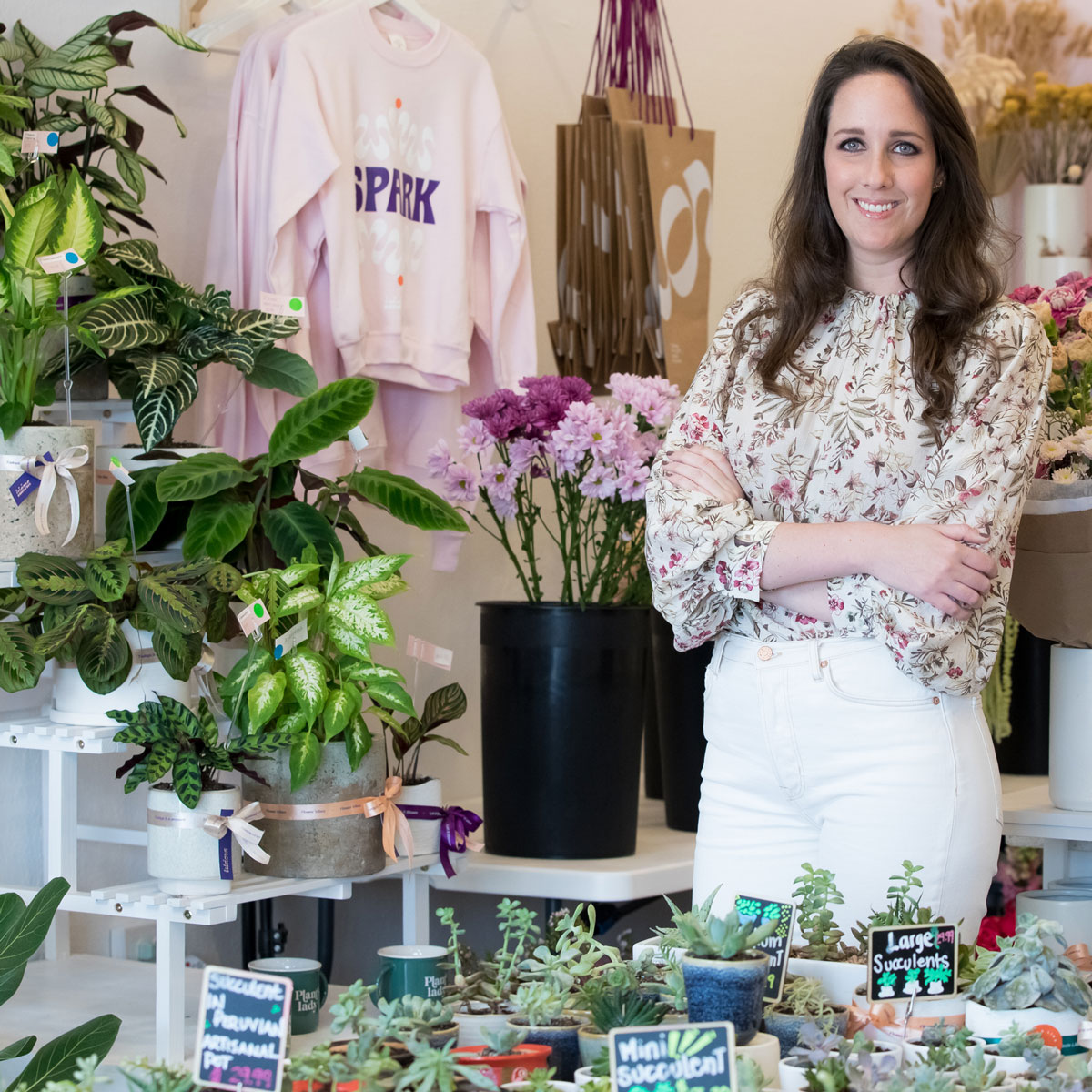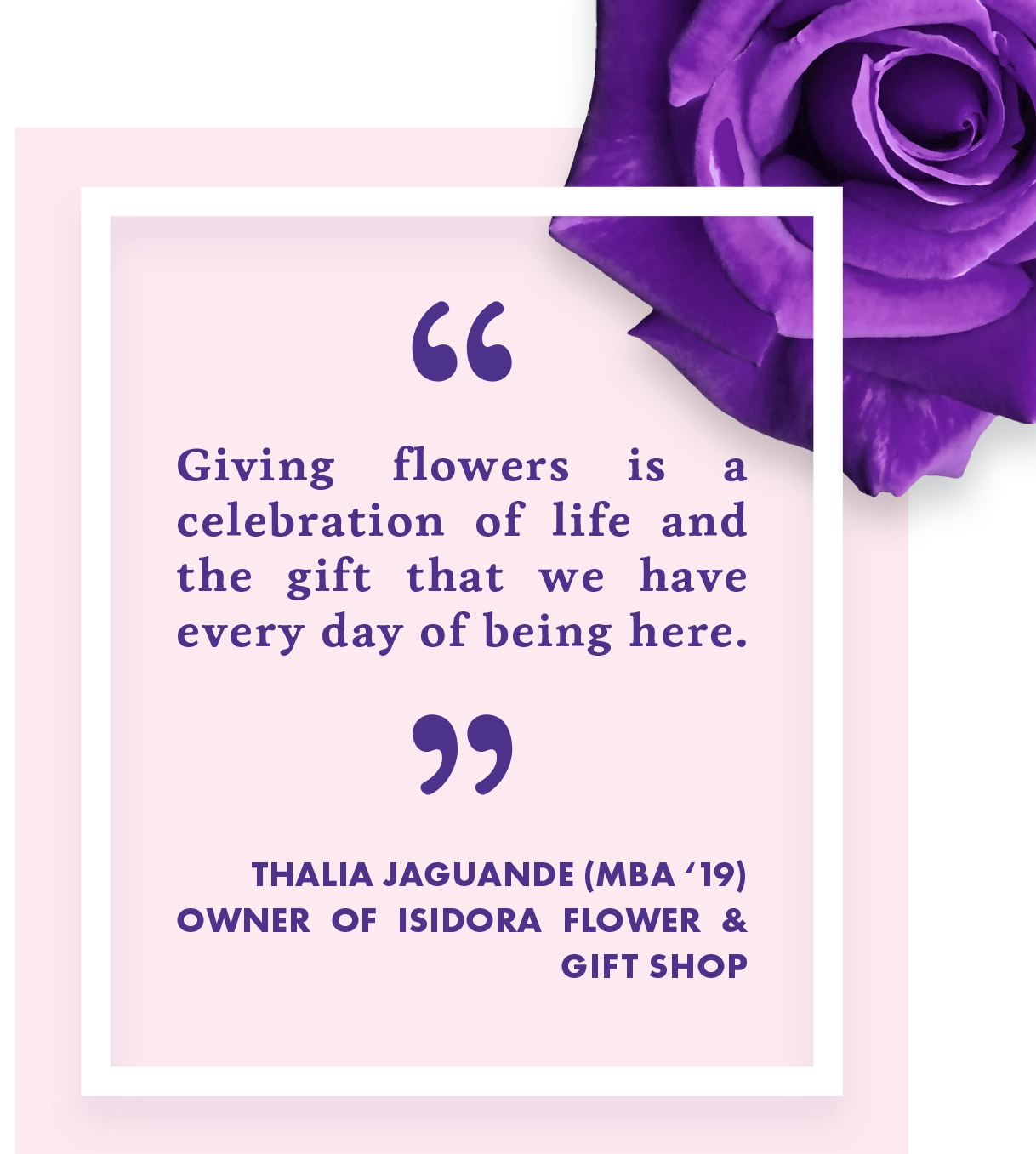 "Business has been really good," she said. "I can't complain. But what I enjoy the most is that people really like to come to the shop, just to be here in the space and to talk and look at the flowers."
Providing that kind of welcoming atmosphere was one of Jaguande's strategies to navigate the struggle of opening a consumer business in the midst of a global pandemic and uncertain economic future.
"Opening a business in a moment where people are not economically stable is challenging," she said. "You have to arrange your business to offer products that are not so high in price. You want to keep the quality, keep the style, but try to fit in what the consumer is asking for right now."
Since opening, Isidora has gained a following, voted best flower shop in Houston, with extensive media coverage, including a story in the Houston Chronicle. Amid all the accolades, Jaguande remains steadfast to her vision of celebrating life's little moments — for the business, for herself.
"In life, you are on a treadmill, and you just have to keep moving," she said. "In the first year of the business, I had a lot of challenges, but I have learned that there are things in life that are really serious, so the everyday problems seem not that big."
On any given day, you'll find her up early, handpicking flowers and plants from local vendors that will then fill her shop, becoming carefully designed bouquets, centerpieces and arrangements, eventually bringing color and happiness to homes and offices across Houston.
"Houston is always where I wanted to start this business," Jaguande said. "This is the city that literally saved my life, and I wanted to show my gratitude in the most beautiful way I knew how, through flowers."