Programs
A Reason to Celebrate
Bauer College Celebrates Year of Milestone Anniversaries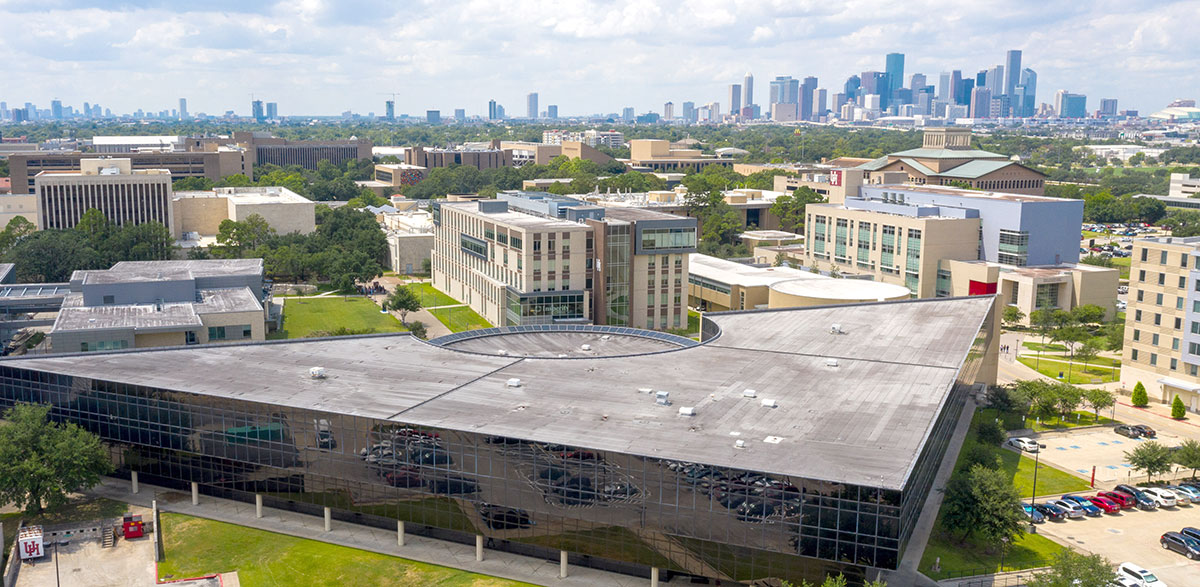 The C. T. Bauer College of Business adopted "The Future is Our Business," as its commitment and tagline in 2022, but the year also marks several historic landmarks in the life of the college and its programs. We pay tribute to those milestones that have paved the way for today's successes by recounting seminal moments in Bauer College history here: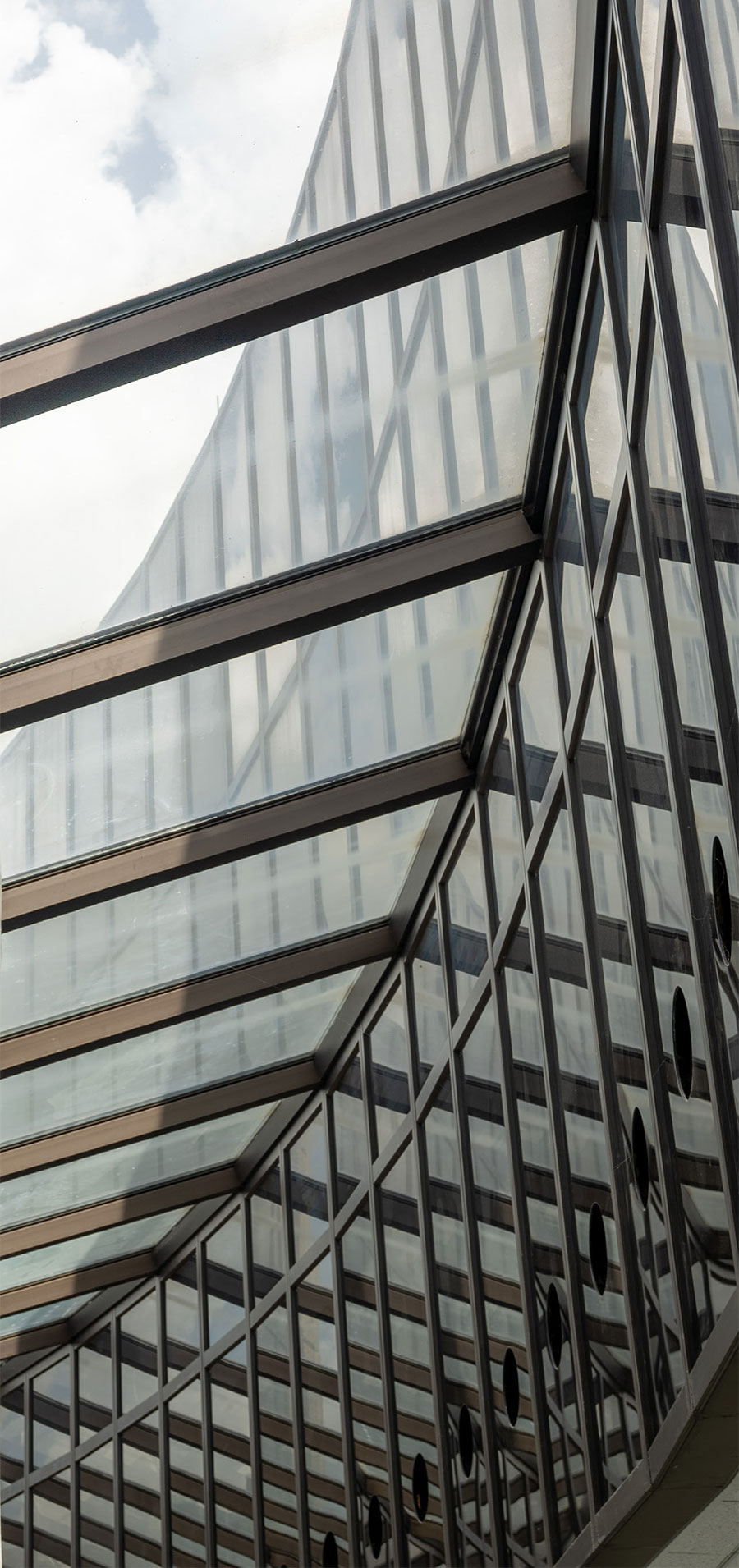 1942: Bauer was established as the University of Houston (UH) College of Business Administration, an urban business school dedicated to serving the urban working professional, in 1942. While some early students contemplated careers as accountants, secretaries, or insurance agents, its initial course offerings also included one of the first interdisciplinary programs at UH. That program combined job training for local citizens with service to the war effort, an early indication of Bauer's commitment to supporting regional work force needs while making a global impact.
1958: Legendary city benefactor Jesse H. Jones contributed one of Bauer's earliest significant gifts, a large sum of money used to construct a building to house the rapidly expanding college, in 1958.
1986: LeRoy and Lucile Melcher gifted $3 million in 1986, allowing for the construction of Melcher Hall, which continues to house the Dean's office and numerous other programs, classrooms and institutes associated with the business school.
1980: Visionary leader William Sherrill, a Houston native and war hero who served on the Federal Reserve Board and in other influential roles, founded the Center for Entrepreneurship & Innovation in 1990.
2000: AIM Investments founder Charles. T. "Ted" Bauer donated $40 million, the largest single gift in the history of the university, in 2000. The school then became known as Bauer College.
2001: Bauer created the Global Energy Management Institute (GEMI) in 2001 and adopted the name of Energy Executive and Alumnus Joe Gutierrez following a 2016 donation.
2002: In 2002, The AIM Center for Investment Management opened, honoring the investment giant founded by Ted Bauer and providing students with state-of-the-art financial information technology and proprietary analysis and valuation software. The Center houses the Cougar Investment Fund, a multi-million-dollar private investment fund managed by Bauer MBA and MS Finance students.
2007: Longtime UH supporters Cyvia and Melvyn Wolff gave $3 million to the Entrepreneurship Center in 2007. Renamed the Wolff Center for Entrepreneurship (WCE), it ranked No.1 in the U.S. in the Princeton Review's list of top undergraduate entrepreneurship programs for the first time in 2008 and has been in the Princeton Review's top 10 ranking since 2007. WCE earned #1 placements in 2008, 2010, 2011, 2020, 2021 and 2022.
2010: Bauer graduate Michael J. Cemo, who served as AIM's CEO and president, funded the construction of a new lecture hall and academic center, CEMO Hall, with a $3 million lead gift. CEMO Hall opened in 2010.
2012: Bauer launched the innovative SURE℠ (Stimulating Urban Renewal through Entrepreneurship) Program, founded by Robert Grinaker Professor of Accounting Saleha Khumawala, in 2012. SURE℠ uses an experiential educational model that trains students while utilizing the expertise of business leaders and uplifting entrepreneurs from underserved communities.
2019: In 2019, the Cyvia and Melvyn Wolff Family Foundation gave a $13 million historic gift to WCE, and the landmark donation drew an additional $2 million matching grant from the state of Texas. The combined $15 million ensures the Wolff Center will continue its influence as a premier source of leadership and expertise on entrepreneurship. It also allows the program to continue serving a wide spectrum of students: About 2,800 UH students take at least one entrepreneurship course every year.
2021: A generous $5 million gift from the Wayne Duddlesten Foundation in 2021, created endowed scholarships for students in the WCE cohort program and the Stanford Alexander Center for Real Estate.
2022: In 2022, Bauer opened its newest center, the Musa and Khaleda Dakri Center for Economic Inclusion (CEI). The Center champions the experiential education/community uplift model established by the SURE℠ Program, and was named for the Dakri family following a $4 million gift.
20 Years

A Foundational Experience

For two decades, the Bauer Business Honors Program has provided a singular experience for talented business majors and minors seeking a strong liberal arts foundation and specialized business honors classes. Bauer Honors students benefit from smaller classes with uniquely designed curriculum, personalized advising and networking events.

A foundational experience for current students is named for Bauer Honors founder Everette Gardner. The Everette Gardner Mentorship Program for freshman teams small groups of incoming Bauer Honors students with an upperclassman Bauer Honors mentor. Team members bond over monthly social events and meet with their mentor at least once a month.

The Bauer Honors Commons in Melcher Hall has been set aside as a place to study and share with other Honors students, and the Bauer Honors Student Advisory Board helps to further philanthropy, professional development and social events.

Bauer Honors alumni stay connected to the program though an annual alumni mixer that also serves as a networking opportunity for current students. More than 1,000 alumni represent the Bauer Honors Program in their post-college life, showcasing the growth and momentum of a program that began in 2002 with just 75 students and now serves more than 350.
10 Years

An Immersive Program

The real estate program marked 10 years in existence in 2021, with growth and evolution every bit as dynamic as the industry itself.

Created by Houston real estate leaders who recognized the need for an academic education program to prepare those entering the real estate field, the initial offering was a graduate level Real Estate Certificate Program. It was led by realtor John Walsh, Jr., who volunteered his time to serve as the founding Executive Director.

The Stanford Alexander Center for Real Estate, named for industry and community leader Stanford Alexander, debuted in 2013. An undergraduate Real Estate Certificate Program was added in 2016. Led by Executive Director Keith Richards, it is now one of the two largest specialty programs in the Bauer College.

Each initiative has been designed to immerse students in the real estate community. Classes are taught by practicing professionals and students gain experience through internships, mentorships, scholarships, professional organization membership and career services.

The program serves more than 200 students annually and 218 Real Estate Certificates have been issued to date. The nationally prominent program continues to enjoy strong industry support, and its graduates are now finding career placement in other markets beyond the Houston region.
20 Years

Fulfilling Careers

The dedicated career center for Bauer College, Rockwell Career Center (RCC), celebrated its 20th anniversary in 2022. The Center is named for fourth generation Houstonian, Elizabeth Rockwell, a longtime friend and philanthropist of the University of Houston.

Rockwell's mission to complement Bauer students' academic experiences with career development and other experiences that help them attain successful and fulfilling careers has remained consistent, but its programs are constantly evolving to meet students' needs. One of the most successful initiatives is Resume ER, begun in 2005. Over a three-day period, more than 100 corporate volunteers provide 700-plus resume reviews, creating positive first impressions for job-seeking students.

Connecting Bauer to Business, launched in 2006, enables undergraduates to make informed choices about majors, careers and internships, and has received national and international awards for innovation and inclusion.

Bauer Corporate Projects Program, launched in 2009, connects more than 600 undergraduates each year with approximately 80 companies and non-profits to do meaningful projects involving research, analysis and presentations of findings.

On-campus interview services debuted in 2010, and RCC began an innovative program to provide free suit rentals to students in 2015. MBA Career Lab, academic programming in the first semester of the full-time MBA program, was created to bolster interview skills in 2019.

The pandemic brought new challenges and among the new programming created in 2020 are the Corporate Coaches program, which has paired more than 100 corporate volunteers with approximately 800 new undergraduates at Bauer to assist them with the transition to college, LinkedIn, résumés, and presentation skills. The Executive Mentor program pairs full-time MBA students with executives from the Bauer College Board.
10 Years

Stimulating Societal Impact

In just 10 years, the Stimulating Urban Renewal through Entrepreneurship (SURE℠) Program has educated more than 400 students, produced more than 600 businesses and inspired the creation of a new Center of Excellence at the Bauer College.

An innovative academic program that connects students, entrepreneurs, and executives to economically empower entrepreneurs from under-resourced communities, SURE℠'s primary goal is to train students in practical, human-centered skills.

Students who serve as consultants to entrepreneurs praise the program for teaching and sharpening skills related to empathy, critical thinking, communication and leadership. More specifically, students learn how to develop a business plan and build a client-facing relationship, traditional business school training that is reinforced in the experiential program.

Business leaders and alumni are another invaluable part of SURE℠. They volunteer and share their expertise in areas such as accounting, finance and marketing, actively participating throughout the semester-long process.

SURE℠'s business creation and societal impact has inspired support from a number of institutions beyond the University of Houston. Founder Saleha Khumawala, the Bauer College Robert Grinaker Professor of Accounting, is committed to sharing the educational model with as many students and universities as possible.

One of the most exciting impacts of SURE℠ has been the creation of the newly opened Musa and Khaleda Dakri Center for Economic Inclusion (CEI), which takes the lessons learned from the SURE℠ program and applies them more broadly across a range of programs for students and community entrepreneurs. CEI was named for the Dakri family following a $4 million supporting gift.