Students
Launch Pad
Bauer Finance Senior Impresses with Apple Internship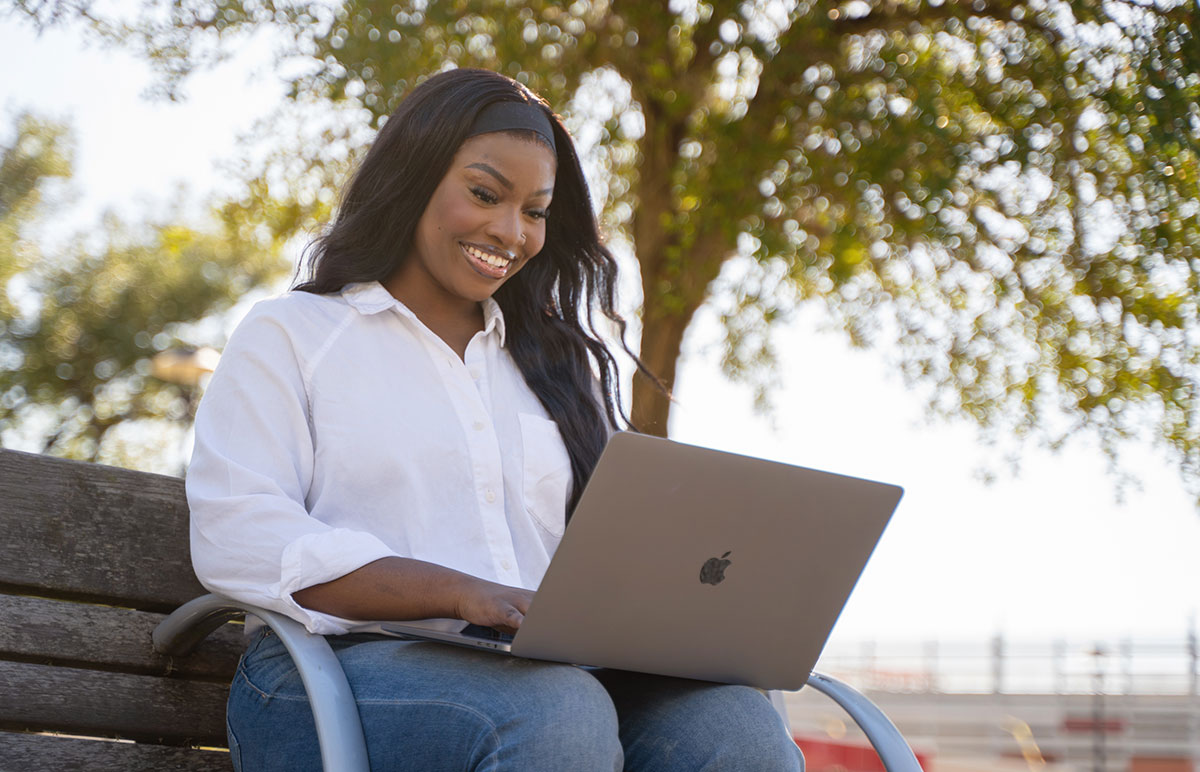 Finance senior Faith Ogbah propelled her prospects after graduation by securing an internship with Apple.
Learning the financial ins-and-outs of the biggest company in the world was fascinating.
Faith Ogbah
Finance Senior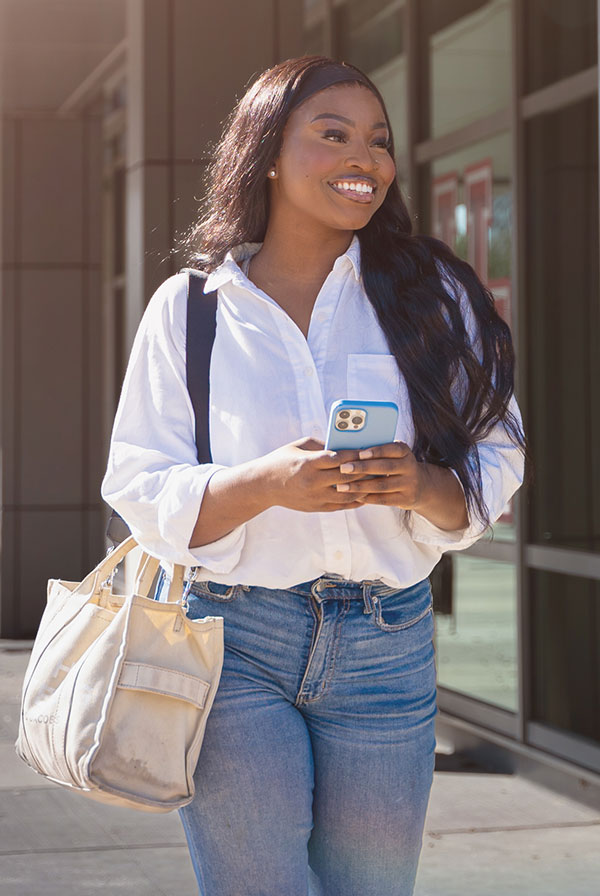 The world's largest tech company doesn't bring just anyone into their team. But Bauer College senior Faith Ogbah isn't just anyone.
Ogbah was selected to serve as a financial business analyst intern with Apple on their Austin campus last year, giving her the opportunity to apply her finance, marketing and management coursework in real time.
"Learning the financial ins-and-outs of the biggest company in the world was fascinating," she said. "I was able to fully experience the corporate world, working in high stress environments on a deadline. Going into it, I felt like I was a very adaptable person, but I learned it was more than that. I had to be proactive, and that is what I became." As the fourth of five children in a Nigerian household, Ogbah describes herself as an extremely shy child, unsure of her future career path.
"I never spoke, especially around those who were not my family," she said. "I did not know I wanted to study business until later in high school, but I knew I had a love for people and growth, so being part of the business world was the way to go."
Now, as a young business professional, Ogbah has her sights set on a career in corporate tech after graduation. "I view myself as a growing leader, and I just want to inspire, do good and make the community around me a better place," she said.
As an Apple intern, Ogbah worked under the workforce management and payroll compensation teams, given the task of helping the company decide whether or not to re-sign with a contractor.
"It felt good to help out and be a part of the bigger picture," she said. "Everyone was extremely collaborative, and I'm grateful for the opportunity, which wouldn't be possible for me without Bauer College."
Ogbah is a Ted Bauer Undergraduate Business Scholar, a program provided through generous support from the C. T. Bauer Foundation that awards renewable scholarship funding to Bauer undergraduate students with four semesters remaining, enabling her to attend school full-time and graduate within two years.
"I would not be where I am today without the scholarship," she said. "I was able to fully engulf myself in my academics as well as internship applications and extracurriculars, overall making me a better competitor in the internship pool."
The experience was so important to Ogbah that she's already making plans to support student scholarships someday.
"I truly cannot wait to get to a point in my career that I can give back to the college that gave so much to me," she said. "Saying that I am a Bauer business student is truly a blessing. Bauer is such a prestigious college with a history of success, and I hope I can help to carry on that legacy."