Students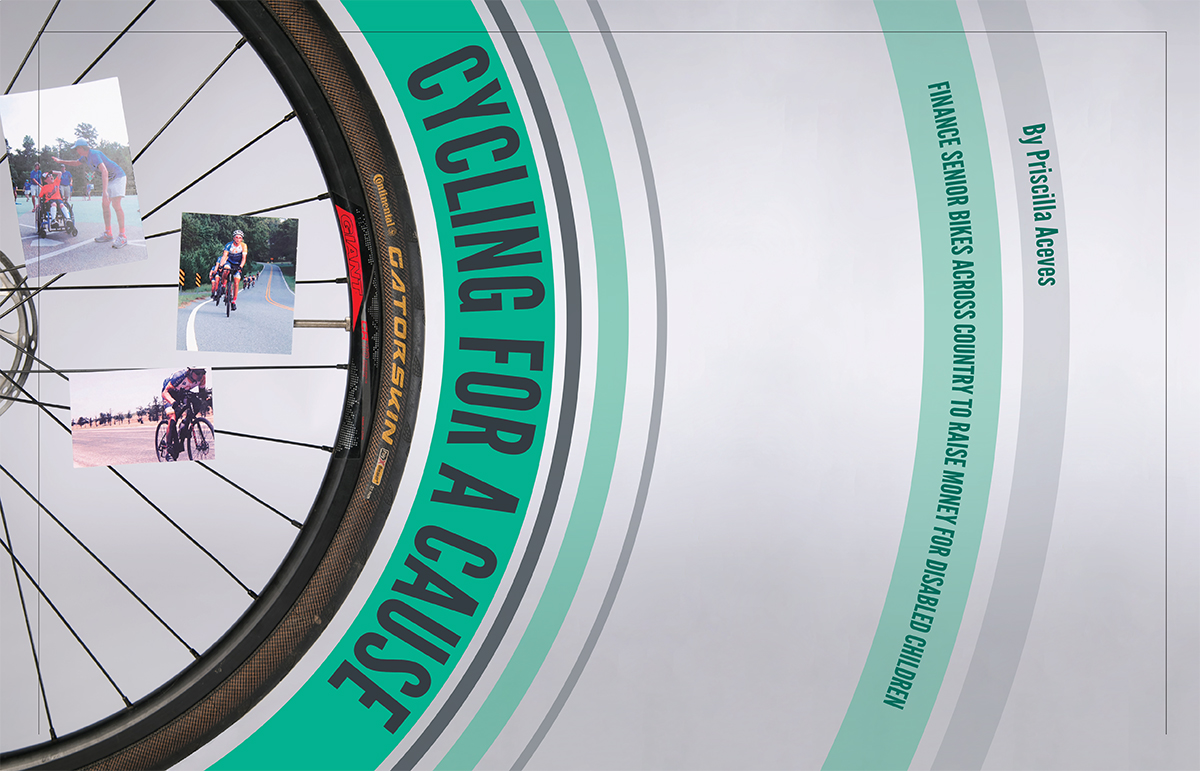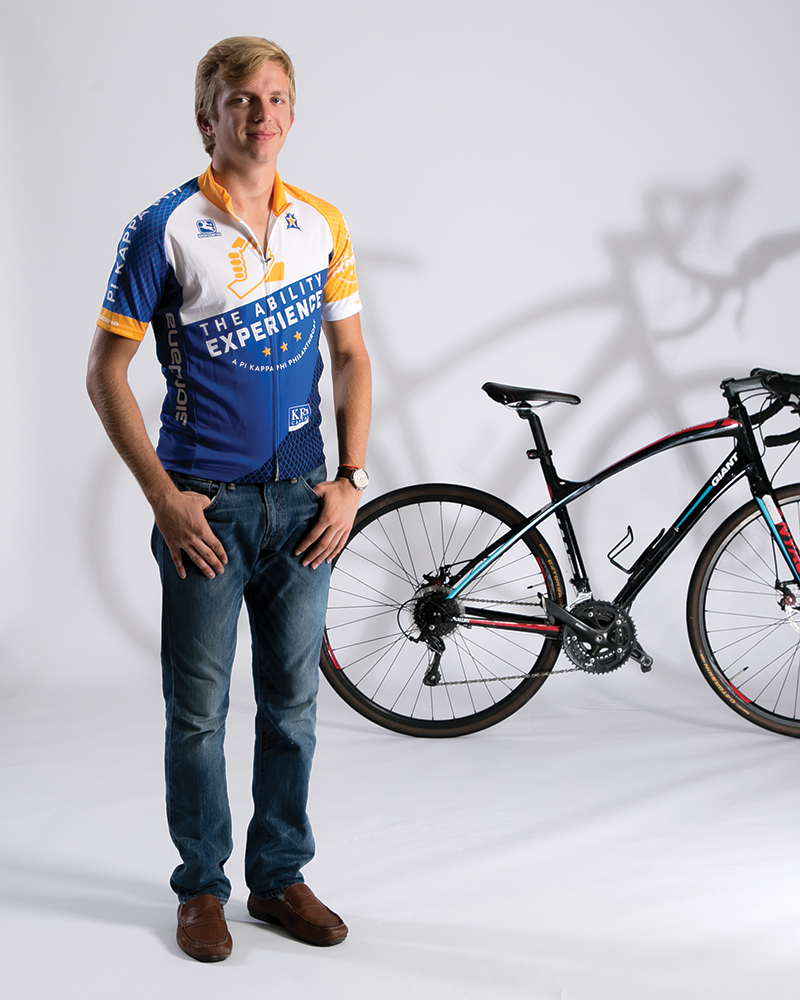 Even though it was really hot and really hard to cycle a hundred miles one day and have to do it again the next day, the feeling that we were doing this for something that's greater than us was what encouraged us.
Pijus Bulvinas
Pijus Bulvinas spent the summer traveling.
But rather than airport visits and siteseeing, his journey included 3,555 cross-country miles on a bicycle.
Through his fraternity Pi Kappa Phi's "Journey of Hope," the Bauer College senior trekked across the country — from Long Beach, Calif., to Washington, D.C. — this summer, facing extreme temperatures and rough terrain, all to raise funds for organizations across the United States that support people living with disabilities.
A native of Lithuania, Bulvinas came to the University of Houston after attending high school in New Braunfels and enrolled in Bauer College to pursue a major in finance. After joining Pi Kappa Phi, he began volunteering with Dream League, a nonprofit organization founded by a Bauer alumnus that helps children with disabilities play baseball. It was this experience that first led him to consider the Journey of Hope, which has similar "friendship visits," where volunteers interact with the children benefitting from the organization.
"I wanted to do something that would challenge me and something that would put a smile on people's faces," Bulvinas said.
His journey was no simple feat. Spanning 14 different states, the ambitious trip required participants to cycle up to 130 miles a day — a challenge made even more difficult when the group encountered tough weather, such as the desert climate in some Southern states.
"In the beginning, everyone is still getting their training in," Bulvinas said. "Your body's not really used to cycling, and you're having to do it in over 100-degree temperatures."
The schedule was also rigorous, requiring participants to be ready to go as early as 5:30 each morning. On days when they had to cover a longer distance, the cyclists would eat their meals on the side of the road in half an hour before continuing their journey.
But according to Bulvinas, the friendship visits along the way made it all worthwhile.
"Some of these people look forward to meeting us the whole year," he said. "From the day we leave, they start preparing for the next team because they think it's really awesome that we're riding bikes and doing it for them. It was so cool to ride into a town or friendship visit and see a group of disabled children or adults with big smiles on their faces."
During the visits, which took place in different cities around the country, the cyclists got the opportunity to play baseball, go bowling or simply eat dinner with kids and adults living with disabilities. These experiences, Bulvinas said, helped put his cycling in perspective.
"We all sat down and agreed that children with disabilities — they don't have the option to give up. So we decided that even though the journey was difficult for us, we were all going to suck it up and just do it. Just like they don't have the opportunity to give up, we shouldn't have the opportunity to get off the bike and call it quits," he said.
Bulvinas added: "Even though it was really hot and very hard to cycle a hundred miles one day and have to do it again the next day, the feeling that we were doing this for something that's greater than us was what encouraged us."
The team raised over $600,000 to benefit the cause, providing a direct impact to the kids and adults they met throughout the summer. At the end of the trip, the cyclists were also able to select five organizations to receive grant awards, a decision that allowed them to reflect on their journey.
"As a college student, you might be panicking because classes are hard, or you're worried about your GPA, but there are people in the world who don't have the opportunity to experience any of that," Bulvinas said. "It opens up your mind to be thankful for what you have."