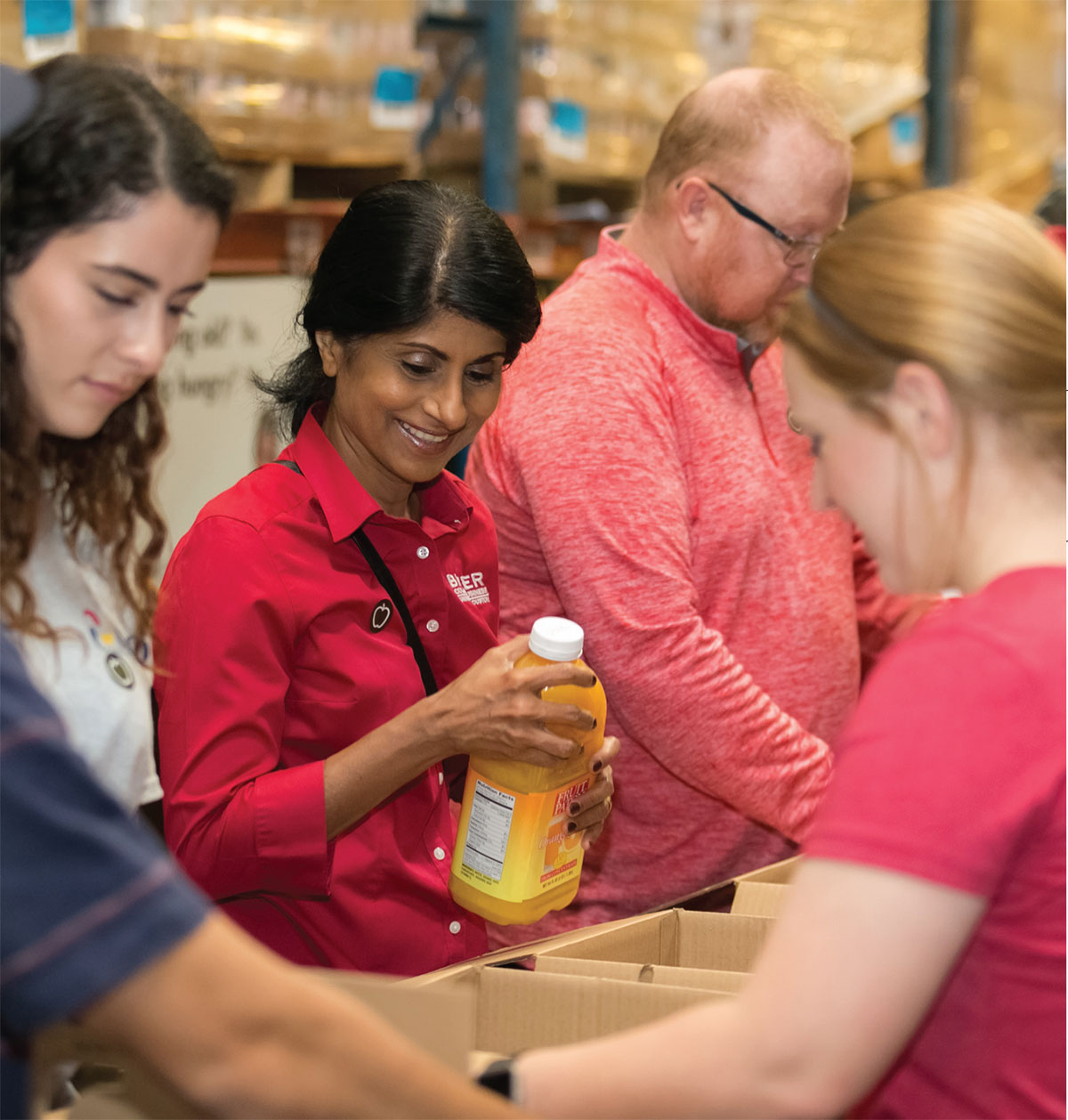 In Every Issue
Letter from the Dean
Greetings,
We live in a time when the news we see and hear is negative and divisive. So-called leaders seem unable to lead, much less inspire others to follow. But here, at the Bauer College, we see a different reality. Our students have bold dreams and a passion to do what it takes. They have career goals, and they are focused. Many are in school full-time, and many more are juggling work, life and family — they work to make ends meet. At the same time, they want to serve and give back. We see alumni who believe in keeping their word — as one of them recently shared with me, we try to match our video to our audio — do what you say you will do, keep your word, build your reputation.
It's no surprise, then, that Bauer alumni and board members who have a determination to succeed also believe in opening their arms and hearts to give back. Ours is a community built on relationships, engagement and encouragement.
We came together this fall for the National Day of Service, where hundreds of Bauer volunteers worked together for hours on a Saturday morning to prepare 1,800 boxes of the Houston Food Bank. Our stakeholders all have busy lives and limited availability, but this was one event that we didn't need to promote — when our students, alumni and friends heard that there was an opportunity to help, they did what they always do. They showed up and served.
This issue of Inside Bauer focuses on service learning and community engagement and features just a small selection of the ways that our "Bauer family" gives back. (We would likely have to double, or even triple, the size of this already extensive magazine to paint a complete picture!)
You'll read about Bauer alumni who have started businesses or are working in companies that emphasize people over profits — like Paulina Tobon, who graduated with her BBA in 2013 and is now giving women in Colombia the opportunity to provide for their families by creating her Luca Love Bracelets.
Read the cover story of this issue to learn more about "Service in Action" and the humbling work that our Bauer student organizations are doing across the city.
You'll discover that Bauer faculty are passionate members of our community, giving freely of their time and talents to serve through organizations like Habitat for Humanity and SeriousFun Camps.
And of course, you'll read stories about Bauer alumni like Milton Frankfort, who are using their community connections to build a better future for generations of business students to come.
It's stories like these that I want to share with you, so that when news from other sources seems too negative, you know that there is good in this world, and much of it is right here, at Bauer College.
As always, I invite you to be part of our story and share your insight, your comments and your feedback.
Sincerely and with warm regards,
Latha Ramchand
Dean and Professor, Finance
C. T. Bauer College of Business
University of Houston
A Carnegie-designated Tier One research university