Programs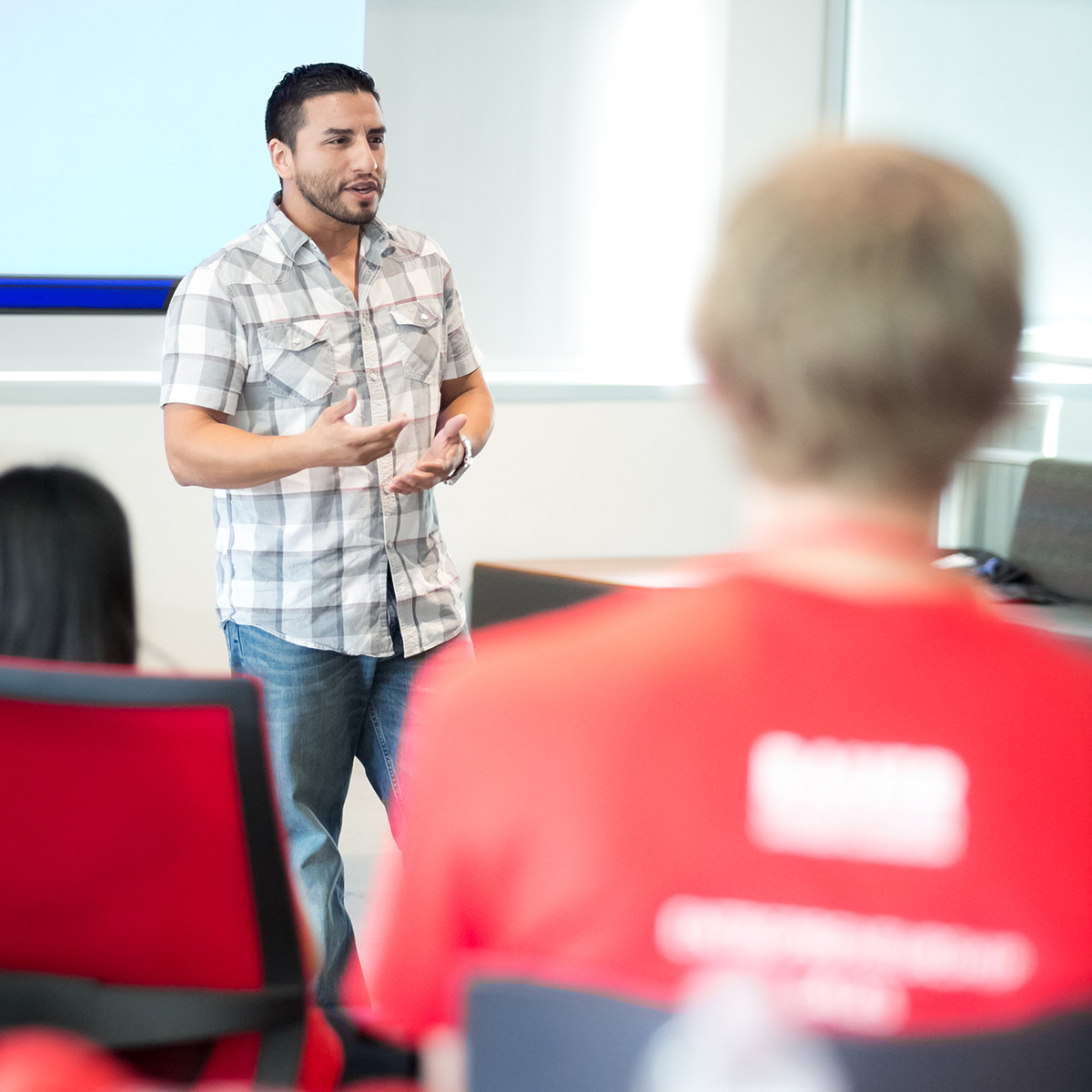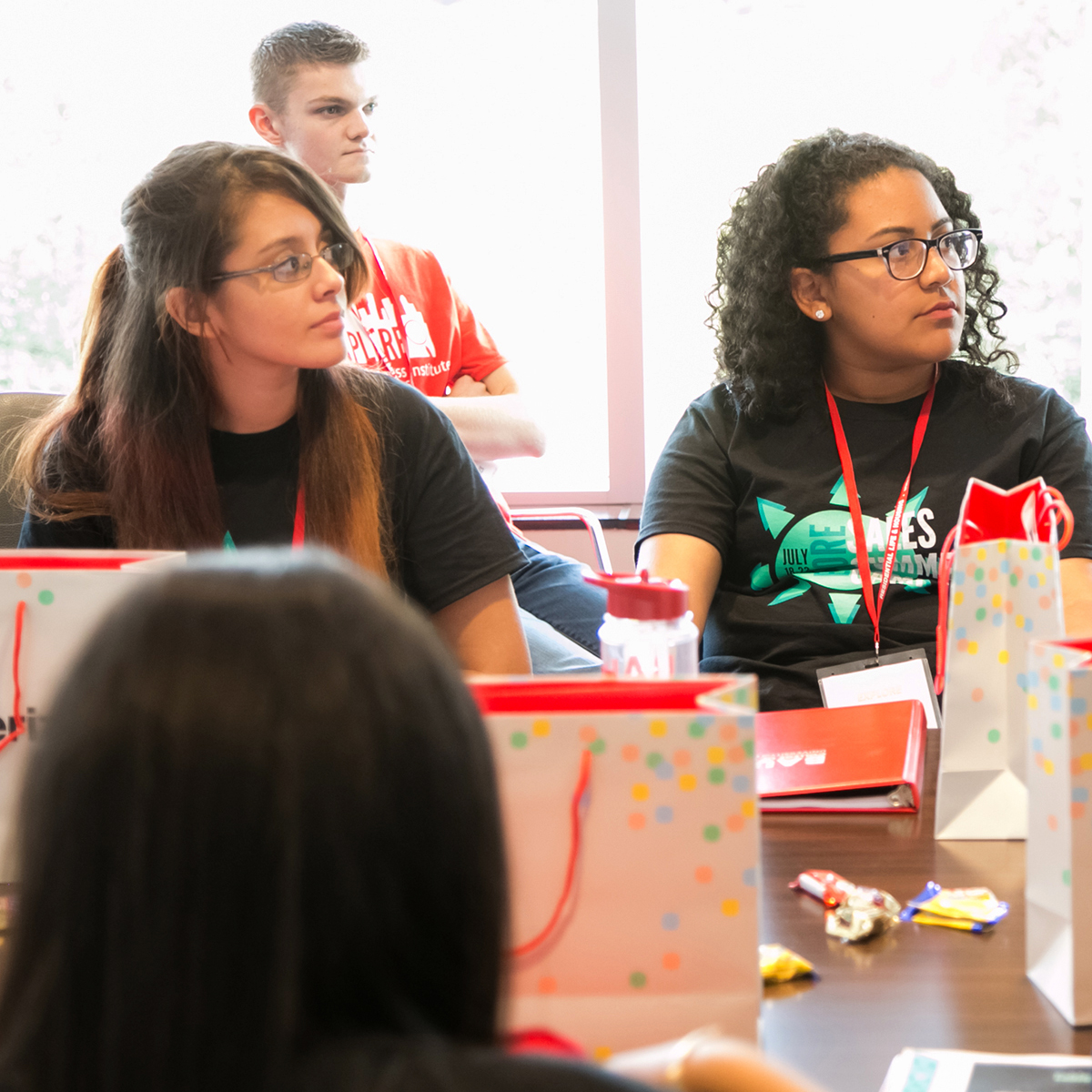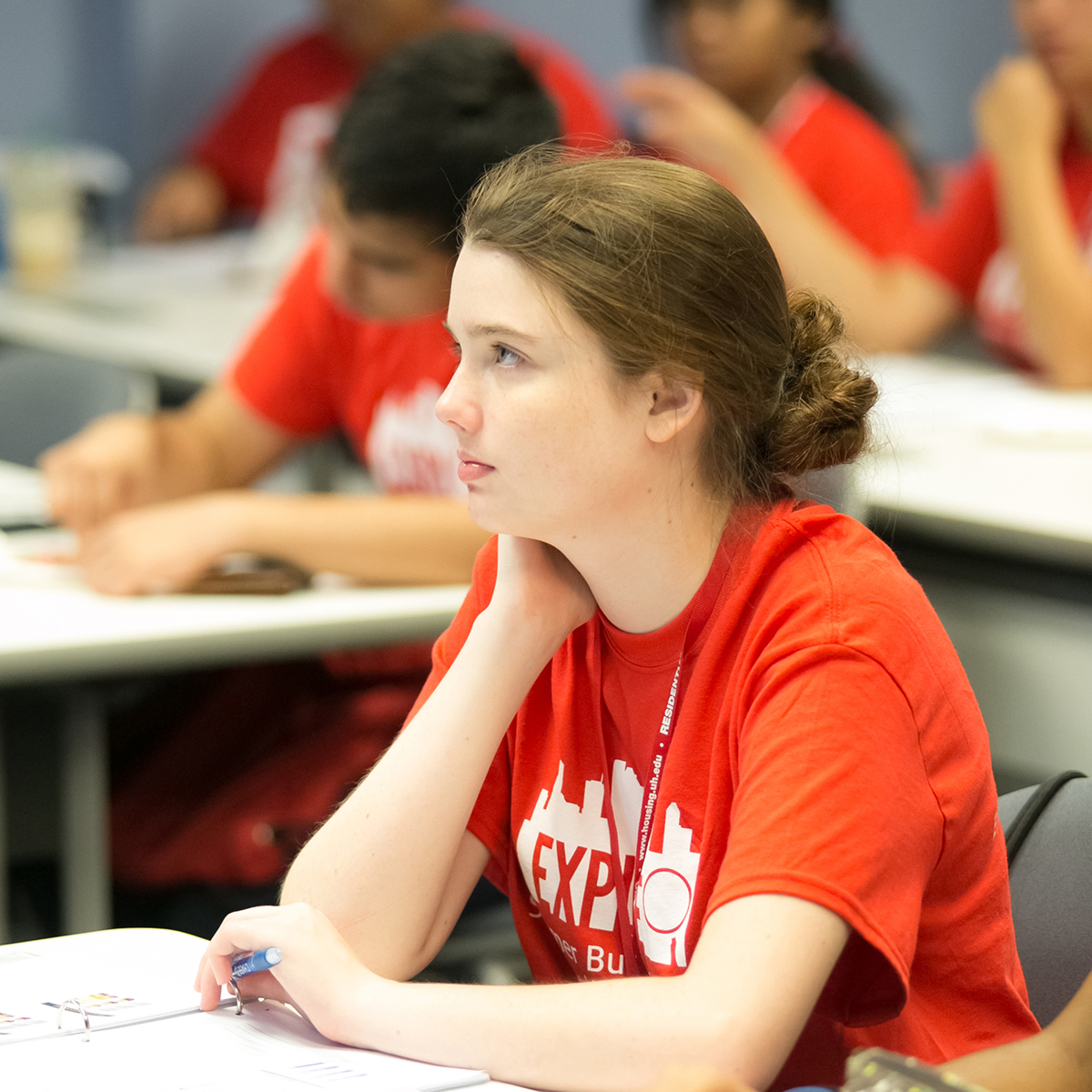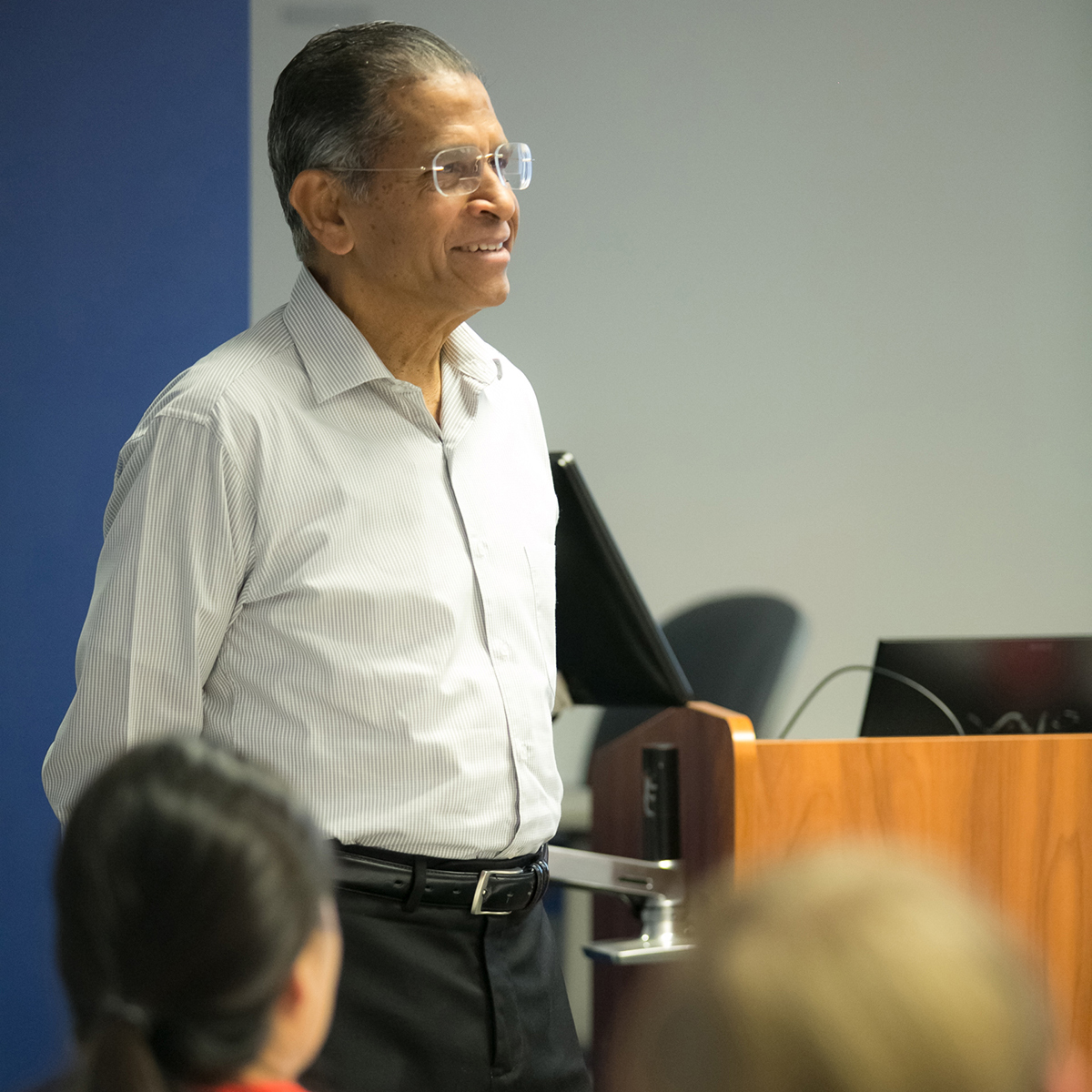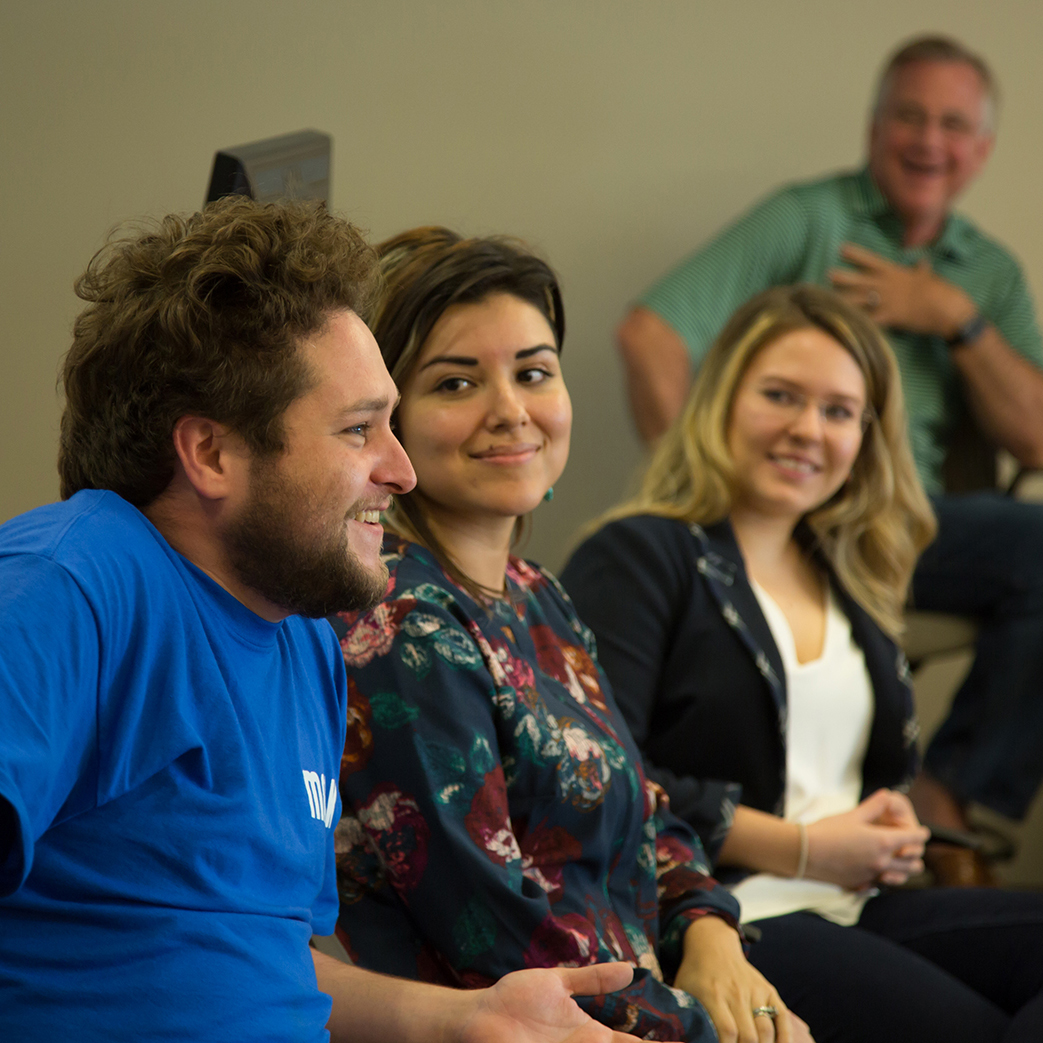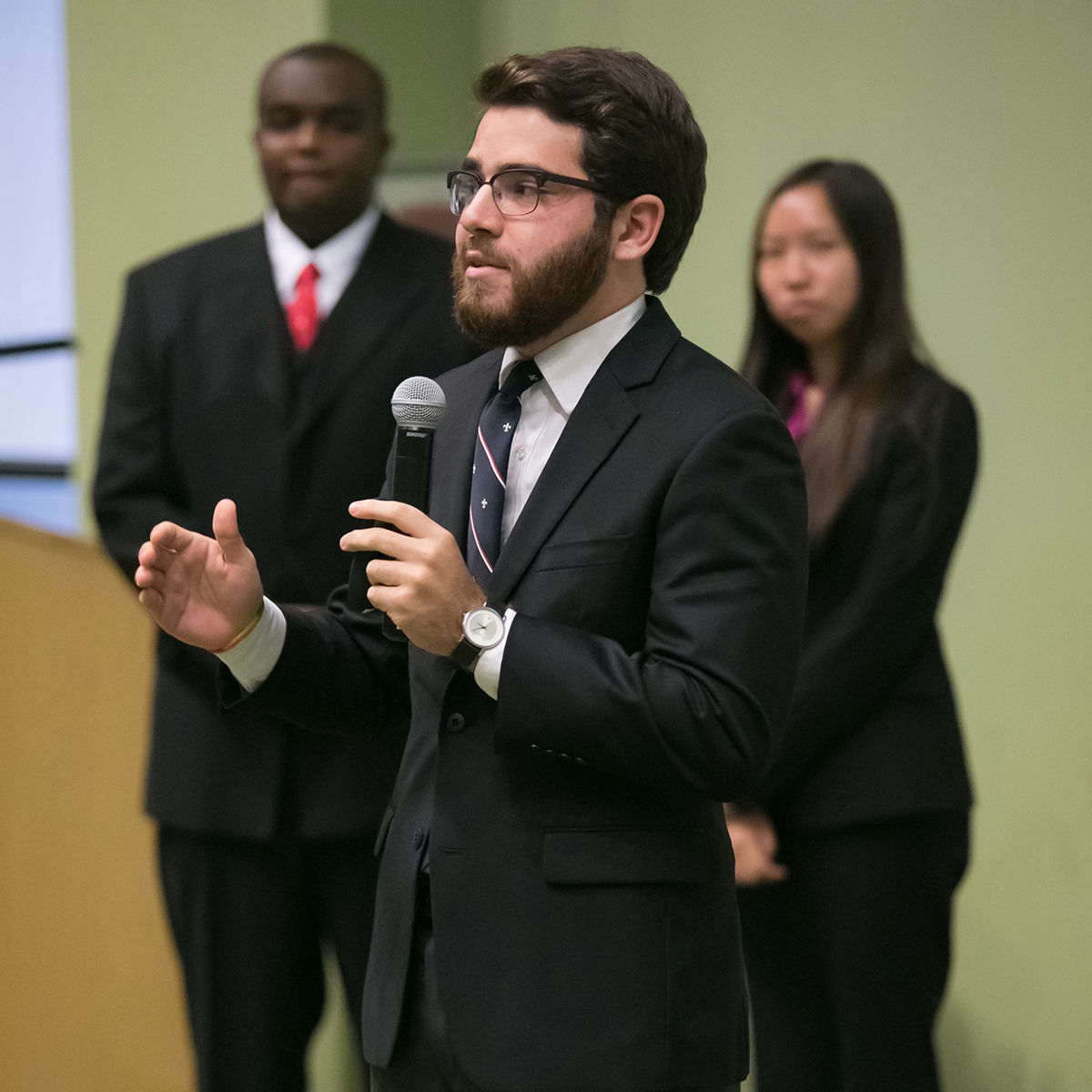 We try to give participants a college experience and chance to explore industries so they can make more informed decisions.
JOYCE WILLIAMS,
PROGRAM DIRECTOR
LEARN MORE: Bauer's EXPLORE Summer Institutes →
Training Ground
EXPLORE Summer Institutes Introduce Top High School Students to Business World
Only a few years ago, staff in Bauer College's Office of Undergraduate Business Programs launched an initiative to provide a life-changing experience for high school students.
The idea was simple — bring top students from across the country to campus for residential summer institutes focused on some of the college's leading programs. But, it took the dedication and collaboration of Bauer faculty, staff, students and partners to make it happen.
In 2013, the college launched EXPLORE Summer Institutes for high school students, with around 100 or so applicants. A series of three week-long programs focusing on entrepreneur-ship, sales, and energy and sustainability, EXPLORE wrapped up its fourth summer installment this year. And by all accounts, the immersive camps, which allow students to live in residence halls, attend classes, solve business problems, and visit real-life industry situations, have been a remarkable success.
Interest in this competitive program, offered free to rising 10th, 11th and 12th graders, has spread well beyond the region. Consider the numbers:
For 2013, 76 participants were chosen from among 105 applicants from Texas, Mississippi and Pennsylvania. For 2014, 541 students from 18 states plus Puerto Rico and China competed for 94 slots. For 2016, 92 participants were chosen from a pool of 717 candidates from as far away as Massachusetts and California.
So how do the institutes work?
The institutes begin with an overall orientation session for participants and parents. Undergraduate Business Programs Program Director Joyce Williams, who lives on campus with the participants for all three weeks, starts off by announcing: "The goal of our institute is to explain the various industries that can be available to them if they pursue a business degree."
Participants experience team exercises and presentations, field trips and opportunities to meet UH students (which may include previous EXPLORE participants), Bauer alumni and Houston business leaders.
Led by Wolff Center for Entrepreneurship Director of Mentoring Programs Dave Cook, the entrepreneurship cohort, for example, might start with lunch at BB's Cafe (a Cajun restaurant started by Bauer alumnus Brooks Bassler), tour a potato processing plant and visit a couple of business incubators.
"The students get to see other people who have that entrepreneurship spirit," Williams says. "And what they are doing and how sometimes a business is started with two chairs and a desk."
"From the student's point of view, it is an opportunity to really understand what it would be like to become an entrepreneur," says Cook, who has taught in the EXPLORE program since its inception and looks forward to it every summer. "It also gives each student the opportunity to be part of a four- or five-person team and contribute to developing an idea, doing research, understanding financials, being part of a business-plan competition and creating presentations in front of their friends, family and stakeholders.
"And that's just the entrepreneurship group.
The sales students must come up with their own sales-marketing plans. Site visits included Verizon and Mattress Firm. The Energy & Sustainability group, led by Professors Radha Radhakrishnan and Arunachalam Narayanan, study and evaluate various traditional oil and gas alternative energy sources. Off campus, they visit energy companies like Targa Resources, and even venture down to Galveston to tour an oil rig-turned-museum.
"It helps the participants to hear from people working in the industry about what they do, how they got there and what they enjoy about their jobs," Radhakrishnan says. "This should certainly provide food for thought as they think about different careers.
"While Bauer leaders would be delighted if the institutes inspire students to return to seek a degree at Bauer, that's really not the point. "This camp will remain a positive that everyone at Bauer College believes is a value to society in general and these kids in particular," says Cook.