Students
SERVICE ABROAD
Undergraduate students take corporate project beyond classroom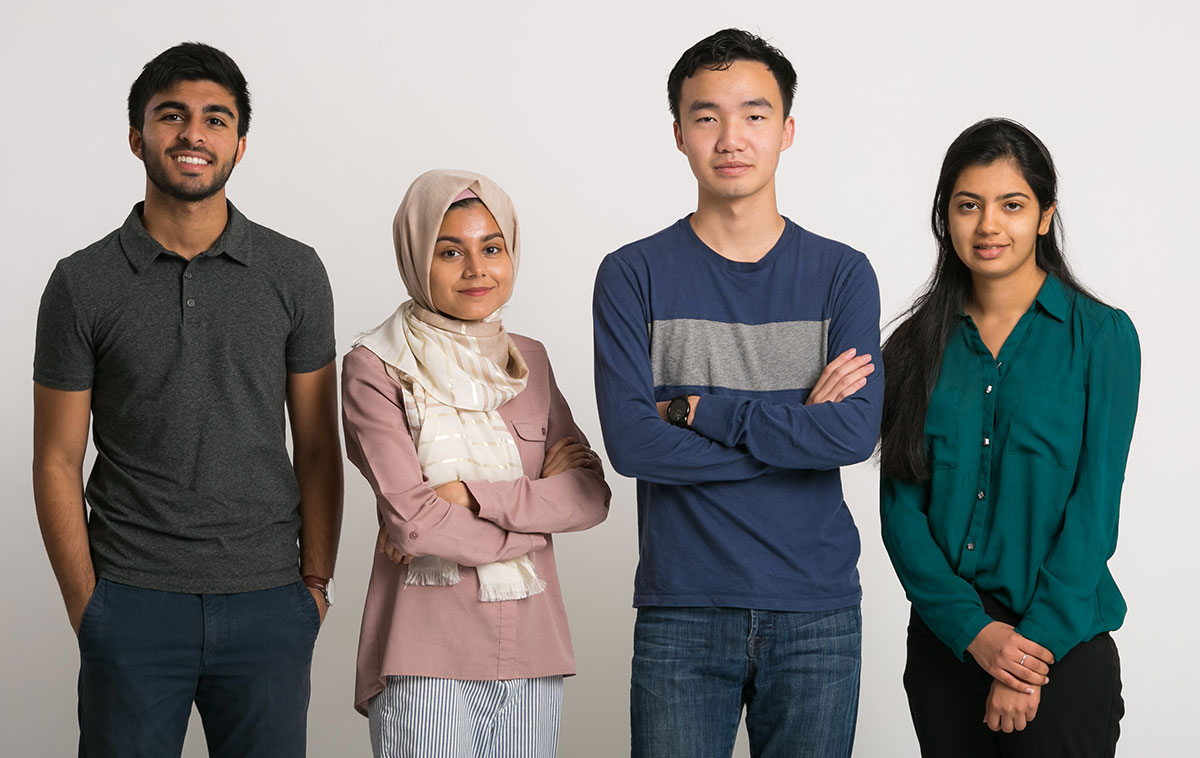 FROM LEFT TO RIGHT, EBRAHIM IYOOB , MEHREEN ARSHAD, PHIL NINH AND SHAISTA ALI
I started seeing that we came here for one problem, but we saw a thousand more that we wanted to solve. That was something that really amazed me.
PHIL NINH, SUPPLY CHAIN MANAGEMENT JUNIOR
LEARN MORE: Bauer's GENB 3302 course →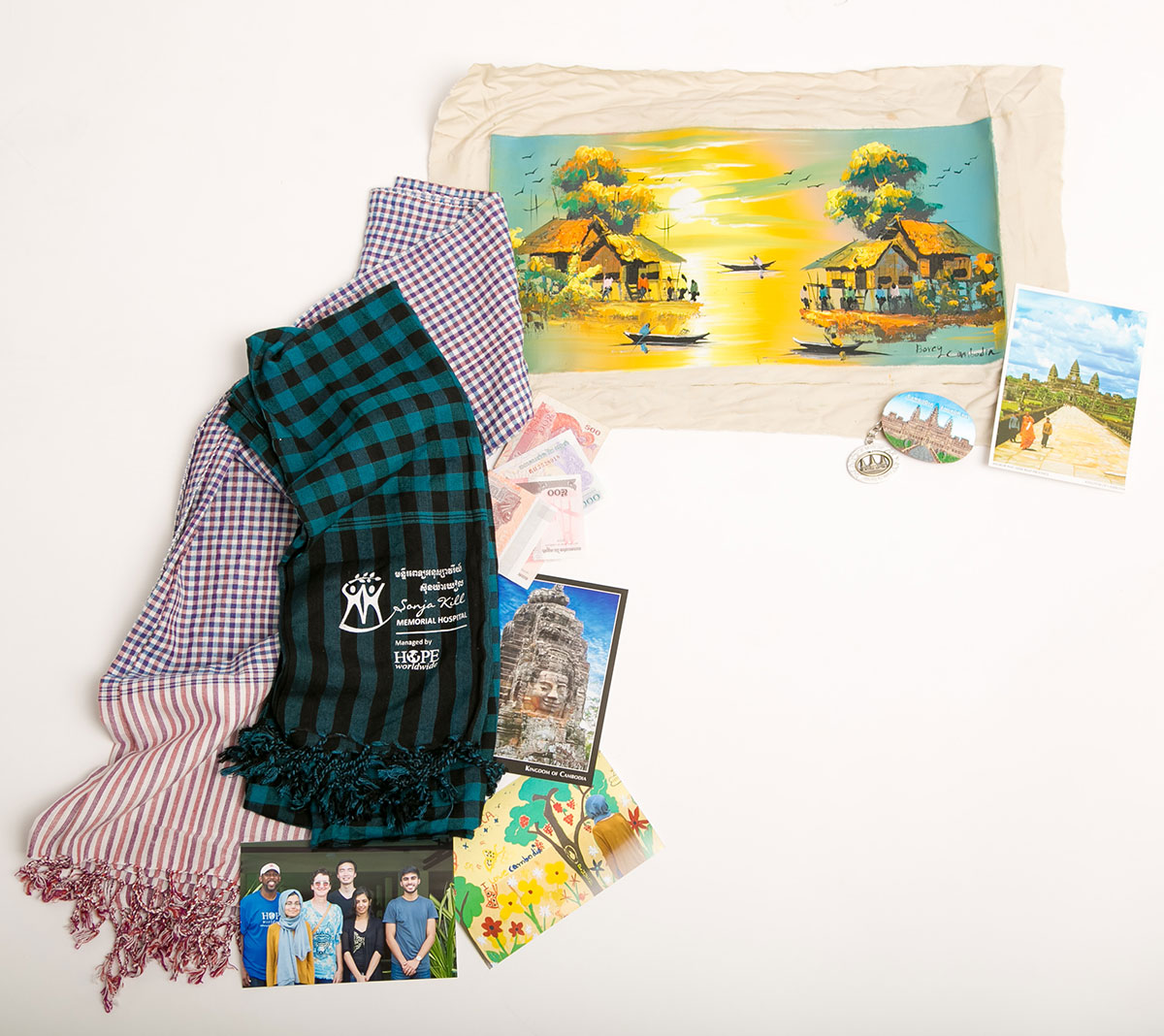 Undergraduate students Mehreen Arshad, Shaista Ali, Phil Ninh and Ebrahim Iyoob didn't know a class project would lead them to work together to bring medical aid to residents of one of the world's poorest nations.
They initially partnered to complete a team assignment in Bauer College's GENB 3302 course, which gives students the opportunity to make an impact by completing a corporate research project for a partnering company.
Tasked with a logistics research project to help Sonja Kill Memorial Hospital in Cambodia develop a plan for shipping medical supplies from Houston, the students applied their business acumen to create a proposal, which they presented at the end of the semester to their faculty sponsor, former UH social work professor Larry Hill.
But that wasn't enough for the group, who wanted to see if their plan would actually work. Once the course finished, the four students decided to continue developing the project.
"We were no longer doing this for a general business course," Ninh said. "We were doing it because we wanted to see our plan through and help in a really good way."
After learning that the cost of shipping to Cambodia would be greater than the total cost of the medical supplies, the team decided to transport the supplies themselves. With Hill's help, support from Bauer's assistant dean for career services Jamie Belinne, and Medical Bridges, a non-profit medical supply company, they spent the next year fundraising over $6,000, which covered the medical supply cost, and monetary donation to the hospital. This summer, they set off to Cambodia with the medical supplies in tow as their luggage.
As soon as the group arrived in the small town of Kampot, they hit the ground running. They delivered the medical supplies and spent the next few days touring the hospital and interviewing staff.
"We talked to the individuals who are in charge of the supply chain in the operations warehouse about getting their supplies and how we could possibly make it more efficient," Iyoob said.
The team then created three proposals, which they presented to the hospital CEO. They also brainstormed ways to help the hospital solve other challenges, such as the lack of English-speaking staff. Two team members even donated blood after hearing of the shortage in Cambodia.
"I started seeing that we came here for one problem, but we saw a thousand more that we wanted to solve," Ninh said. "That was something that really amazed me."
The four students recount the trip as a transformative experience and say it confirmed their desire to use their careers to give back.
"I think that Muhammad Ali said it best: 'Service is the rent that you pay for your space here on earth,'" Arshad said. "Regardless of what your skills or passions are, you can use what you have to give back. Plus, you should. I think we have that responsibility to give back from what we can and to make the future better."
After graduation, all four students plan to continue developing the project, which has already led to the creation of a student organization, Cambodian Coogs, and has been approved as a Bauer study abroad credit.
"I want to thank Jamie Belinne and Dr. Hill for the opportunity that they gave us to be involved in such an amazing project, allowing us to help other people and actually visit another country and see another culture," Ali said.
"I don't think that we would have actually started this project without Bauer," Ninh added. "Without that logistics project, without that first step in the door, we wouldn't have been able to do it."