Community
A Look Inside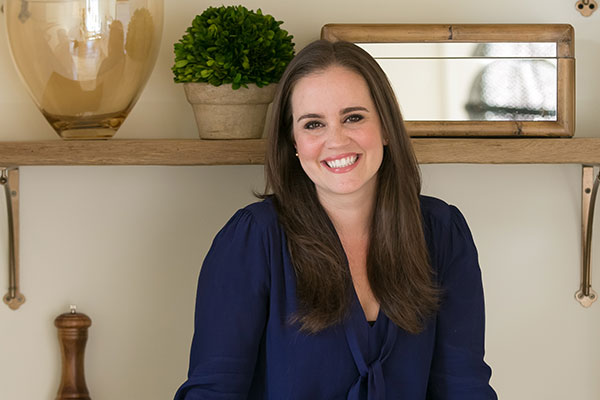 BAUER MBA ALUMNA MARIE FLANIGAN'S PERSONAL SIGNATURE OF REFINED ELEGANCE AND INNOVATIVE SIMPLICITY, COUPLED WITH HER TRADEMARK STYLE OF SOPHISTICATED USE OF TEXTURE, COLOR AND LIGHT, HAS LED HER TO BE FEATURED BY ARCHITECTURAL DIGEST, SOUTHERN LIVING, DÉCOR AND OTHERS.
Bauer MBA Alumna Leads Luxury Interior Design Firm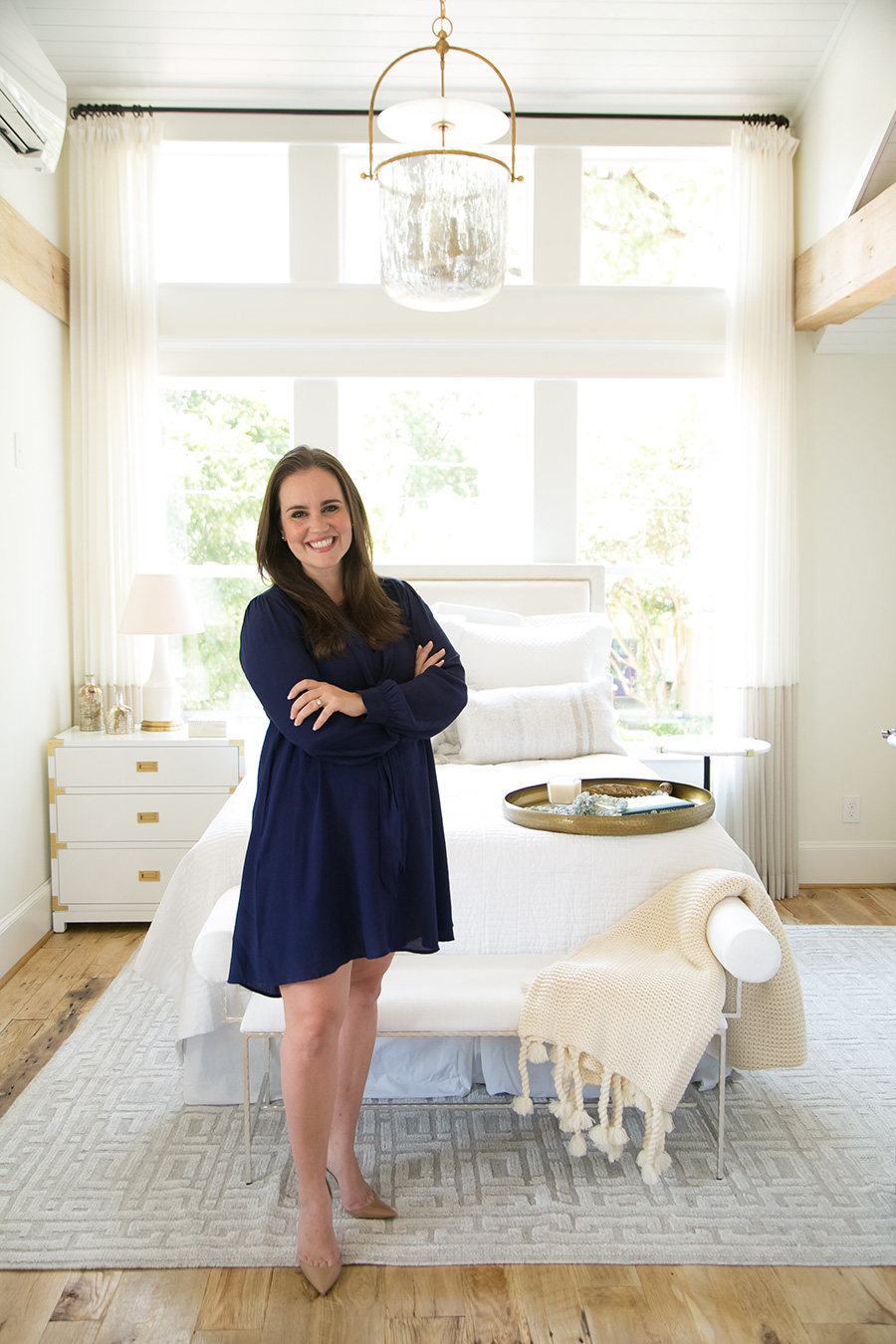 One of my Bauer professors said, 'Whatever you are doing be part of the conversation.' That really resonated with me.
Marie Flanigan
(MBA '10)
When the economy slowed in 2008, Marie Flanigan wasn't quite sure where life would take her.
She'd been working for a small interior design firm, making the most of an undergraduate degree in environmental design and architecture, but she thought maybe the recession was guiding her to do something different.
"I had fallen in love with small business," Flanigan said. "I was just trying to figure out life, really, so when work slowed down for me, I found Bauer College and the MBA program they offered at night."
There, she absorbed invaluable business knowledge and techniques that she applied to start her own firm when she graduated in 2010. One course, led by Bauer lecturer and Pierpoint Communications president Phil Morabito, proved especially helpful.
"I absolutely loved that class," she said. "Every class was spent listening to speakers who were the best in their areas in the city – the best event planner, the best direct mail person, the best social media adviser. I could not take enough notes."
Over the last seven years, Flanigan herself has become one of the city's best, too. As principal and owner of Marie Flanigan Interiors, she leads a team of professionals that handles projects throughout Texas and the United States. The firm has earned a bevy of awards and recognition, including being named High Point Market Style Spotter and Houston Design Center Leader in Design, along with features in Traditional Home Magazine's "Rising Star of Design" and Modern Luxury' "Best of Design" and PaperCity's Design Award.
And, this summer, she was a featured designer on HGTV's Brother vs. Brother, where hosts Drew and Jonathan Scott work with design teams to buy, renovate and sell a home in each episode, competing to make the most profit.
"We've had so many great opportunities come our way," Flanigan said. "Part of that is people recognizing our work, but it's also us making an effort to put our work forward. One of my professors at Bauer said, 'whatever you're doing, be part of the conversation.' that really resonated with me, and that's something we're trying to do at MFI on a daily basis."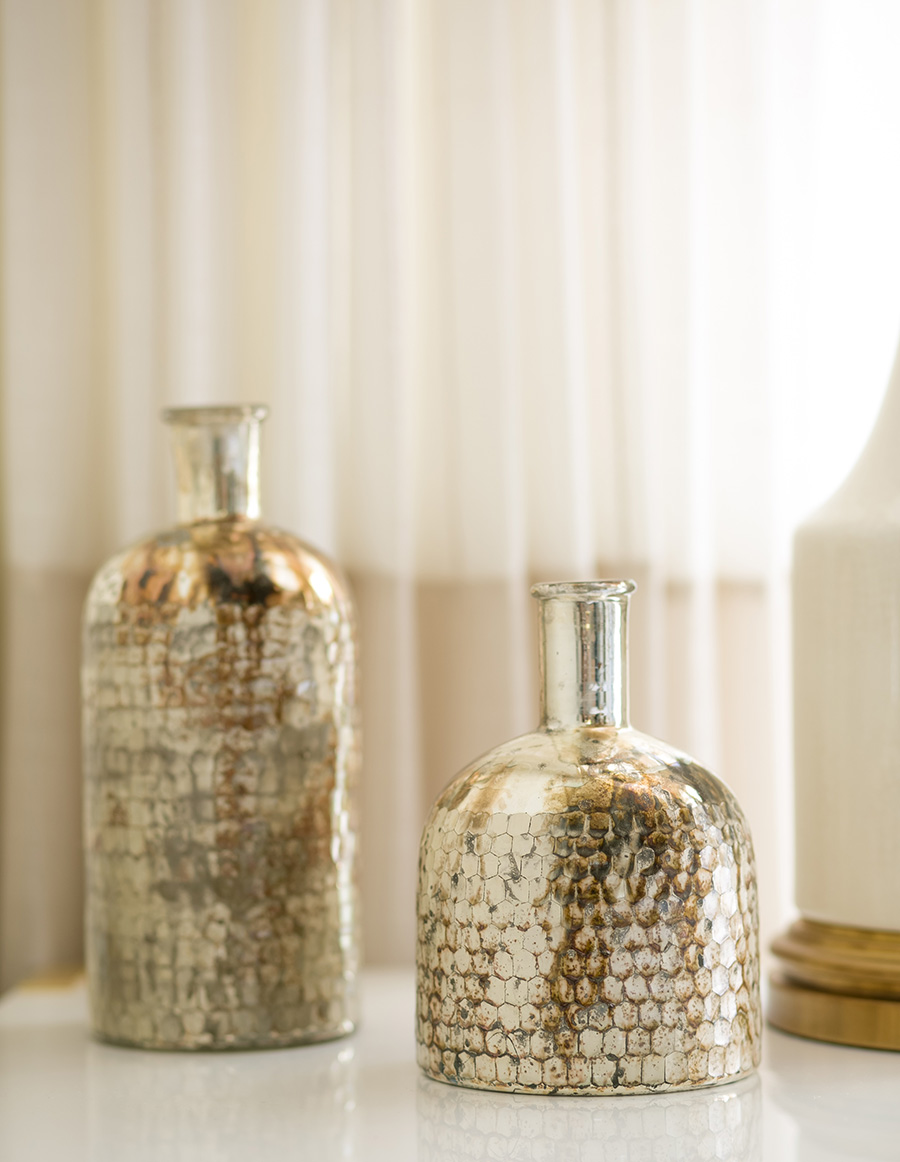 The firm specializes in high-end residential and commercial buildouts, with special focus on custom furnishings, antiques, textiles and fine art.
"My calendar looks different every single day," Flanigan said. "It ranges from sitting in a design meeting or being on-site with contractors and architects working through the details of a construction project to working with a photographer capturing images of a home we recently completed."
That sense of excitement extends to Flanigan's team, who she credits for helping the business to succeed. "I've surrounded myself with really amazing players," she said. "I believe in getting down in the trenches. Running an interior design business is an interesting mix of knowing every single detail of a project and trusting your team enough to back off and let them do their jobs."
Together, the team sees their role in interior design as serving a greater need, Flanigan said.
"I love spending my days working so closely with people and helping families with their homes," she added. "A huge contributor to our success was discovering a need in the market and finding ways to meet that need really well. We listen to people and find ways to serve them. It's all about customer service."
Flanigan developed a knack for service at an early age, when she also became interested in art, something her parents noticed and nurtured.
"I was really lucky to have parents who paid attention to who my siblings and I were as individuals, asking us about our interests and passions," she said. "One Saturday a month, my dad would take me to the local art gallery. We'd get our cream soda and walk around, talking about the different paintings."
Those early discussions on art ultimately led Flanigan to study architecture as an undergraduate before transitioning to interior design and now, business ownership.
"I believe the combination of my MBA, background in architecture and years of experience in interiors strengthens and supports the success of Marie Flanigan Interiors, and I hope to see that continue for many years to come," she said.