Faculty
Top Dogs
Bauer Professor Volunteers with Local Therapy
Animal Organization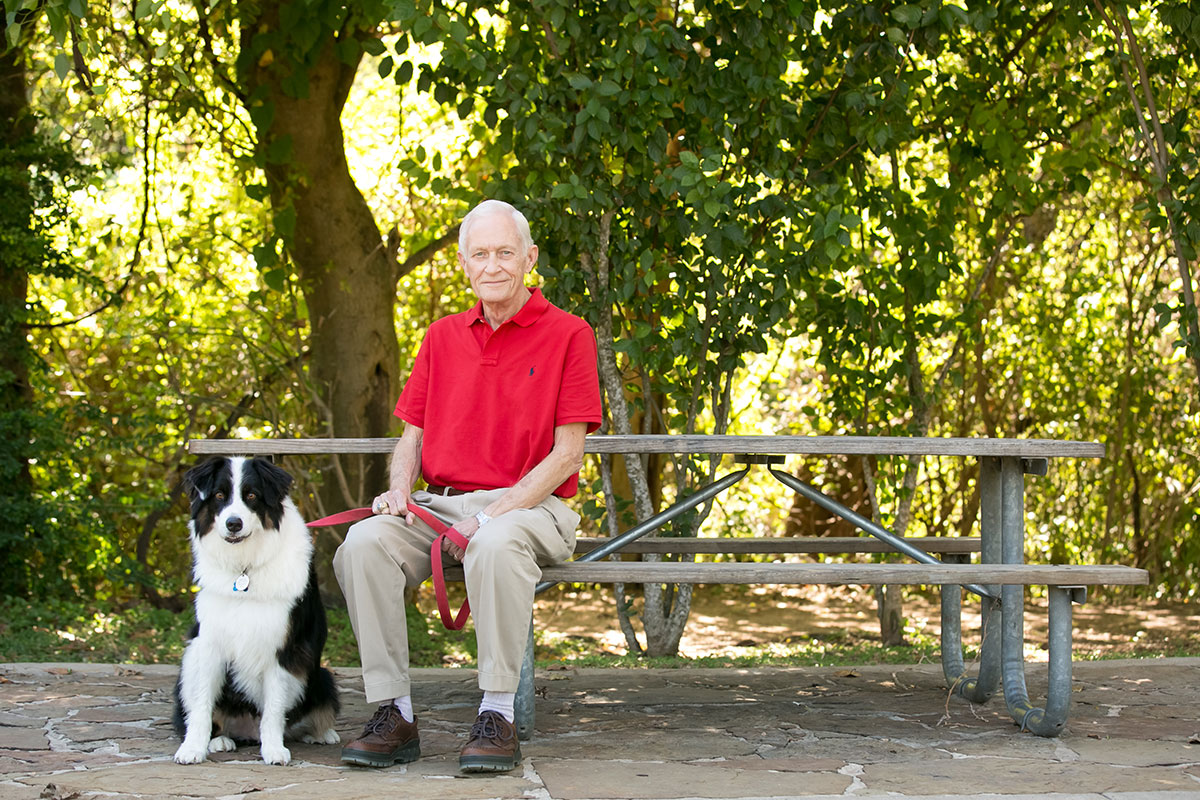 PROFESSOR EVERETTE GARDNER HAS VOLUNTEERED WITH CARING CRITTERS HOUSTON FOR 15 YEARS, MOST RECENTLY WITH HIS AUSTRALIAN SHEPHERD THERAPY DOG LUKE, WORKING WITH ALZHEIMER'S PATIENTS, TROUBLED YOUTH AND OTHERS.
One of the unspoken benefits of any college experience is the exposure it brings to new people and ideas.
Of course, that holds true at Bauer College, where complex theories may be delivered by faculty, but also random pieces of wisdom and personal history woven into the discourse. The stuff that doesn't show up in a class syllabus makes an impact nonetheless, and sometimes carries the most resonance for students about to enter the professional world.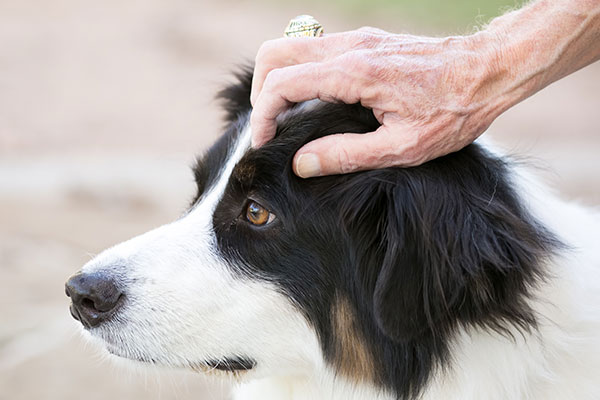 Such is the case for students of Everette Gardner, a Fellow and past president of the International Institute of Forecasters, a Vietnam veteran, and a consultant to industry, and the man who shows up regularly as a volunteer to help connect hospital, nursing home and psych ward patients with a silky-haired, super-smart Australian Shepherd therapy dog named Luke.
The faculty director of the Bauer Business Honors Program and decision and information sciences professor has been a volunteer with Caring Critters Houston for 15 years. The non-profit organization sends animal emissaries out into the Houston region, and Gardner and Luke are part of a team trained to work with patients who have Alzheimer's, young people who've gotten involved with crimes and others.
Students clearly enjoy hearing about, and occasionally running into, Luke — "His dog is super fluffy and cute!!" exulted one student after sharing that Gardner is one of the best professors she's ever had.
But operations management is what brought Gardner to Bauer.
He first encountered the field while serving in the U.S. Navy, and retired after 20 years as Commander, Supply Corps. Gardner found he enjoyed teaching and research while a Ph.D. student at the University of North Carolina, Chapel Hill. At the University of Houston, his forecasting and operations management skills have been utilized by corporations such as Exxon, Shell and Frito-Lay.
Publications include more than 50 research articles in leading journals, along with four books (either as author or co-author). In 2006, one of Gardner's articles was ranked as the third most influential in forecasting published over the last 25 years. His expertise involves exponential smoothing, a family of models that filters noise from data to better identify patterns such as trend and seasonality.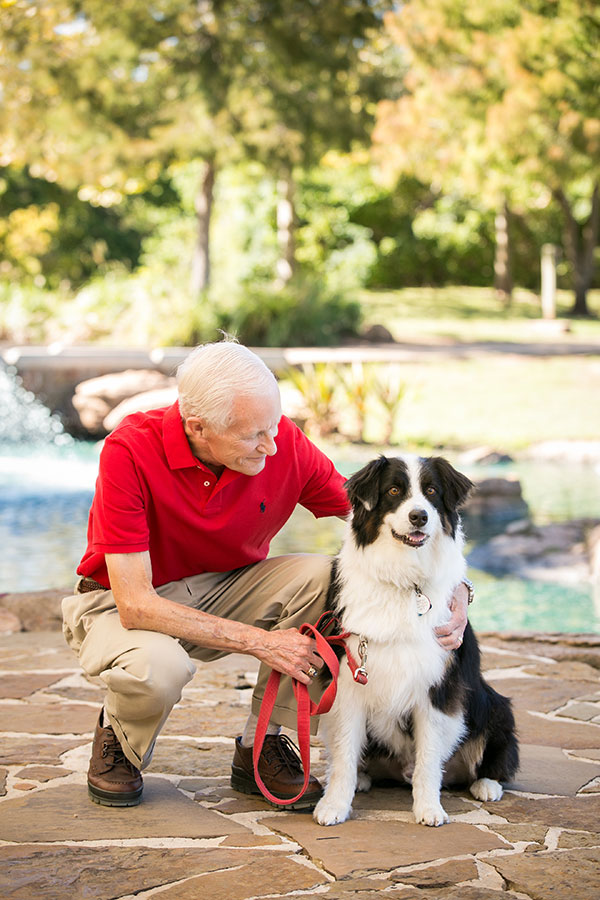 Next year, under his direction, the Bauer Business Honors Program curriculum for freshmen will add a service component. Gardner hopes some students will choose to serve organizations that have taken on the task of finding homes for animals displaced by Hurricane Harvey.
He also hopes students find a cause they enjoy serving so much it seems like fun, not work.
That's how Gardner characterizes his work with Caring Critters Houston.
"Therapy dogs are born, they're not made," Gardner says. "Every animal is different in terms of personalities, how they interact with patients and disabled people."
While each of the approximately 200 animals (mostly dogs) must pass temperament training exercises before being sent as part of a team to 28 facilities in the Houston area, an essential component of suitability is something that can't be taught, he explains.
Gardner's dog Luke has made 65 visits. Luke's uncle, Milo, made more than 100 before retiring, Gardner says. "It's a fun thing to do. It's a chance to spend quality time with your dog."
Visits often result in a sweet exchange between patient and pet, but not always.
An unstable individual grabbed at Milo's hair and held on for several minutes before the dog was relinquished, Gardner recalls. Milo waited it out with patience, an exceptional, but characteristic, performance of grace under pressure.
"The dog has to be calm, above all else," Gardner notes. "They can't get flustered when things go wrong."
Gardner seems not entirely comfortable with attention thrown his direction, and is quick to deflect praise. But surely Milo's unruffled behavior must be something Gardner modeled in the military, where he was awarded the Meritorious Service Medal three times, among several other distinguished commendations.
Delving into the military history of his extended family is another favorite hobby. Relatives have served in every U.S. conflict, and Gardner is on the board of the Confederate Memorial Hall Museum in New Orleans as well as a member of the Sons of Confederate Veterans, the Sons of the American Revolution and the Vietnam Veterans of America.
He happily admits to being an avid Houston Astros fan who watches, attends or listens to just about every game. Gardner also enjoys competitive pistol shooting and growing tomatoes when Houston weather cooperates, which is not all that often.
His students learn about operations management and how to write clearly through case study analysis. But they also learn about how a cool, collected dog can be just the thing to break through barriers of communication that sometimes get in the way of success, and about how service to others can be fulfilling.