Programs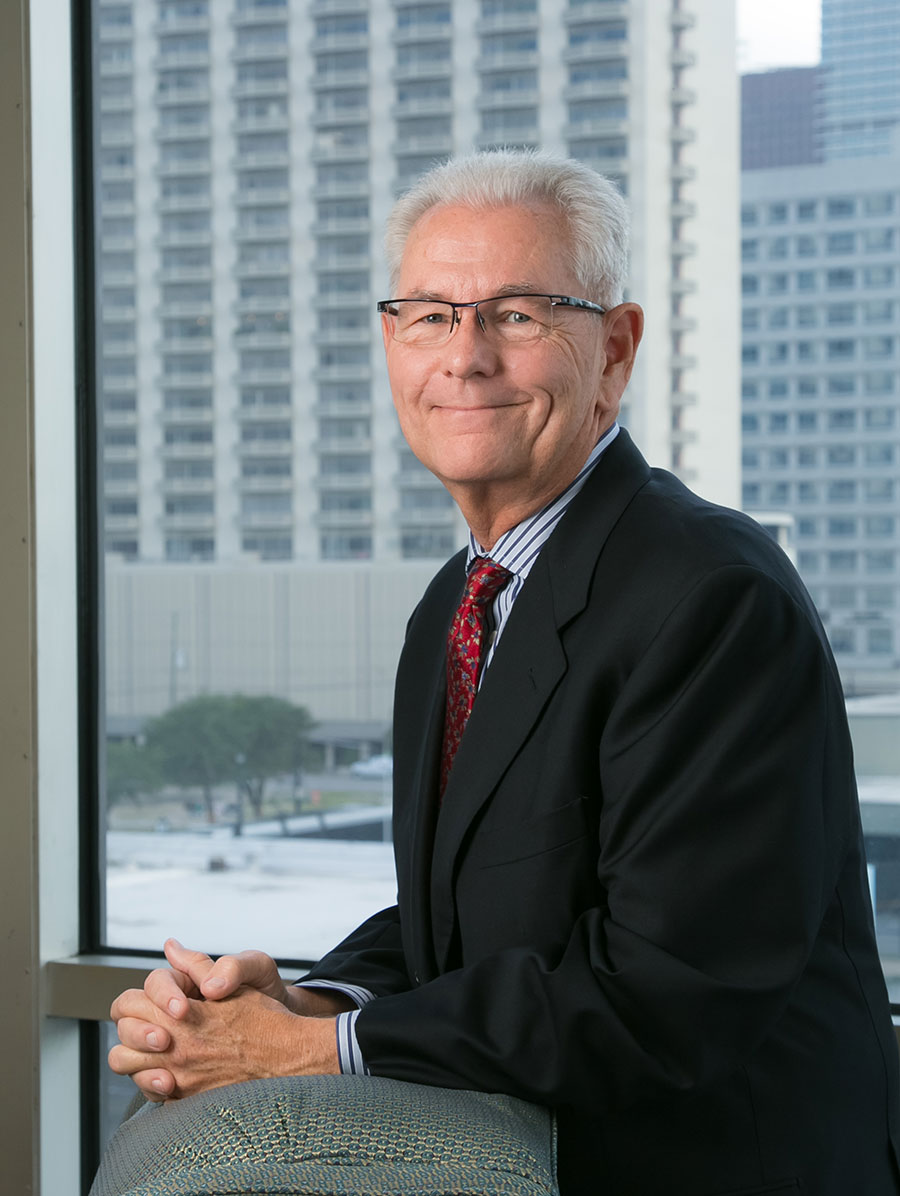 UH SBDC EXECUTIVE DIRECTOR DR. STEVEN LAWRENCE BRINGS MORE THAN 35 YEARS OF EXPERIENCE CREATING, RESTRUCTURING, LEADING, MANAGING AND IMPROVING ORGANIZATIONS TO HIS NEW ROLE.
LEARN MORE: University of Houston Small Business Development Center →
We help small business owners with all the things they need from A to Z.
Dr. Steven Lawrence, Executive Director,
UH Small Development Business Center
Innovating Small Business
New UH Small Business Development Center Leader Shares Vision
This fall, a new leader took the helm of one of the area's largest support networks for small businesses. As executive director of the University of Houston Small Business Development Center, Dr. Steven Lawrence will lead an organization that serves 32 counties in Southeast Texas through 15 business advising and training centers.
Lawrence has a rich career history that includes creating, restructuring, leading, managing and improving organizations for more than 35 years. He was a senior executive for Pepsico and Dell for 20 years, living and working overseas for much of that time. He decided to pursue a childhood dream of owning his own business, founding and operating a wine import business based in Austin that drew on his deep ties to Europe.
After a decade as an entrepreneur, Lawrence earned masters and doctorate degrees in public health from the University of Texas School of Public Health at the University of Texas Health Science Center in Houston. Since then, he has held leadership roles in the public health, academic and non-profit sectors, most recently as executive director of ChildBuilders.
Q: Can you off a sense of how your professional background comes together to benefit SBDC?
A: Working with large corporations overseas gave me the opportunity to experience a lot of different languages and a lot of different business environments — that gives you a unique perspective on leading.
When I decided to move back from Brazil, I took the opportunity to follow the dream of owning my own business. I went from having 10,000 employees, to sitting on the floor putting my own desk together. I know what it means to do everything yourself, so I can understand the needs of a small business and what that experience means.
My academic background also plays a role in preparing me for SBDC leadership in that it gives me the ability to communicate with, and understand, the perspective of those in higher education.
Q: The Houston area has a strong reputation as being a great place for small business. What are some of the factors that have contributed to that success?
A: There are three things that really contribute to making the Houston area a center for small business — the huge oil and gas industry and largest port on the Gulf Coast, having a giant, world-famous medical center, and having one of the fastest growing populations. And, that population includes a large number of immigrants, many of whom start their own small businesses. When you put that all together, each industry creates hundreds, if not thousands, of spinoff businesses, and a huge population needs supportive consumer businesses on a very large scale.
Q: The UH SBDC Network serves 32 counties in Southeast Texas through 15 business advising and training centers. What are some of the specific ways it aids businesses?
A: We help potential small business owners from the idea phase to getting their business up and running. That includes all of the things they need to do to go from A to Z in owning a business — getting applications filed, naming the business, obtaining financing, marketing, and in the end, getting their product or service to the consumer. Through workshops and seminars, online content, networking opportunities and hands-on advising, we're able to really meet every need that is out there.
Q: Are there significant changes or shifts in focus you'd like to implement? What is your vision for SBDC?
A: The Small Business Development Center has a long and well-respected history in the community representing Bauer College and the University of Houston. The challenge for me is to expand our services to businesses and business segments we don't currently serve and to look for ways to further enhance our support in the business communities where we are located. There are many new small business development opportunities in technology and health care. I'm going to be looking for ways to interact more with the UH Innovation Center and ways SBDC can better utilize the students and other resources Bauer offers.