Community
Local Love
Bauer Alumna Works with Community Crowdfunding Company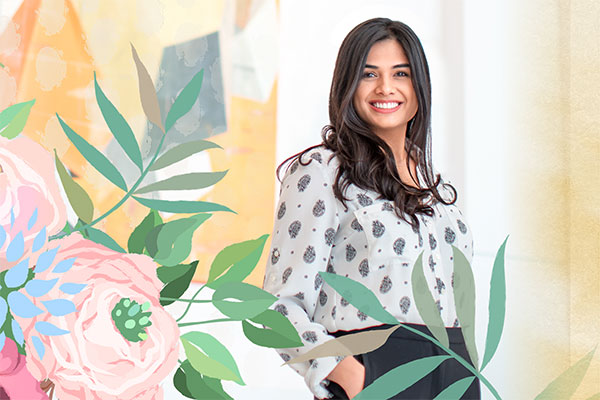 For most of her 26 years, even before she discovered the term for it, Rani Ramchandani (BBA '14) has been on a path of "continuous improvement."
It started, perhaps, with her parents. When she was 7, they drove a white moving van from New Jersey to Houston. Her father, who was born in India, and her mother, who is from the Philippines, were "looking for more" — jobs, opportunities, quality of life.
When an elementary school teacher put her on to Roald Dahl's "Fantastic Mr. Fox," Ramchandani found that reading and learning could be an adventure, too. "I think Houston gave us more than we probably expected," Ramchandani says in retrospect. Her parents landed better jobs. She did well in school, had amazing teachers, made friends.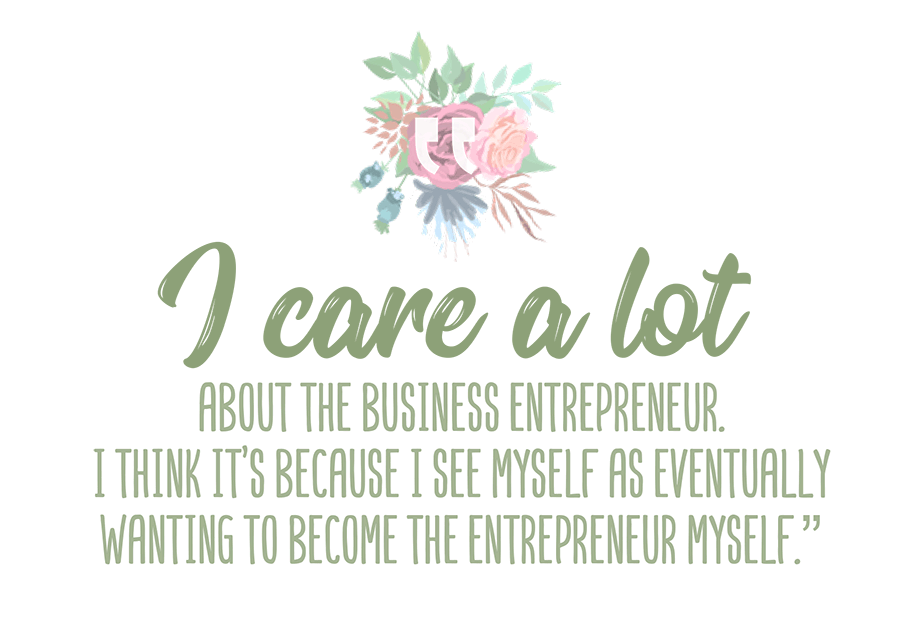 I care a lot ABOUT THE BUSINESS ENTREPRENEUR. I THINK IT'S BECAUSE I SEE MYSELF AS EVENTUALLY WANTING TO BECOME THE ENTREPRENEUR MYSELF.
Rani Ramchandani
(BBA '14)
When it came time for college, she considered several other Texas schools. Ultimately, she ended up at the University of Houston on a pre-med track. And that's where she encountered what may have been her first serious challenge: She didn't do well in calculus or organic chemistry and figured she needed to look for another major.
Business, perhaps? Well, yes — and no. "I knew after taking a few courses in accounting and finance that it was not for me." Supply chain management was another matter, however.
Her courses on quality and efficiency affected her profoundly. These weren't just abstract concepts. Supply chain, she soon realized, is like biology. That is to say, a business or a product is like a "living breathing organism." If you don't take care of it, if you don't improve it, if all the parts don't operate in unison, "it will eventually break down."
That philosophy soon worked its way into Ramchandani's campus life. She became active in the supply chain association APICS and the Student Government Association. When she ran for student-body vice president, "continuous improvement" became a campaign mantra. (She won.)
And in her final stretch at UH, she persuaded food service officials they needed to be responsive to the dietary practices of UH's diverse student population. (As a vegetarian who lived in the Quads, she was tired of seeing her money wasted on food she couldn't eat, and she felt that Muslim students needed halal meals.)
Today, Ramchandani is an operations associate at Houston-based NextSeed, a community-driven finance company where local businesses can raise capital online from the general public. A pioneer in the crowdfunding sphere, NextSeed was the first SEC-registered funding portal under the JOBS Act. (It closed the nation's first regulation crowdfunding offering in July 2016.)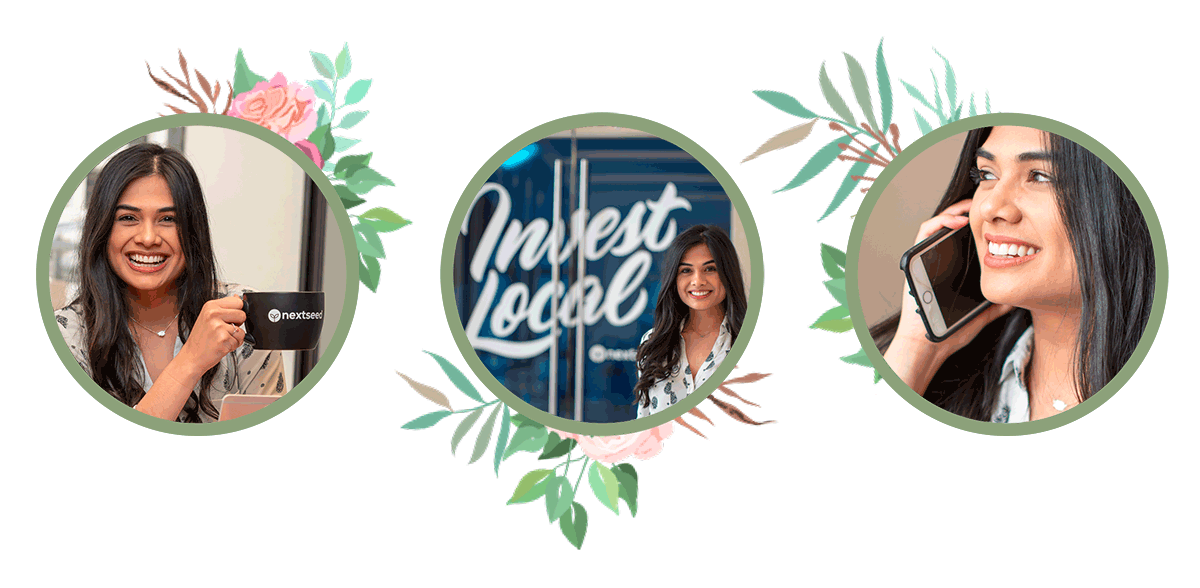 AS A BAUER STUDENT, RANI RAMCHANDANI FOUND THAT SUPPLY CHAIN MANAGEMENT FIT RIGHT INTO HER HOLISTIC PHILOSOPHY OF HEALTHY LIVING AND "CONTINUOUS IMPROVEMENT." NOW SHE'S APPLYING THOSE SAME IDEAS AT NEXTSEED, A COMMUNITY-DRIVEN CROWDSOURCING COMPANY.
At NextSeed, Ramchandani gets to use her considerable skills as a business leader, operations expert and community advocate, helping clients customize their start-up campaigns for maximum efficiency. She also creates new processes that "help deals get through our pipeline seamlessly." (Three campaigns she's particularly loved working on are Intero Ristorante in Austin, Fair Isle Brewing in Seattle and Pitch 25 beer park in Houston.)
Before NextSeed, Ramchandani worked in oil and gas, as a supply chain coordinator for a major oil and gas company. After two successful internships while attending Bauer, Ramchandani was offered a full-time position upon graduation. It was a stellar opportunity, until the bubble burst.
When the price of oil dropped, triggering a historic downturn, she found that her expertise in cost reduction was suddenly welcome, for a change. "It was great to be in supply chain because, finally, people were happy to listen us," she says, noting the irony. Ultimately, she didn't survive the cost-cutting measures herself. She was laid off in the fall of 2016, after nearly two years with the company.
It was jolting, but a severance package gave her time to figure out her next step. NextSeed — a platform that's raised funds for local businesses in food and beverage, hospitality and health and wellness — seems to be an excellent fit.
Working at an innovative crowdfunding company that caters to entrepreneurs, many with businesses that intrigue her personally, Ramchandani is in a position to soak up knowledge that will serve her well if she decides to found her own company.
"I care a lot about the business entrepreneur. I think it's because I see myself as eventually wanting to become the entrepreneur myself," she says. "I am learning so much about the process and the struggle, truly, of what it means to be a small business owner, whether it's Houston or Austin or Brooklyn or San Francisco."
These experiences will no doubt inform her journey of continuous improvement. The way she sees it, if she's not growing and evolving, what's the point?