Faculty
Making Time Matter
Bauer Researcher Explores Meaning, Mood & Mindfulness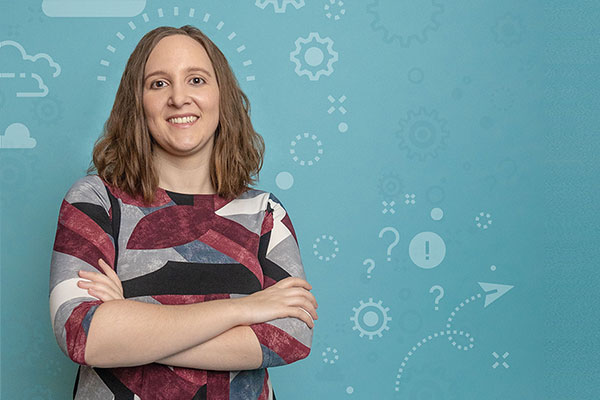 Happiness is a concept so ingrained in American culture that the nation's founders asserted its pursuit a basic right for U.S. citizens. For years, it's been a popular focus of academic research.
Meaning, on the other hand, is a relatively fuzzy construct that, until recently, didn't generate a lot of attention among consumer researchers.
It's the latter that most interests Melanie Rudd, an assistant professor of Marketing & Entrepreneurship at Bauer College. Rudd's recent study, "Making Time Matter," examines how people can attain a greater sense of meaning in life.
Her work is particularly relevant at a time when consumers are exposed to what can seem like limitless options for filling the hours of each day, and as marketing managers attempt to connect with millennials, a generation said to value authenticity and experience over all else.
"When you say I want a meaningful life, what you're really saying is I want meaningful time, because time is how you spend your life," says Rudd, who earned a Ph.D. in marketing from the Stanford Graduate School of Business and whose work has appeared in the Journal of Consumer Research, Journal of Marketing Research, Journal of Consumer Psychology, Psychological Science and the Journal of Experimental Social Psychology.
"We do have some control over how we spend our time, but often, we just get stuff thrown at us," Rudd says. "Events happen. So in addition to developing a framework for how to spend your time in more meaningful ways, we also wanted to look at whether there are ways to construe the time you're given to feel more meaningfulness, so that on a momentary level, on a day-to-day level and on a lifetime level, a person can really learn to view their time in meaningful terms."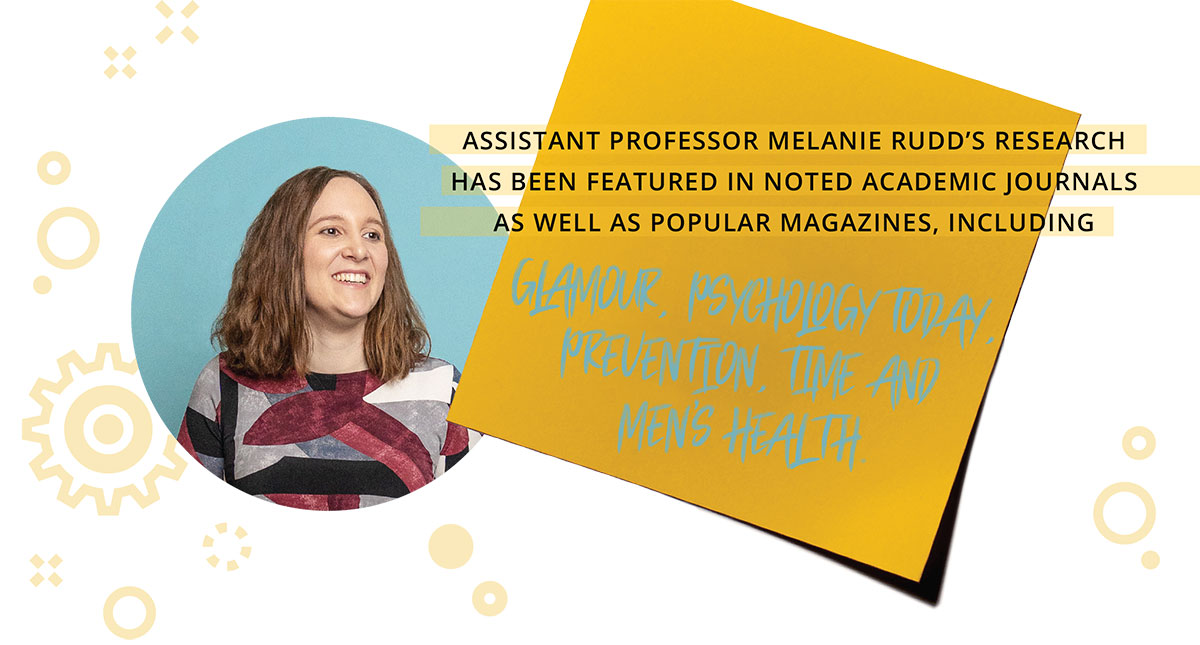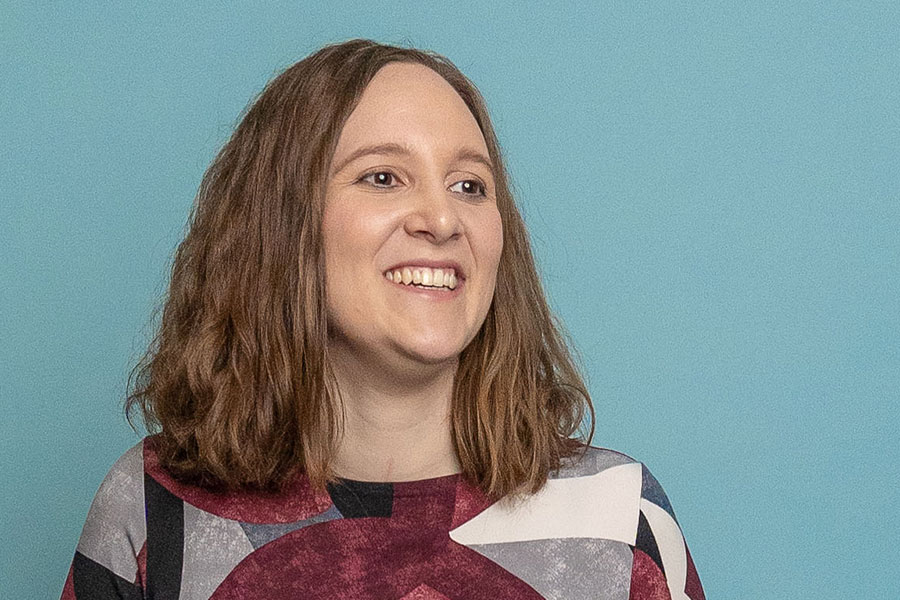 ASSISTANT PROFESSOR MELANIE RUDD'S RESEARCH HAS BEEN FEATURED IN NOTED ACADEMIC JOURNALS AS WELL AS POPULAR MAGAZINES, INCLUDING GLAMOUR, PSYCHOLOGY TODAY, PREVENTION, TIME AND MEN'S HEALTH.
Rudd's research holds insights for organizations that want to cultivate employee well-being, improve consumer connectivity or build a corporate brand that involves meaning.
Adopting meaning as motivation, as opposed to happiness, may imbue people with a sense of purpose, mattering and comprehension, Rudd's research suggests. In an earlier study, for instance, she found that experiencing awe, a way of experiencing meaning by connecting to the world, can enhance people's willingness to learn and/or create. An unpublished work in progress sheds light on how the way people view the feeling of busyness is more influential than the actual amount of time one has, especially in relation to willingness to volunteer, a way of experiencing meaning by connecting to others.
While what constitutes meaning can seem daunting, the concept, broken down into small changes in approach, can have a powerful impact, Rudd says.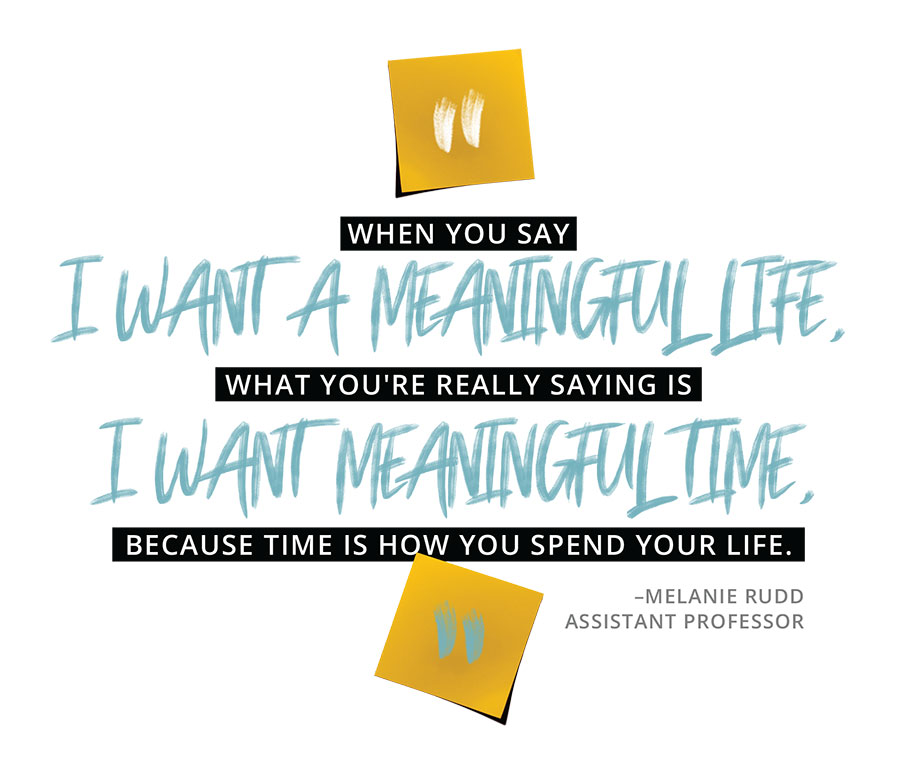 WHEN YOU SAY I WANT A MEANINGFUL LIFE, WHAT YOU'RE REALLY SAYING IS I WANT MEANINGFUL TIME, BECAUSE TIME IS HOW YOU SPEND YOUR LIFE.
MELANIE RUDD
ASSISTANT PROFESSOR
"When you hear someone saying, 'I'm just not doing anything meaningful at work,' maybe people aren't conscious of the legacy they are leaving behind, and there may be things we can add into the job structure or mission statement that help build a more meaningful career narrative," Rudd says. "Or, it may be that we can add an opportunity to volunteer and enhance meaning another way."
In addition to academic journals, Rudd's work has been cited in popular magazines such as Glamour, Psychology Today, Prevention, Time and Men's Health. She also shares some of the insights in the class she teaches, Applied Buyer Behavior, and hopes students find implications for their own overall well-being.
"It's important to remember that some of this research can to be used to improve your life, and not just influence whether you buy Coke or Pepsi, which in the grand scheme of things isn't nearly as important as whether you are happy and experiencing a sense of meaning," she says.
One example of how Rudd has benefitted from such an approach is deciding to take on the responsibility for caring for a special needs foster dog after Hurricane Harvey devastated the Houston area in late 2017.
Peppa, a black Labrador retriever, initially was paralyzed and unable to walk or go to the bathroom on her own and wasn't expected to improve. But, after a time, Peppa eventually flourished, Rudd says.
"She decided she wanted to try walking again and blossomed, and her personality came out, which is spunky and fun," she adds. "If I had sat back and asked, 'What makes me happy?' I would not have taken her in. But from a meaningfulness perspective, our lives have been so improved by having this foster dog."
Rudd says: "Had we not said yes to an opportunity that was really hard at first, we would have missed out on a life-changing experience. I think that putting more focus on meaningfulness has the potential to change a lot of people's thinking."