Community
Breaking the Mold
Work-Life Balance Critical for Bauer Alumna as Healthcare Administrator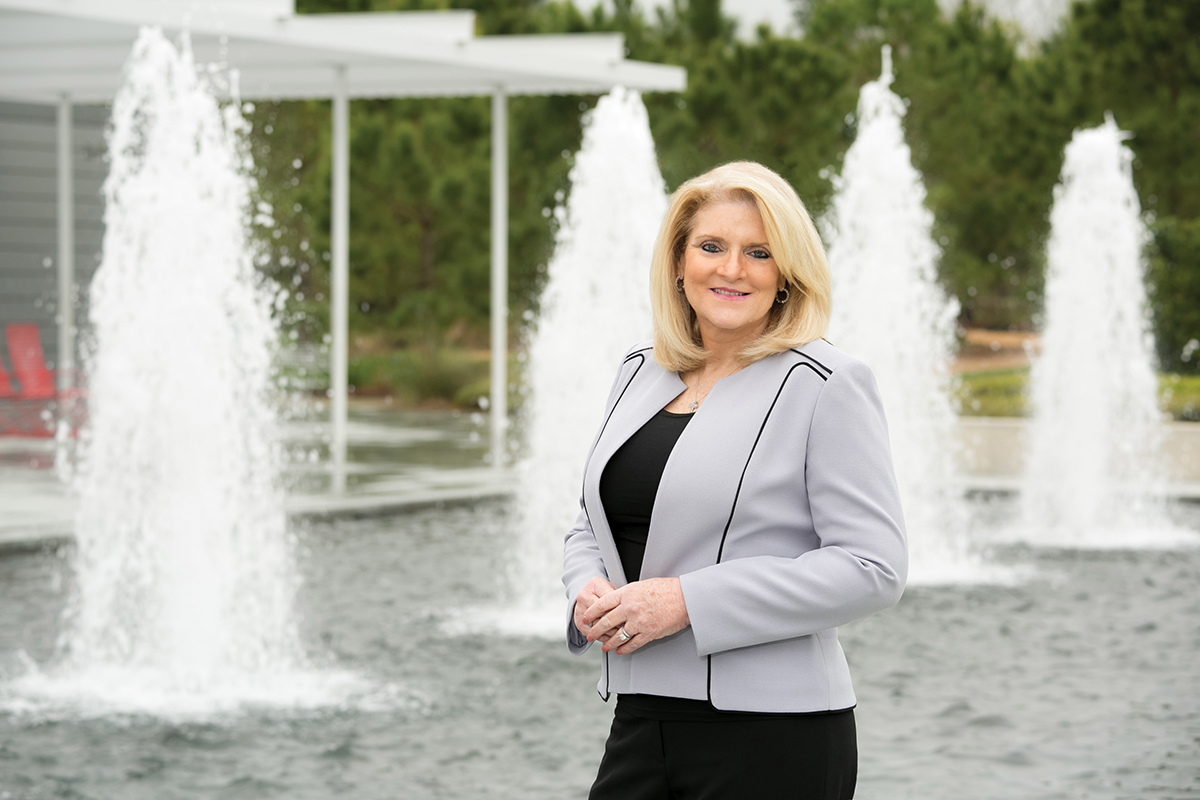 You have to know the work.
The leader who doesn't know how to do the job isn't as respected.
Peggy Pierce (BBA '81)
Even as a child, Peggy Pierce knew her life would be anything but predictable.
A New Orleans native, Pierce (BBA '81) found herself transplanted in Houston with a family move — one that would change her future.
"My dad's job brought us to Houston. It was a big change, because people from New Orleans "generally stay in New Orleans," she said. "I came to Houston, and I graduated high school and immediately went to the University of Houston."
She'd been accepted to other universities, but circumstances led her to UH, which proved to be the best decision, Pierce said.
"My mom had just been diagnosed with cancer. My parents had the ability to pay for tuition elsewhere, but I didn't want to add any financial stress," she recalled. "I thought UH was an excellent choice, and it was for me. I'm glad I made that choice because it led me to my career." She earned a bachelor of business administration in just three years at 20.
As a student at what was then the university's College of Business Administration (now Bauer College), Pierce started working as a secretary at a CPA firm. After graduation, Pierce continued working at the same CPA firm in the tax department.
While still working at the CPA firm, Pierce and her husband, Jay, started a family several years later, having their first daughter. In what Pierce describes as a careful balancing act, she not only excelled in her burgeoning accounting career but at raising their child – while her husband was often out of town due to his career as an airline pilot.
She spent a decade working in public accounting before looking for a new challenge, which led her to her current employer, Fondren Orthopedic Group L.L.P., which at the time was a relatively small group of orthopedic surgeons. She worked as the organization's CFO for a few years before being promoted to her current role as the head non-physician executive.
"Right before I took the job with Fondren, we had our second daughter," Pierce said. "It was crazy sometimes with a demanding job with lots of responsibilities and two small children, but we made it work. It was fun and it was stressful, but I think I was a good employee, and I managed things efficiently and kept progressing."
The company grew, too, with Pierce managing its expansion from the 14 original doctors at one location to one of the company's largest orthopedic groups with over 50 subspecialist orthopedic surgeons working out of approximately 20 locations.
With the assistance of Pierce's leadership, the group opened one of the of the nation's first partially owned by physicians specialty hospitals in 1995. Texas Orthopedic Hospital is located in the Houston Medical Center and provides care to thousands of patients each year.
"Although Fondren is a big company, we still treat our patients and employees like family and like the way we all want to be treated," Pierce said.
Pierce also developed her role as a thought leader in the industry, with her work being published frequently in orthopedic publications, including a lead article in the prestigious Journal of Bone and Joint Surgery.
As a working mother, Pierce said, it was important to be a visible presence in her children's lives.
"It was a careful balancing act. I worked all day, and the minute I got home, everything was my kids," she added. "My kids talk about now the fact their daddy and I were always there. You don't think they notice when they're 10 that you're the ones on the field trips and always on the side lines at soccer games, but it makes me smile when they now speak about our presence being something that they counted on. I never did it for credit 20 years later — I did it because I wanted to be there. And now, both my daughters are practicing attorneys in Houston, and our family remains close."
As she nears three decades with Fondren, Pierce leads a team that also has a long track record of longevity, with most of her staff serving 20 years or more. The key to building and maintaining a productive team that values an organization, she said, is respect for each other.
"You have to know the work. When they know you've done the work before and you know it at a deep level, and you're willing to work with them to get it done, I think that makes a difference," Pierce said. "The leader who doesn't know how to do the job isn't as respected. Respect is extremely important – giving and earning respect is definitely an integral part of making things work in all aspects of life."