STUDENTS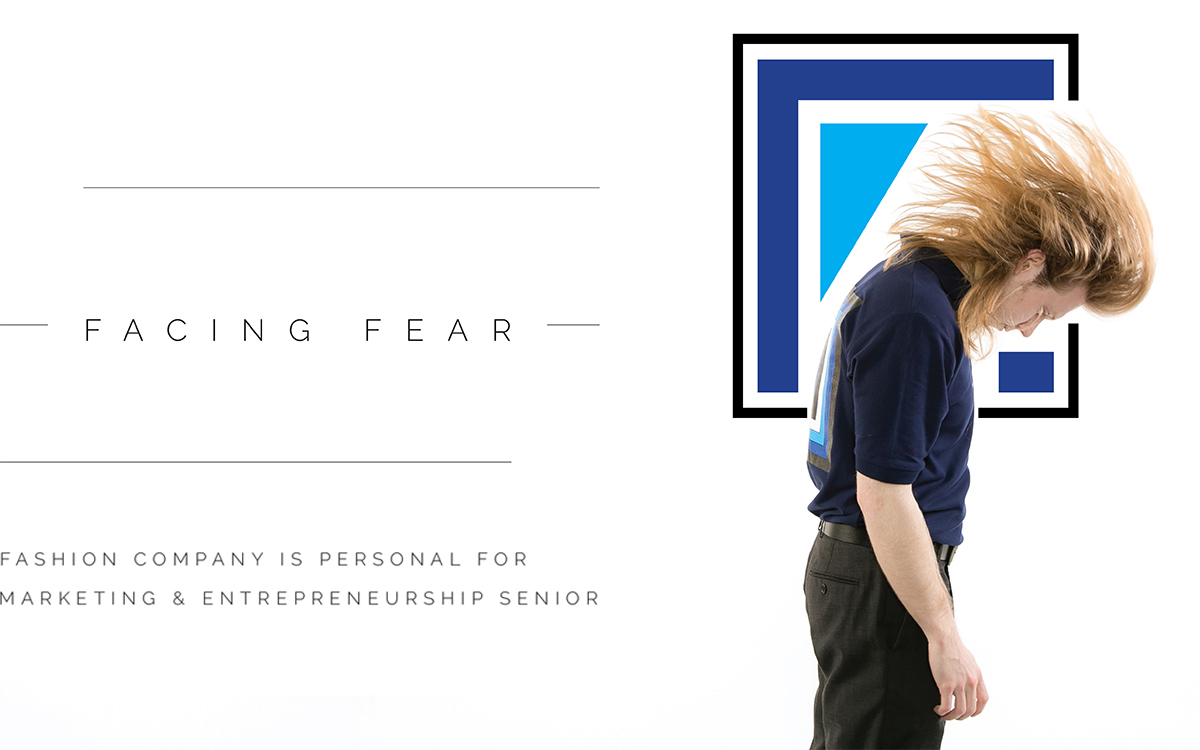 Facing Fear
Fashion Company is Personal for Marketing & Entrepreneurship Senior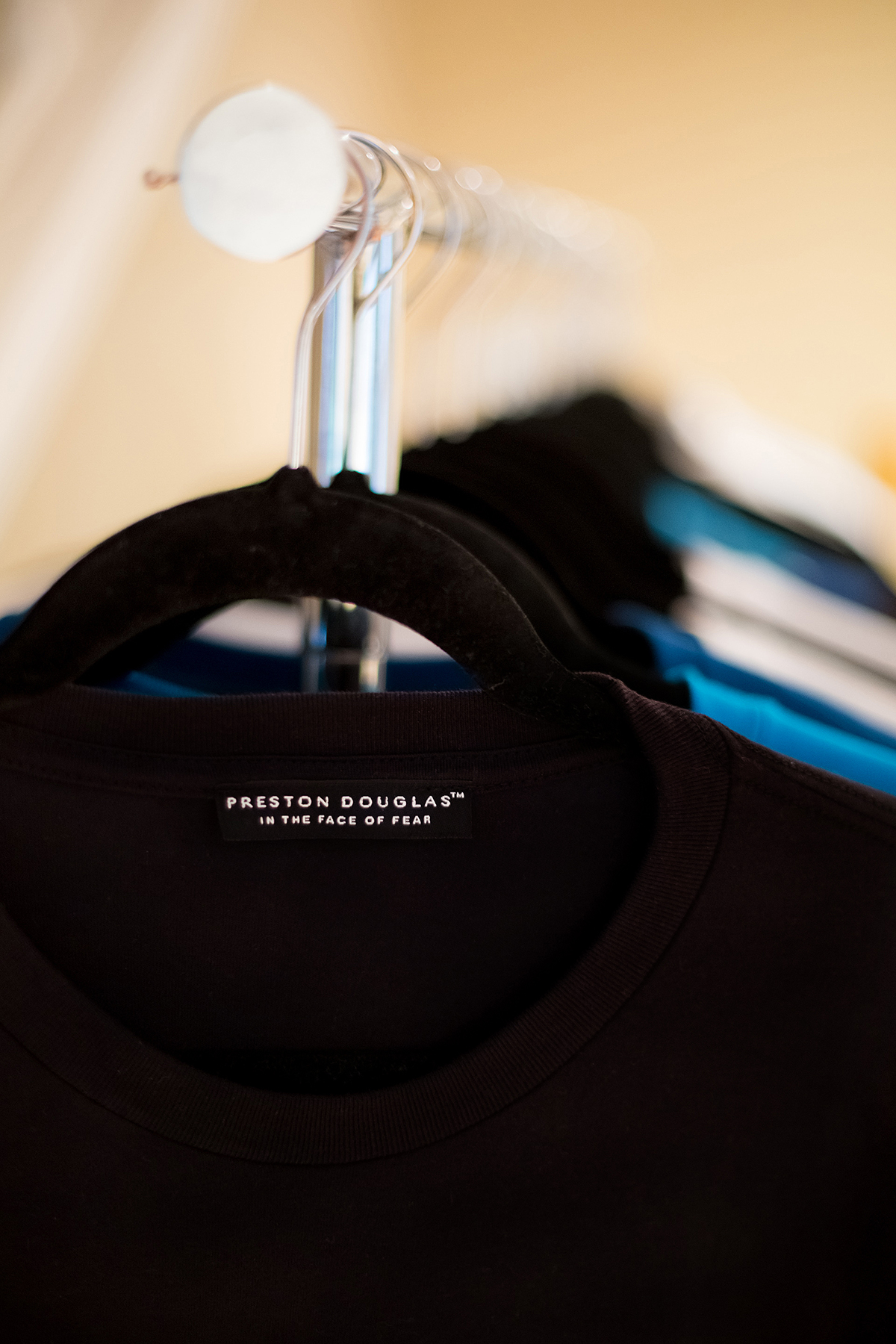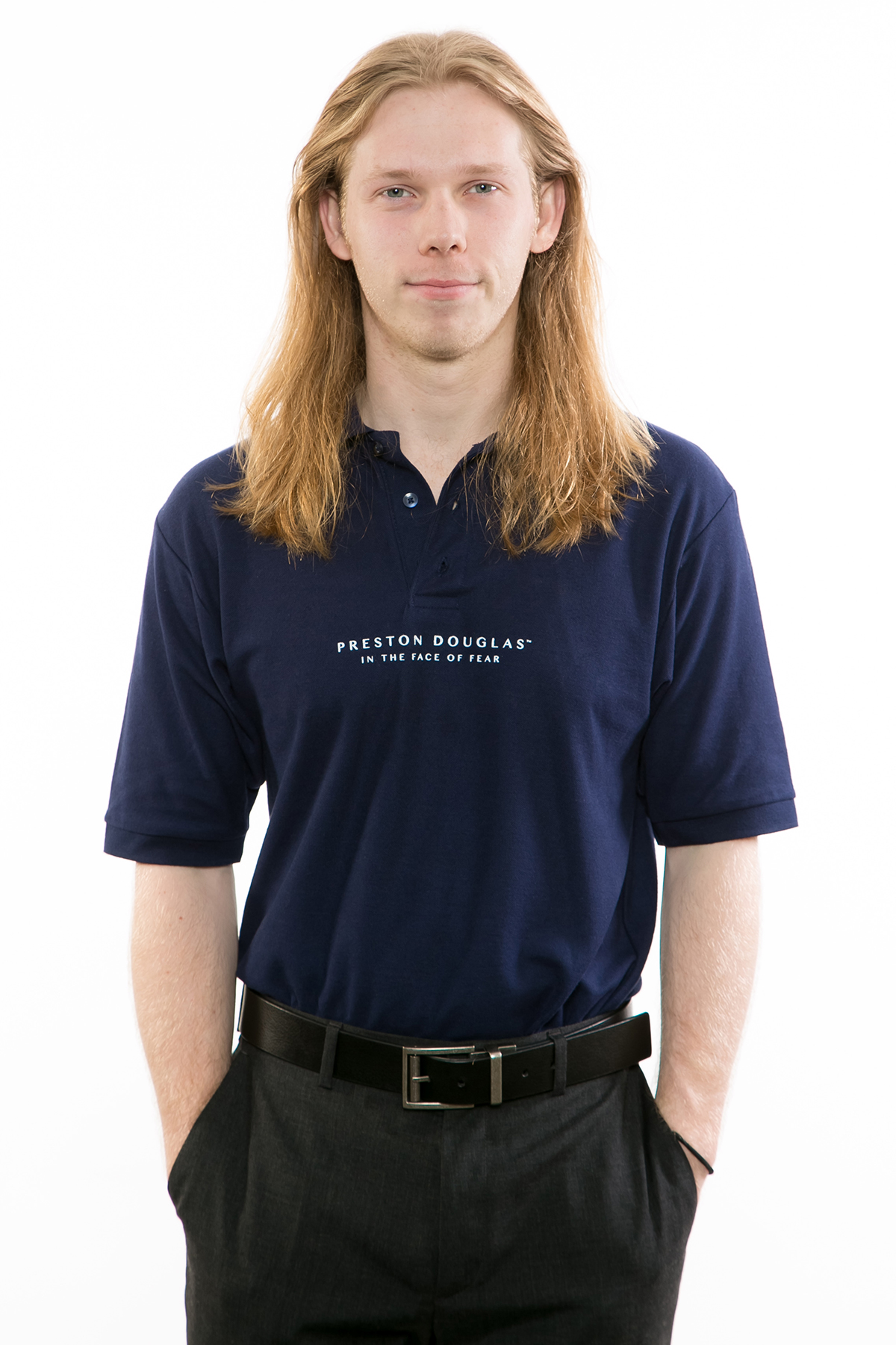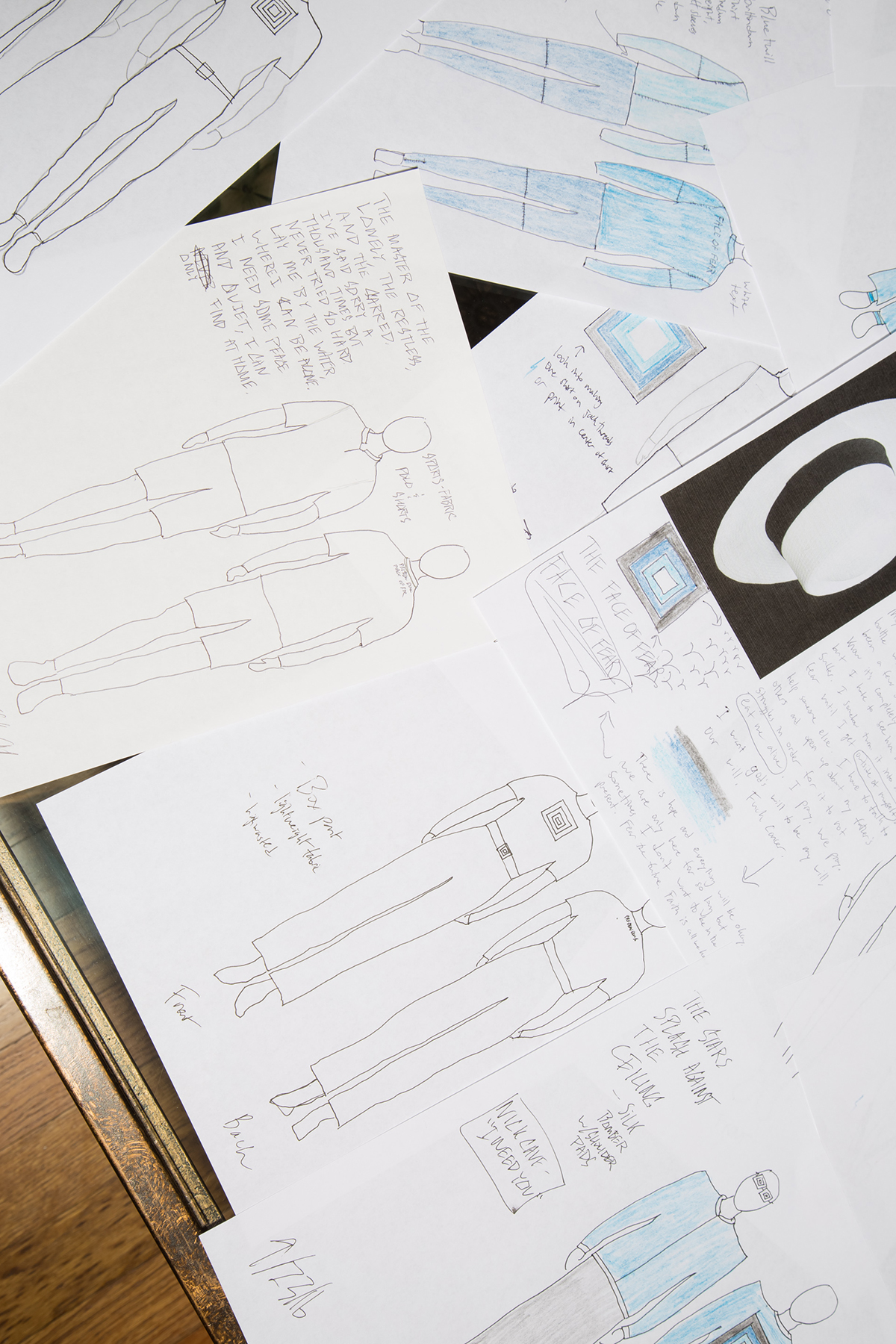 AFTER NAVIGATING PERSONAL OBSTACLES, BOYER HAS FOUND FOCUS IN HIS UNDERGRADUATE PROGRAM AT BAUER AND BURGEONING FASHION BUSINESS.
WEBSITE: Preston Douglas Fashion →
LEARN MORE: Wolff Center for Entrepreneurship →
If you ask Preston Boyer about fashion, don't expect a conversation about clothes.
For the 22-year-old marketing and entrepreneurship senior who just launched the third collection in his men's luxury fashion line, it's a bit more complex than that.
"Fashion to me is much more than clothing," Boyer said. "It's the ability to tell stories, express emotions, share experiences and create connections."
Your fear of failure shouldn't be outweighed by the fear of potential regret.
Preston Boyer, Marketing & Entrepreneurship Senior
Even though he's relatively young, Boyer has plenty to share. An only child, he attended the elite St. John's School in Houston from kindergarten to senior year and saw his parents (mom Gaye Lynn, an interior designer, and dad Doug, a lawyer) as role models. On paper, he had an ideal upbringing—but inside, Boyer navigated struggles from a young age.
"I have amazing parents and grew up very privileged, you could say. But I always felt a little bit different," he said.
Instead of spending time on the sports and activities that many of his classmates enjoyed, Boyer found solace in other interests.
"I've been interested in fashion since eighth or ninth grade," he said. "I started getting into streetwear — T-shirts, hoodies and urban brands based in L.A. and New York, mainly. And that led to sneakers."
Boyer became immersed in the growing "sneakerhead" culture comprised of collectors who share their favorite and new pairs online and at conventions and trade shows.
"I was really passionate about it and started making YouTube videos," he said. "I interned for a radio show that (Houston rap icon) Bun B executive produced, and I wrote the sneaker segment. I'd go to sneaker conventions, and people would know me and come show love."
Boyer's success as a teenage sneaker collector led to new opportunities. He grew his following on YouTube and styled Houston rappers, learning valuable marketing and design skills along the way. While he was achieving notoriety in the urban fashion community, Boyer wasn't seeing the same kind of popularity at school.
"I was an awkward, chubby kid with braces who liked to collect sneakers, and I got bullied in person and online," he said. "But I decided to push through that, through all the hate and negativity because I was really passionate about it. You know, your fear of failure shouldn't be outweighed by the fear of potential regret. So, I decided to go for it."
Boyer took a sewing class in his senior year of high school, but he didn't immediately become a successful designer.
"I wouldn't say I came straight out of high school and did really well. It was quite the opposite," he said.
Boyer added: "I started living a lifestyle that I thought was cool and that I needed to live, and that carried on to college. I went to a school out of town for a while and struggled with substance abuse and depression on top of that, plus feeling alone and isolated."

Behind The Brand
INSPIRATIONS AND INFLUENCES
TRANSFORMERS & SKATEBOARDS: "I LOVE THE GEOMETRY BEHIND DESIGN. ONE OF MY HUGE REFERENCES AND INSPIRATIONS AS A KID WAS ROBOTS. I'VE ALWAYS BEEN ATTRACTED TO SYMMETRY. AND MY PERSONAL STYLE STARTED WITH SKATEBOARD SHOES AND PANTS WITH HATS. THAT'S STILL APPARENT IN MY DAY-TO-DAY WEAR, JUST WITH A HIGHER END AESTHETIC."
CUSTOMER PROFILE
THERE IS NO ONE PRESTON DOUGLAS CUSTOMER, BOYER SAYS, NOTING THAT PIECES FROM HIS COLLECTIONS ARE FOUND IN THE CLOSETS OF ARTISTS LIKE TRAVIS SCOTT AND BUN B AS WELL AS HIGH RANKING EXECUTIVES AROUND TOWN.
THE COLLECTIONS
CALAMITY | SERENITY:
LAUNCHED WITH A RUNWAY SHOW AT SILVER STREET STUDIOS, BOYER'S FIRST COLLECTION FEATURED LOGO TEES, MOTOCROSS-INSPIRED JACKETS AND ZIPPERED PANTS.
FALLING:
BOYER'S SECOND COLLECTION SHOWED AT FASHION HTX AND INCORPORATED RIGID FABRICS, INCLUDING PLEATHER AND LEATHER, PAIRED WITH LIGHTWEIGHT JAPANESE RAYON AND RING SPUN COTTON.
IN THE FACE OF FEAR:
BOYER LAUNCHED HIS LATEST COLLECTION THIS SPRING. FOR THE FIRST TIME, HE CREATED HIS OWN FABRIC USING HIS GEOMETRIC LOGO, AND HE USED COLOR GRADIENTS TO ILLUSTRATE THE TRANSITION FROM DARK TO LIGHT, OR FROM FEAR TO SOLUTION.
Convinced his surroundings were the reason for his struggles, Boyer came back home to Houston determined to pursue a career in fashion. He enrolled in a community college program, and while he was studying in his area of interest, he still felt conflicted.
"I reached a bottom in my personal life with my substance abuse issues," Boyer said. "I entered that summer into outpatient rehab and applied to the business honors program at UH, which was kind of a reach for me at that point. And by some miracle, I got in."
Boyer's recovery from substance abuse coincided with his first semester on campus, where he found comfort in Cougars in Recovery, a program that supports students by providing a safe and sober environment to pursue their academic and professional goals.
"They helped me to get on track," Boyer said. "But it doesn't just happen. The daily work that I have to put in, and that I have put in for the past two-and-a-half years, is hard. It's like an extra part time job on the side. But everyone has their struggles, and everyone's going through something."
He emerged with a new sense of purpose, ready to pursue the fashion company idea that had been on his mind for nearly a decade.
"I was sitting in (Clinical Assistant Professor) Carlos Ortega's class, Intro to Entrepreneurship. It's the class you have to take to get into the Wolff Center for Entrepreneurship at Bauer," Boyer said. "He told us, 'If you keep thinking of a business idea before you go to bed, and it keeps coming up, and you're losing sleep over it, you have to do it.'"
He launched Preston Douglas in 2016 with a specific vision in mind.
"Preston means 'priest-like,' and Douglas comes from the meaning of a dark stream," Boyer said. "It's exploring that duality within myself. I've always felt really extreme emotions. That's who I am. For me, the brand and one of my life goals is to find balance within the two."
Finding balance has also been important for Boyer as he manages his growing business while finishing his undergraduate degree and remains focused on living a healthy, positive life.
"I wake up in the morning and go for a run or go to the gym, come home and pray for help handling the things I can't control, and then start checking emails and social media for my business," he said. "I go to class during the day, and while I might be working on some business activities, I'm really trying to be present and enjoy being in school. And most nights, I'm researching and studying fashion, answering emails, making deals, and selling and shipping my pieces."
Boyer added: "As a startup, I have to be really creative in my business strategies and handling things without much money. As the founder, the CEO and the go-to guy, I don't really take days off."
The lessons in Bauer classrooms have had immediate impact on his business, Boyer said.
"Having this holistic education from accounting to finance to search engine optimization is so beneficial," he said. "It's funny because something I learned in a class will be right in front of me as I face some sort of situation, and maybe I don't know exactly how to solve it, but I can reach out to my professors, who have been absolutely amazing."
Boyer now has big dreams and goals for both his business and himself.
"Five years from now, I will probably be operating out of New York, with my brand being carried by major stockers across the world with people across the globe wearing my clothes—all the objectives and goals of a fashion brand," he said. "And then eventually, I want to expand into different areas, building the Preston Douglas brand into a lifestyle brand."
Boyer added: "I want to keep putting in daily work on myself spiritually, personally and professionally. Yes, my fashion company gives my life purpose, but at the end of the day, if all of this goes away, what fills my heart with joy is helping and connecting with others."