Community
Leadership Guru
Bauer Alumna's Leadership-Development Initiative at California Utility Wins Praise From White House & Training Industry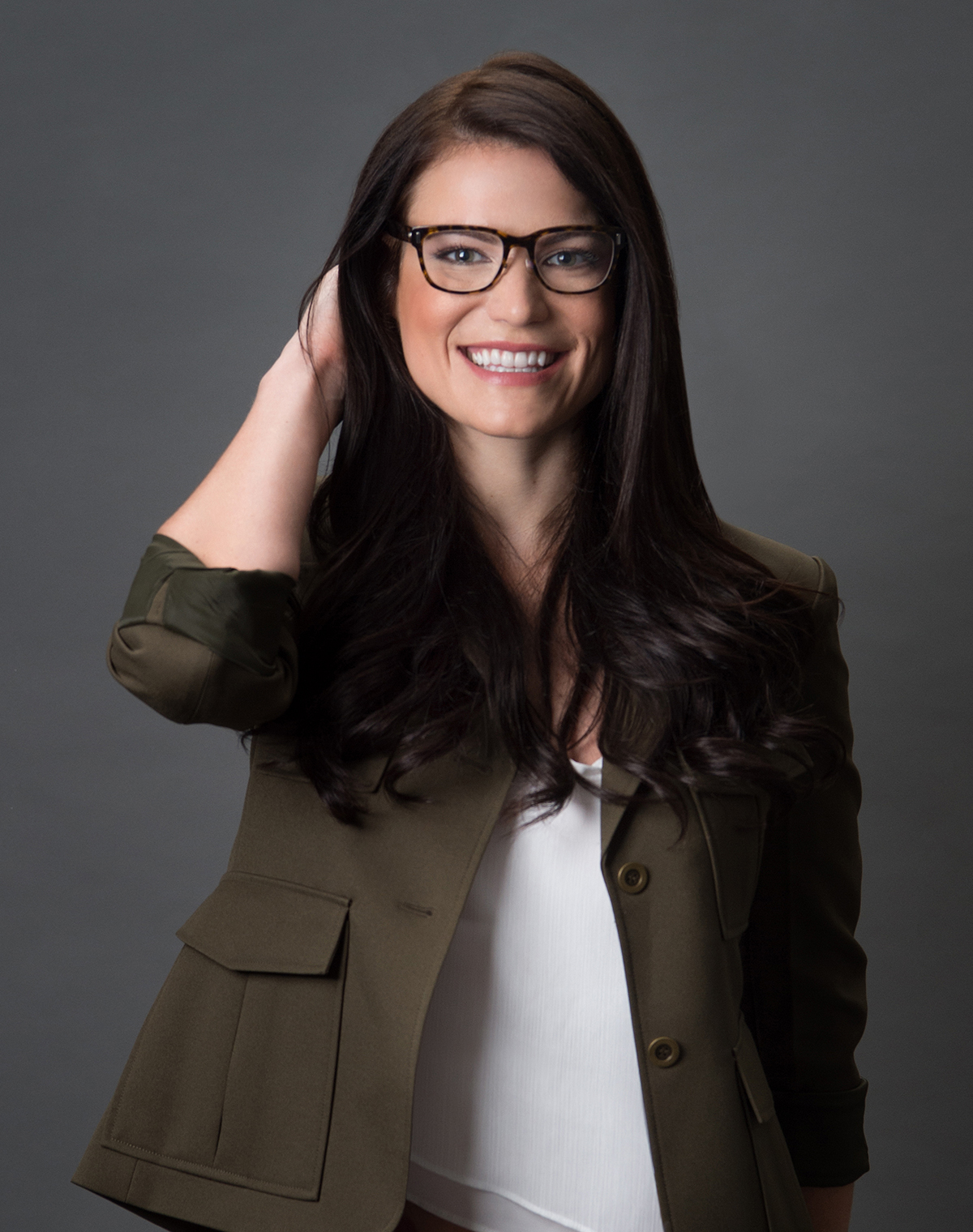 "MY PASSION IS LEADERSHIP," SAYS BAUER ALUMNA LAURA DANNELS, WHO WORKS IN LEADERSHIP DEVELOPMENT WHILE PURSUING HER PH.D. AT PEPPERDINE UNIVERSITY. "IT'S UNDERSTANDING WHAT MAKES GREAT LEADERS, HOW PEOPLE BECOME GREAT LEADERS, HOW TO RECOGNIZE GREAT LEADERS."
My doctorate program at Pepperdine is ranked No. 1 by the Leadership 500 Excellence Awards. And I think the reason I got in is because of my MBA at Bauer.
LEADERSHIP-DEVELOPMENT EXPERT LAURA DANNELS
Laura Dannels (MBA '12) seems to have trouble slowing down. "I was ready for my career by the time I could walk," the California native jokes.
Indeed, she started taking college courses at 16 and graduated high school at 17. By 20, Dannels had finished her undergraduate studies and was director of talent acquisition and development at a major financial services company.
As a recruiter, she was drawn to the energy industry. That's how she ended up in Houston, simultaneously running her own consulting practice and studying for her MBA at Bauer College.
While in Texas, Dannels led the leadership-development programs that put her on the map and established her niche as a "leadership guru" or "talent aficionado."
Since returning to the West Coast in 2013, she has spearheaded the transformational change effort for an $87 million leadership-development initiative at Pacific Gas and Electric Company in San Francisco. Called "Leading Forward," that effort was lauded by the Obama White House in 2015. And just this year, Training magazine ranked the company 14th in its "Training Top 125," a global accolade.
Today, at 30, the relentless world traveler and self-described "people person" who has done volunteer work in India and Israel balances a career in San Francisco with doctoral studies at Pepperdine University in Malibu.
"One of my personal passions is helping women develop skills to make it into the c-suite," she says. She'll be investigating that topic as she writes her dissertation. We recently chatted with Dannels about her work in leadership and beyond.
Q: How did you discover your calling?
A: I've always been focused on how I could be a better person... in the classroom, on the sports field or in my personal relationships. I come from a family of very strong women (who believed in giving back to the community), so I always had a lot of experience in the nonprofit world, but at the same time, I was always very interested and driven around business.
Q: Did you start work right after graduating?
A: I actually got a job a month before graduation. My first job was as a recruiter for Northwestern Mutual. After about four months, I got promoted to their director of talent acquisition and development, so that was really my first time in a formal leadership role, which was a struggle because I was young. I was 20. It was a big learning curve.
Q: Why did you choose Bauer for your MBA?
A: I wanted to pivot from recruiting. I really wanted to hone in and focus on people development, specifically leadership development. … So part of the reason I went to Bauer was to really brand myself in that talent development/learning and development world. … And I've always been really interested in energy. And Houston has such a good reputation in the energy industry.
Q: What else did you do at Bauer?
A: I was involved with the National Association of Women MBAs and also Bauer's MBA Society. That was an important and valuable experience because the connections that I made in graduate school, not only did they result in some of my strongest friendships, but really good professional connections. And so even today, in my career, I run into people from Bauer, which is tremendous.
Q: Tell us more about your big project with PG&E. What's the thinking behind it?
A: A lot of companies are not growing internally. The industry is rapidly changing and needs their leaders to better understand strategy and innovation. They are hiring from the outside, and so PG&E has made an investment: We have a goal to fill 75 percent of leadership positions from within the organization. So "Leading Forward" is part of that effort to grow and develop internally. We are very, very focused on diversity and inclusion. … We are getting absolutely rave reviews from our employees about the opportunities for them to continue to develop their skill sets. It's kind of like a mini-MBA program, if you will, for more senior leaders, our directors and above.
Q: The theme of this issue of Inside Bauer is leadership. Can you tell us what you think makes a good leader?
A: I believe a leader's job is to create the system that allows for greatness, not just to focus on them being great leaders, but how do they create the system that aligns to their business? … At the end of the day, we have all this technology and all these great tools. I believe we need to focus on the relationships and the human connection, as well as authenticity, vision and the ability to build trust.
Q: What do you do when you are not working?
A: Outside of work, I am a huge traveler. One of my biggest passions is international travel. I have probably been to 35 countries in the past couple of years. I love to travel the world, sometimes by myself, sometimes with friends.
Q: We read that you love fashion, too, and you cite your grandmother as an influence.
A: My great-grandmother was a buyer for Lord & Taylor. And so my grandmother, my mother's mother, was the most fashionable woman I ever knew. She lived and died by Vogue. Even into her 70s and 80s, she would be dressed to the T in Vera Wang. She was one classy lady. That's for sure.