Community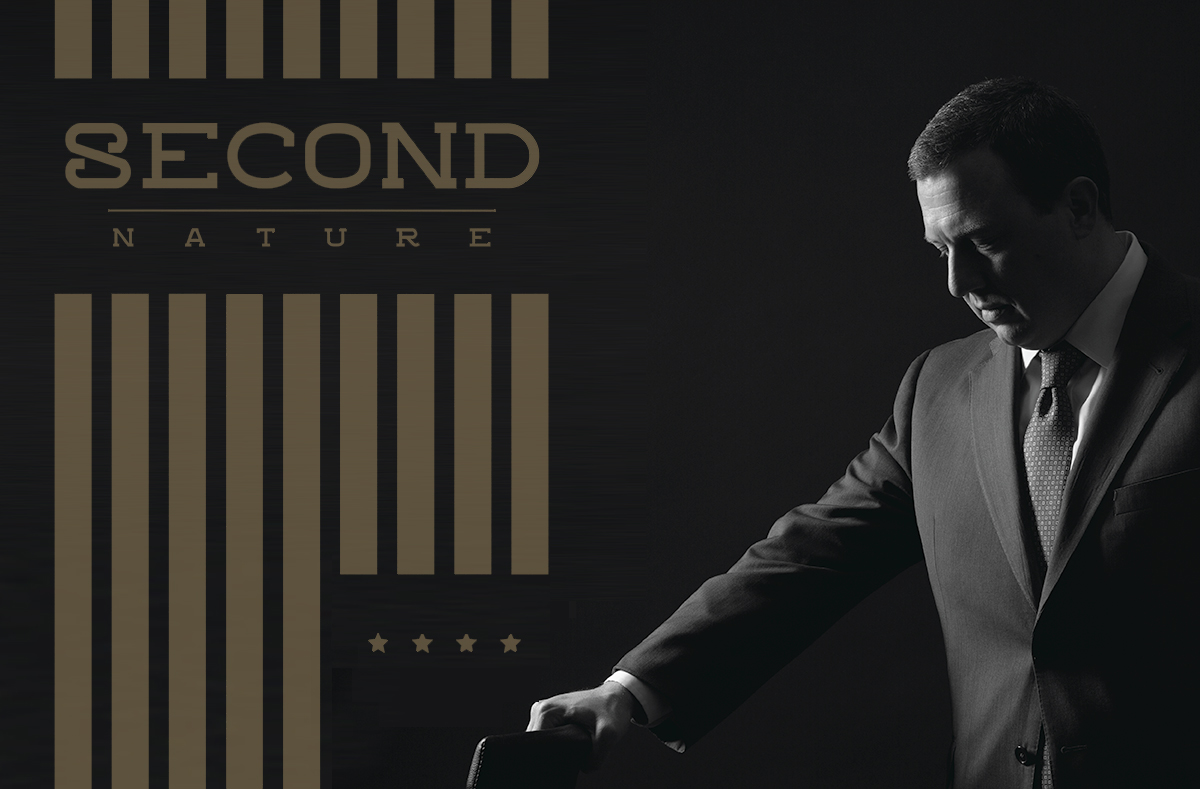 DAVID SUTTLES (BBA '01, MBA '08) HONED HIS LEADERSHIP SKILLS IN THE U.S. ARMY BEFORE GRADUATING FROM THE FIRST CLASS OF BAUER'S FULL-TIME DAY MBA PROGRAM, RETURNING TO AFGHANISTAN AND ULTIMATELY TAKING A JOB AS VICE PRESIDENT AND WEALTH ADVISOR FOR WELLS FARGO.
Bauer MBA Alumnus Leads as Wells Fargo Vice President & Wealth Advisor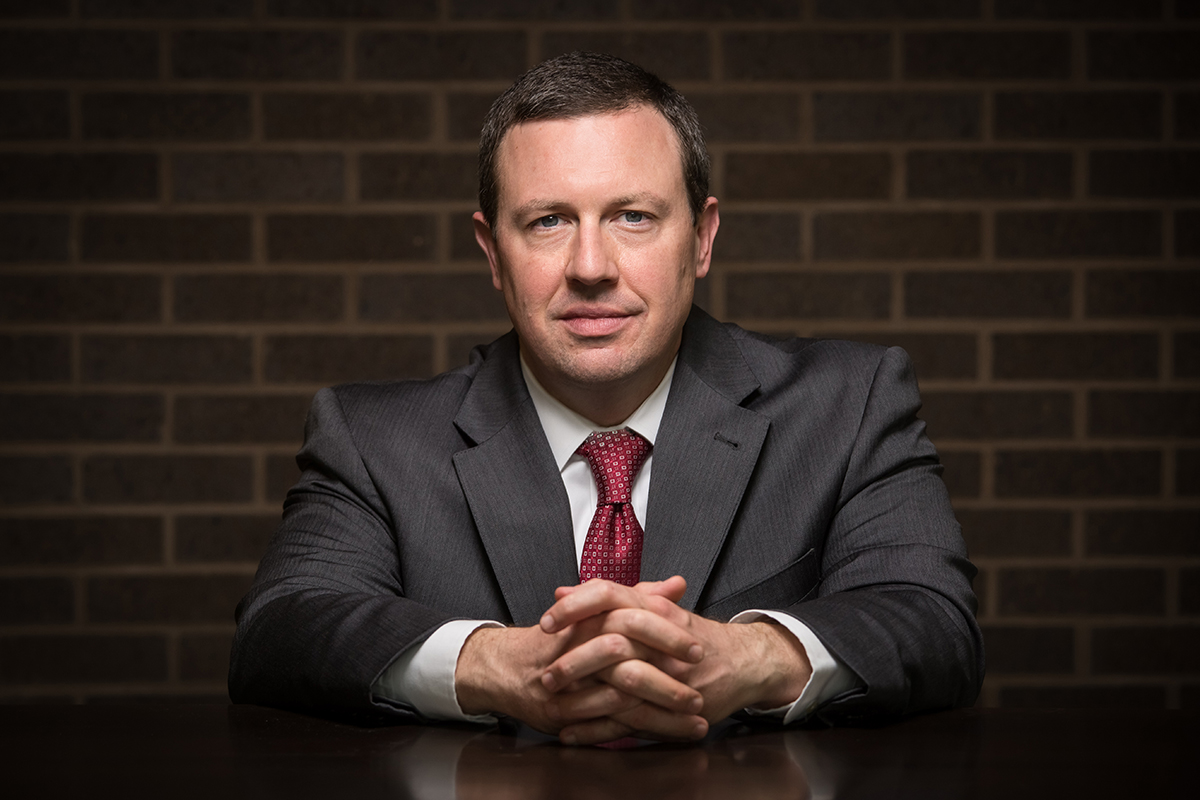 YOU NEED TO… PUT THE RIGHT PEOPLE IN PLACE AND THEN LISTEN TO THEM.

DAVID SUTTLES (BBA '01, MBA '08)

VICE PRESIDENT & WEALTH ADVISOR, WELLS FARGO
There may be no more clear-cut example of the importance of leadership than when military operations are involved. In a business context, few can call on training in both military and corporate spheres, marrying bootson- the-ground, life or death decision-making, with the skills-based bottom-line landscape of business.
David Suttles, who earned a BBA in finance from Bauer College in 2001 and completed the Bauer MBA program in 2008, has a strong background in both sectors, but he didn't plan it that way.
Suttles recalls that a passion for entering the commodities field was sparked by the enthusiasm of an Enron trader who addressed a Bauer College classroom. "I thought it was the coolest thing ever," he said.
The tragic events of Sept. 11, however, changed the trajectory of many lives, and his was one of them. Shifting gears, he felt compelled to serve his country, and enlisted in a U.S. Army Officer Candidate School program. He would go on to serve a tour in Iraq, return to Houston to be part of Bauer's first Full-Time Day MBA program, and after graduation go to work for Merrill Lynch Commodities. In 2008, he was called out of reserves and deployed to Afghanistan for nine months.
Once back in the United States, Suttles embarked on a career as a banker. The Enron debacle and financial crisis had helped steer him away from pursuing a career in trading.
Suttles has led a team of specialized investment professionals as vice president and global wealth relationship manager for BBVA Compass since 2014, and recently transitioned to Wells Fargo as vice president & wealth advisor.
He shared that one of the first and most profound lessons he learned in the military was accountability. In a training exercise where he and the men under his command were up all night shooting targets under an ever-changing framework of circumstances, he felt excitement rising as the team hit their marks and approached a milestone that would mean an opportunity to earn a medal. Just as they were almost there, one of the gunners was disqualified for hitting a target using the wrong weapon, and Suttles was overheard lamenting the other man's mistake by a superior.
"I was kind of chewed out," he recalled, and a lesson in the need for leaders to be accountable for those under their supervision sunk in.
The military instills the importance of careful, clear communication, as well, he said.
"You've got to think really hard before you tell someone what to do. It's huge, because you may be telling them something that could get them killed."
The stakes in business may not be as high, but opportunities for putting those kinds of lessons into practice are not so hard to uncover.
For instance, Suttles was in the midst of earning his MBA when he realized leadership had sunk in as an identity for him. His fellow leader candidate students called on him when it came time to approach a demanding teacher with their concerns. Suttles realized leading had become something like second nature.
Yet another leadership opportunity from his time in the military came when Suttles was called upon to act as a public affairs officer for his unit, working with embedded reporters from CNN, The New York Times and the Wall Street Journal, among other high prestige media outlets.
While the fallback military position on working with the media was to avoid it at all cost, Suttles saw the value of highlighting how closely U.S. troops were working with Iraqi troops training nearby.
"I always viewed it as we're doing the most above board thing I've ever done in my life," he said. "We were helping the Iraqi people get through their first free elections, obtain safe drinking water, maintain security in their city."
Suttles helped that positive message emerge from a war-torn area through strong relationships with high profile media reps.
Integrity, he said, is probably the number one attribute today's leaders need to have.
"You need to know as a leader when you don't know something and trust that you've put the right people in place and then listen to them. Leaders can and should surround themselves with smart people and at the end of the day, you are responsible for their actions. The buck stops here, or put another way, you can delegate authority, but not responsibility."