Students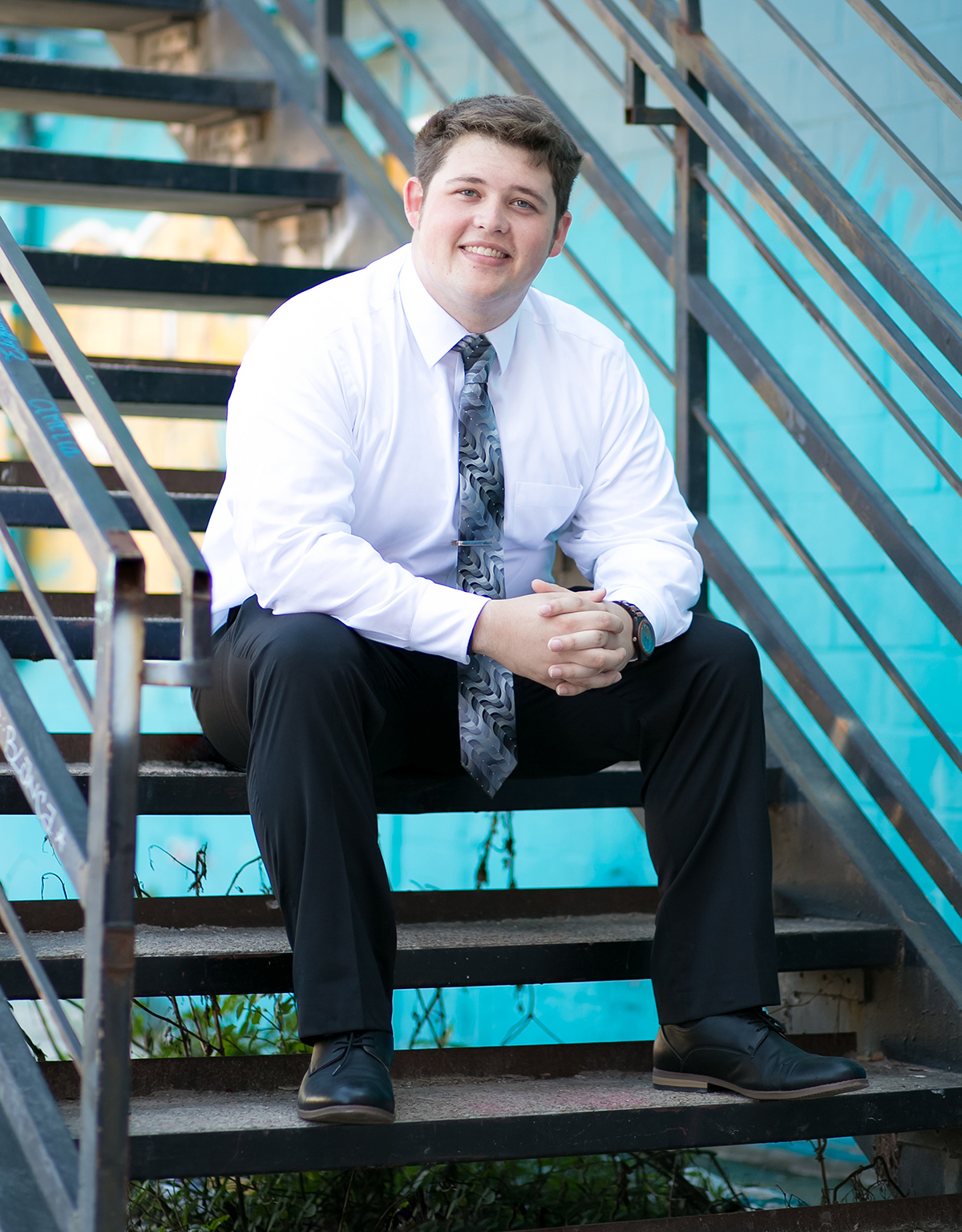 BAUER COLLEGE SENIOR JAXON JOHNSTON'S VIEWS ON LEADERSHIP WERE TRANSFORMED IN A CLASS LED BY C. T. BAUER PROFESSOR OF LEADERSHIP AND MANAGEMENT LEANNE ATWATER.
She has really helped to bring out leadership traits I never thought I had in myself.
BAUER COLLEGE SENIOR JAXON JOHNSTON
ON PROFESSOR LEANNE ATWATER
LEARN MORE: Meet Professor Leanne Atwater →
Leading Change
MANAGEMENT PROFESSOR INSPIRES FRATERNITY STUDENT LEADER
Bauer College senior Jaxon Johnston remembers what he once thought leadership was, and it didn't much appeal to him.
"I thought it was about putting on a show," he says, about "trying to get others to do what you wanted them to do," by keeping up a facade.
Being a student in C. T. Bauer Professor of Leadership and Management Leanne Atwater's class on leadership, an elective the finance major had selected without much expectation, turned out to be a critical moment in his own development as a leader.
Everything he thought he knew about leadership was turned on its head by Atwater's approach, which she outlines in her book, "Applied Leadership Development: Nine Elements of Leadership Mastery" co-authored with business executive Al Bolea. The book, which combines research with real-world insights, heavily informs the class.
"The things she said took leadership from being something very focused on how you should act around others, for their sake, and put it back to you and how you conduct yourself," Johnston said. "There was a lot of self-reflection and change as I was taking the course as far as who I was being and who I wanted to be."
Johnston was so impacted by the course, he decided to major in both finance and management, and began thinking about what he was learning and how it might apply to the executive leadership in his fraternity, Delta Upsilon. He decided to do an independent study project with Atwater, designing and delivering a leadership course to give to fraternity officers after getting approval from several levels of the organization. It was a course he wished he'd had when he was a fraternity vice president.
"We had a problem with members not wanting to participate," Johnston said. "I was constantly preaching about it, but I wasn't giving them any reason to do what I wanted. I was missing events myself. I wasn't illustrating being a good leader. I was just talking, and there was no reason to follow, because they didn't see my behavior aligning with my words."
Johnston believes he could have acted much more effectively knowing what he does now.
"She (Atwater) has really helped to bring out leadership traits I never thought I had in myself."
The process of getting his idea heard and accepted by fraternity hierarchy was itself a learning experience. "I had to lead a change in the chapter," he says.
Johnston's independent study process includes taking an assessment of leadership skills before and after participants take the course. He hopes to take the 10-week curriculum to other Greek organizations on campus and elsewhere.
His post-graduate plans are still in flux as he finishes up a very busy final semester, but whatever he does, Johnston will be taking what he learned in Atwater's class with him.
"If I could make a career out of teaching leadership, that would be a dream come true for me," Johnston said.