Associate Dean, Research
Bauer Professor of Marketing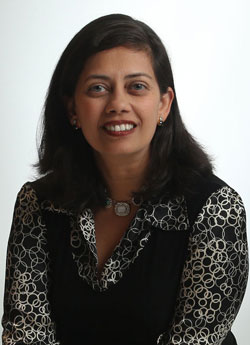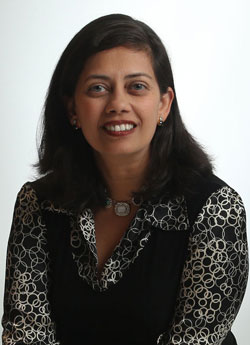 Dr. Vanessa Patrick-Ralhan is the Associate Dean for Research, Bauer Professor of Marketing and serves as Lead Faculty for the Bauer Executive Women in Leadership Program.
She has a PhD in Business from the University of Southern California, Los Angeles, an MBA in Marketing and a BS degree in Microbiology and Biochemistry from Bombay University in India.
She is a consumer psychologist whose research interests lie in the areas of self-regulation and personal leadership, Everyday Consumer Aesthetics and luxury brand strategy. She has published numerous papers in leading marketing, management and psychology journals (see here) and her work is widely covered by the media (see here). She is an Associate Editor for the Journal of Consumer Psychology and the Journal of Retailing, on the editorial boards of the Journal of Consumer Research, Journal of Marketing Research and the Journal of Marketing and has co-edited special issues on Aesthetics for the Journal of Consumer Psychology (2010) and the Journal of the Association of Consumer Research. She is a MSI Young Scholar designated by the Marketing Science Institute. In 2012, she was named one of the top 50 most productive marketing scholars worldwide by the DocSig of the American Marketing Association.
She teaches an intro-level Marketing class to undergraduates, a consumer behavior seminar to doctoral students and leadership classes for executives. She has been deeply involved in graduate education moving from the Marketing department's PhD coordinator to the PhD Director for Bauer. She has collaborated with the UH Graduate school to launch the inaugural GRaSP program and has served on the UH Faculty Senate.
She received all three LeRoy and Lucille Melcher Faculty Excellence awards from the Bauer College of Business: the Research Award (2011), Service Award (2016) and Teaching Award (2018). She was recently appointed a Fulbright Specialist (2019-22) by the U.S. Department of State Bureau of Educational and Cultural Affairs.