Associate Dean, Graduate and Professional Programs
Associate Professor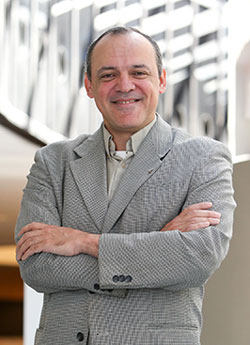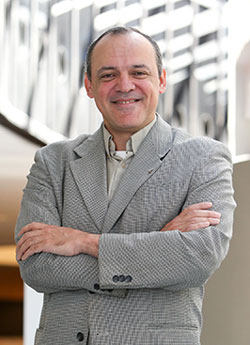 Leiser Silva has served as a Bauer faculty member since 2002 and serves as the associate dean for Bauer's Graduate and Professional Programs. In this role, Silva is responsible for curriculum design decisions for new and existing programs, graduate faculty appointments and accreditation standards within Bauer's Graduate and Professional Programs, which include Full-Time MBA, Professional MBA, Executive MBA, and Specialized Master's programs. In this role, Silva will also be responsible for marketing and recruitment efforts for all graduate programs for the C. T. Bauer College of Business.
Background
Silva holds a Ph.D. in information systems from the London School of Economics and Political Science, a M.Sc. on systems analysis and design from the same institution, and a B.Sc. in computer sciences from the Universidad del Valle in Guatemala.
Teaching
Silva is an associate professor in the Department of Decision & Information Sciences. He is teaching the core Management of Information Systems (MIS) courses to Full-Time MBA, Professional MBA and Executive MBA students. Before joining the University of Houston in 2002, he taught and conducted research at universities in Canada, Europe and Latin America.
Research
His current research examines issues of power and politics in the adoption and implementation of information systems, particularly in the context of public organizations. Silva has made contributions to the body of literature in Information Systems that studies the relationship between strategy and Information Technology. His work has been published in leading academic journals such as MIS Quarterly, Journal of the Association of Information Systems (JAIS), Journal of Information Technology (JIT), European Journal of Information Systems and Information Systems Journal.