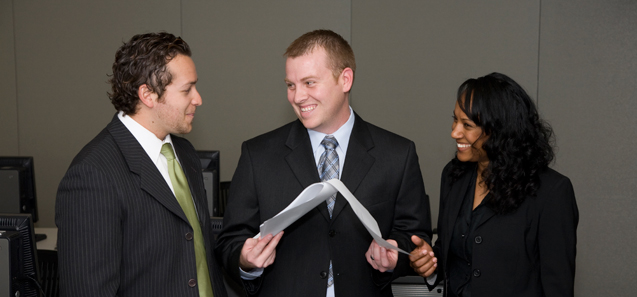 The Ph.D. Program in Finance at the C. T. Bauer College of Business is designed to provide students with the necessary analytical skills to carry out high quality teaching and research in Finance. The program of study leading to the degree of Ph.D. in Finance is designed with these objectives in mind.
Ph.D. students come to the Department of Finance with widely different academic backgrounds. Of the approximately 16 doctoral students in our program, more than half already have a master's degree. Previous graduate study may include any field; currently represented are business, computer science, economics, engineering, international relations, mathematics, physics, and the natural sciences. Undergraduate majors include a wide array of disciplines. Because training in mathematics and statistics is necessary for all course work, students are required to take an intensive 2-week course in these areas starting in early August, before regular first-year classes begin.
During the first two years in the program, students take courses in finance and in related areas such as economics and statistics. At the end of the first year, students are required to take a comprehensive exam to evaluate their progress and finance knowledge. In addition, students are required to conduct a research project in the summer of their first year and to write a research paper during their second year. This paper, written under the guidance of a faculty advisor, is presented at a workshop early in the Fall semester of the third year. During the third year, students make the transition from course work to full-time dissertation research. A dissertation proposal is held late in the third year or early in the fourth year, and the dissertation is completed during the fourth or fifth year.
The Department of Finance holds seminars throughout the year for the presentation and discussion of current research in finance. Speakers include well-known faculty from top finance and economics departments, along with doctoral students from the University of Houston. These seminars give students at all stages of the program a wonderful exposure to top research and ideas in finance.
Most graduates choose an academic career, but some choose to work in the private sector, working in the consulting, the investments and the oil and gas industries.