Bauer Excellence Scholars
Andrew Harrison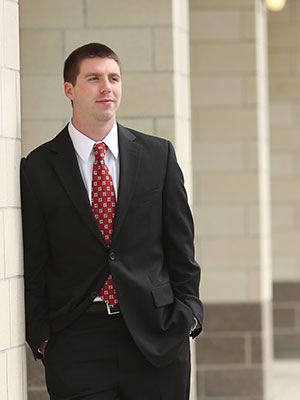 Classification: First Year MBA
Graduation Year: May 2014
Concentration: Energy Finance
Hometown: Monroe, LA
Undergraduate School: Louisiana State University

About Me
I'm Andrew (Drew) Harrison. I was born and raised in Monroe, LA. I graduated from the E.J. Ourso College of Business at Louisiana State University (LSU) in Baton Rouge, LA in May, 2012, and I am currently a full-time MBA student at University of Houston C. T. Bauer College of Business, perusing a certificate in Energy Finance. At LSU, I majored in Finance and minored in Entrepreneurship. At U H, I plan to greatly increase my knowledge of the Energy industry as well as my network within the industry through the University's outstanding relationship with employers and industry professionals. I have experience in brokerage and private equity. I am currently a Financial Analyst for a boutique private equity firm and have accepted a summer position at Apache Corp.
Campus and Community Involvement
-Bauer MBA Society, Magnificat Travel Ministries, United Methodist Churches Weekend of the Cross
Awards and Honors
City of Monroe, LA Scholarship recipient, Louisiana State University Chancellors Scholar
Research/Future Endeavors
I plan on obtaining a Chartered Financial Analyst (CFA) charter.
Bauer Excellence Scholars
Contact Us:
---
---
See Also
---
Latest News