Bauer College Ranked No. 3 in U.S. For Undergraduate Entrepreneurship Program
Entrepreneur and The Princeton Review Include Bauer's Wolff Center for Entrepreneurship In List of Top Undergraduate Entrepreneurship Programs in the Nation
Published on November 10, 2015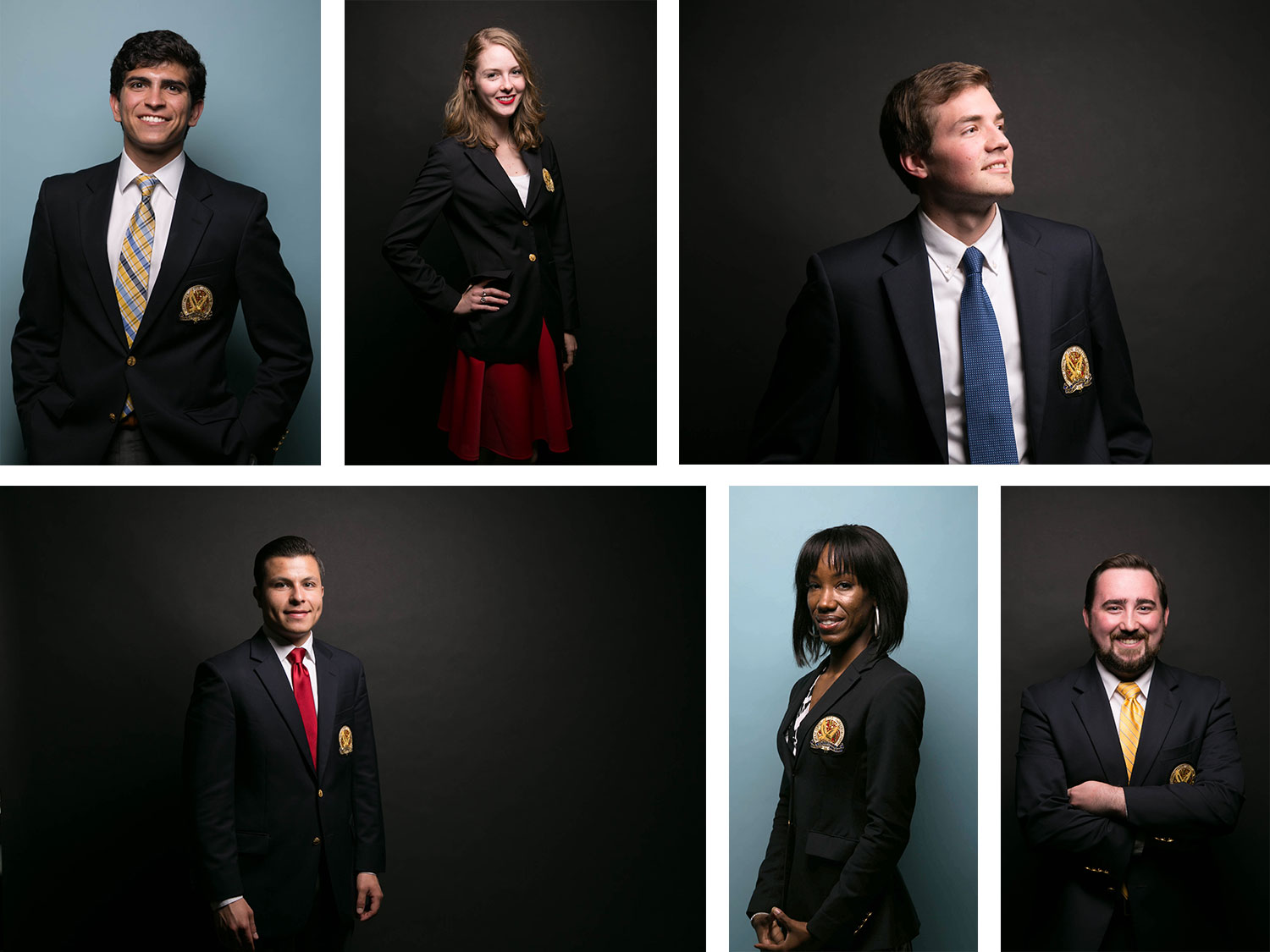 The Princeton Review and Entrepreneur magazine rank Bauer College's Cyvia and Melvyn Wolff Center for Entrepreneurship No. 3 in the nation on this year's list of Top 25 Undergraduate Schools for Entrepreneurship.
The Princeton Review and Entrepreneur have again included the Cyvia and Melvyn Wolff Center for Entrepreneurship at the University of Houston C. T. Bauer College of Business as one of the best nationally for educating entrepreneurs, ranking the program No. 3 on this year's list of Top 25 Undergraduate Schools for Entrepreneurship Studies.
This is the ninth year that Bauer College's entrepreneurship program has been included in the list, ranking No. 1 in 2008, 2010 and 2011, No. 2 in 2007, 2009, 2013 and 2014, and No. 3 in 2012.
"Our students, faculty, staff, alumni and community did it again," said Bauer College Dean Latha Ramchand. "The drive to be the very best differentiates everything we do at Bauer College, and thanks to this, our undergraduate entrepreneurship program is ranked #3 in the nation. Houston is a city that rewards tenacity and drive, two qualities that are found in successful entrepreneurs. It is no wonder that one of the top entrepreneurship programs in the United States is in the entrepreneurship capitol of the world, right here in Houston and at Bauer College, at the University of Houston. Thanks to a dedicated cadre of community leaders, mentors and entrepreneurs, our students enjoy a complete learning experience like no other."
She added: "The Wolff Center for Entrepreneurship has been among the top three programs of its kind for nearly a decade, and this would not be possible without the support of our founders, Cyvia and Melvyn Wolff, whose support and passion for this program will benefit generations of students for years to come."
The list is developed by The Princeton Review and printed annually in Entrepreneur. The rankings are based on a survey The Princeton Review conducted from May through August 2015 of more than 300 schools offering programs in entrepreneurship studies. The 60-question survey looked at each school's commitment to entrepreneurship education both inside and outside the classroom. More than three dozen data points were analyzed for the rankings. Among them were the percentage of faculty, students, and alumni actively and successfully involved in entrepreneurial endeavors, the number and reach of mentorship programs, and funding for scholarships and grants for entrepreneurial studies and projects.
"When the University of Houston says 'Welcome to the Powerhouse,' we are referring to continuing accomplishments just like this," said UH President Renu Khator. "To earn this level of national recognition once is admirable. To earn it repeatedly for nearly a decade is extraordinary."
In the last several years, Bauer College has extended its entrepreneurial reach across the UH campus and the city of Houston with additional course offerings and events designed to promote entrepreneurship and innovation. Currently, 80 percent of Bauer entrepreneurship students are double majoring in fields including marketing, accounting, management, finance, supply chain management, consumer sciences and merchandising, and electrical engineering.
Entrepreneurship by the Numbers
280
combined years of experience of Bauer entrepreneurship faculty
24%
undergraduate students at Bauer who participate in entrepreneurship program
293
Wolff Center mentors for entrepreneurship students
30-40
students selected each year as entrepreneurship majors in the Wolff Center
353
non-business students enrolled in entrepreneurship courses
65%
WCE students who started a business while in school
---
The Current Wolff Center Class
40 students
23 male
17 female
19-28 age range
28% born outside the U.S.
"No matter where a student's passions are, there is an opportunity to integrate entrepreneurship into that curriculum," Ramchand said. "Entrepreneurship really is about taking control of your future and creating a career on your own terms. At Bauer College, we teach students both the practical ways to start a business as well as the intangible aspects of networking, collaboration and taking risks."
The Wolff Center partners with UH researchers to allow entrepreneurship students to develop business plans to commercialize university intellectual property and showcase their work at national business plan competitions. In 2015, Bauer student team Zeolytic placed second at the Baylor New Venture Competition for their business plan for technology that helps separate chemicals in the production of gasoline. In previous years, WCE teams have made an impact across the nation, including placing first in the U.S. Department of Energy's National Clean Energy Business Plan Competition, as well as wins against graduate and Ph.D. teams.
Bauer College offers its entrepreneurship students a complete and comprehensive program that includes a six-course, lockstep program as well as several enrichment activities to supplement the academic instruction. Each year, between 30 and 40 students are selected through a rigorous application process to take the Wolff Center's major program in entrepreneurship. The current class of students represents 40 students, 23 male and 17 female, with ages ranging from 19-28 years and close to 28 percent of students originally born outside of the United States.
In addition, the WCE certification program in corporate entrepreneurship is the foundation of the college's global business minor for non-business students. Hundreds of non-business undergraduate students take entrepreneurship courses each year and have an opportunity to see how entrepreneurial thinking can be applied to their interests in engineering, science, social science or the arts.
In addition to offering competitive enrollment for undergraduates in the Wolff Center for Entrepreneurship to earn a bachelor of business administration, Bauer also offers experiential learning in entrepreneurship for all UH students.
One such initiative is RED Labs, the University of Houston's startup accelerator program that is housed in Bauer College and supported by the Wolff Center for Entrepreneurship. RED Labs supports UH students and faculty with resources typically unavailable to startup companies including mentorship, curriculum and coworking space.
In the past year, RED Labs has launched two new courses to help early-stage technology entrepreneurs, a pre-accelerator course that is held in the spring and covers initial business model drafting and customer validation, and an introduction to technology entrepreneurship course that provides students the opportunity to participate in workshops, do case studies on startups, and hear from experienced technology entrepreneurs.
Last year, RED Labs expanded efforts to spread entrepreneurship across Houston by partnering with OwlSpark, its Rice University counterpart, for Bayou Startup Showcase, where members of both accelerators pitched their concepts to over 500 audience members of angel investors, venture capitalists and members of the Houston startup community. This summer, RED Labs and OwlSpark furthered the collaboration by partnering with TMCx, the Texas Medical Center's Innovation Institute. TMCx provided co-working space to RED Labs and OwlSpark startup teams for the summer so that early stage founders from both programs could work together and share ideas.
Bauer College bolsters job creation and entrepreneurship in Houston, with the Wolff Center serving as the college's foundation for academic programming and events surrounding entrepreneurship. Created in 1993, the program began offering Bauer students entrepreneurship as a major in 1995 after approval from the Commission for Higher Education. Since then, the program has flourished and developed courses for entrepreneurship majors as well as business minors and students from all disciplines at UH, offering 31 entrepreneurship-related undergraduate courses. In its Entrepreneur feature, The Princeton Review lauds Wolff Center students for collectively raising over $7.2 million in funding and the program's graduates for starting 66 companies over the last five years.
Bauer entrepreneurship faculty  have a combined 280 years of experience in business and are themselves experienced entrepreneurs who have landed, bought and successfully run their own ventures. About 24 percent of undergraduate students at Bauer participate in the program, along with students from other majors across the university.
The program has also gained respect from members of the Houston community, who mentor students in the program. Last year, 293 mentors worked with WCE, committing their time and expertise to help prepare the college's entrepreneurship students.
Longstanding and highly respected Houstonians Cyvia and Melvyn Wolff became the namesakes of the program in 2008. Melvyn Wolff is a 1953 Bauer graduate, a member of the Bauer College Board and chairman of the board for Star Furniture, a Berkshire-Hathaway company.
About the Ranking
The Princeton Review determined the rankings of both graduate and undergraduate programs by evaluating key criteria in the areas of academics and requirements, students and faculty, and outside-the-classroom support and experiences from more than 2,000 programs that were surveyed.
Topping this year's list is Babson College, with Brigham Young University  at No. 2, and Bauer College rounding out the top three. Information about The Princeton Review's survey methodology and criteria for the rankings, plus its detailed profiles of the schools are also accessible at www.princetonreview.com/entrepreneur. For more information and a complete listing of the schools included on the list, visit www.entrepreneur.com/topcolleges. Full details also appear in the December issue of Entrepreneur on newsstands today.