Bauer College Commencement Set for December 14
Graduation Ceremony Will Recognize Several Outstanding Graduate Students
Published on December 11, 2018
Several Bauer College students will be given special recognition at the Fall 2018 Commencement Ceremony at NRG Arena on Dec. 14.
During the ceremony, the college will name its outstanding graduating students,including five masters students selected as the top in their respective programs.
Outstanding MBA Student
Jalpa Desai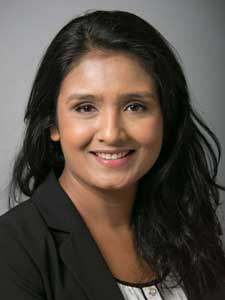 Jalpa Desai is a professional MBA student at University of Houston, graduating in December 2018. She has been working in supply chain in the retail industry for the past five years, and was recently promoted to senior allocation analyst position at her current job.
Desai has been an integral member of the Bauer MBA Society for the past two years, driving change and helping increase the Bauer brand across Houston. She approaches projects with energy, brings a motivating attitude to collaborative projects and drives group success.
She graduated with a bachelor's degree in finance, and worked in the finance field for several years, both in equity markets as well as corporate finance. After graduation, she plans to use her analytical and people skills at a new consulting position at REV Foodservice as a strategic category planning manager.
Outstanding MS Global Energy Management Student
Nilay Prajapati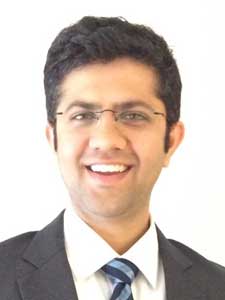 Nilay Prajapati has worked across the energy value chain including upstream, midstream, oilfield manufacturing and power plants. He has led projects in engineering design, project development and execution, and operations management.
Prajapati has a keen interest in the energy industry. With an aim to contribute in helping students at UH build a career in energy industry, he served as Energy Ambassador to UH for 2017-18. He has also served as an executive board member in the Energy Coalition student organization, where he was leading the online marketing of the organization. Along with the active participation at school, he has interned with an environmental consulting firm in Houston and gained a practical experience in applying the skills gained at Bauer.
Prajapati says: "He has deep gratitude for the faculty, staff and colleagues at UH, who have helped him develop the person he is today." He aims to develop innovative and economic energy solutions to meet the world's future requirements.
Outstanding MS Marketing Student
Bradley Parker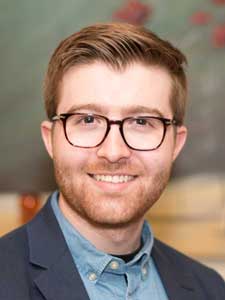 "I have always lived by the mantra 'find your passion, and you'll never work a day in your life,' and I do, thanks to the Bauer MS marketing program. I started the program in Spring 2017 while working as a merchandising manager at Banana Republic. About halfway through my first summer in the program, I began applying to digital marketing positions, leveraging my enrollment in the MS program, never thinking I would land the position I wanted until graduating.But, I got an interview at TopSpot Internet Marketing for a PPC manager role and the rest is history.
After eight months, and applying skills learned in the program, I was promoted to team lead and now manage a portfolio of $2.5 million in annual revenue."
Outstanding MS Supply Chain Management Student
Kenyon Terrell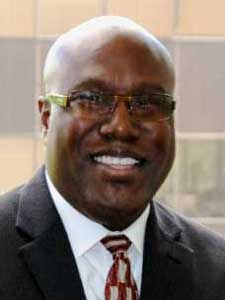 Kenyon Terrell is the Outstanding MS Supply Chain Management student for Fall 2018. He currently serves as the director for Inbound Logistics at Sysco Corporation,where he is responsible for leveraging $700 million in spending to move products inbound to Sysco owned facilities.
Previous to his position at Sysco, he worked for Royal Dutch Shell as a supply operations manager, as well as a supply coordinator.
Terrell received his BBA in marketing from the C. T. Bauer College of Business.
Outstanding MS Accountancy Student
Hannah Holloway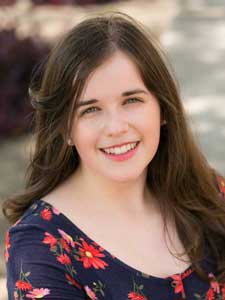 Hannah Holloway is the Outstanding MS Accountancy student for Fall 2018. She has interned with Grant Thornton, as well as served as an Instructional Assistant for the Bauer College. She currently serves as a development manager for Opera Leggera, a performing arts company located in Kingwood, Tx.
During her time as a student, she served as Phi Kappa Phi student vice president,competed in the Phillips 66 Refinery Optimization Case Competition, placing first, and was a Ted Bauer Undergraduate Business Scholar.
Holloway received her BBA in accounting in 2017 from the C. T. Bauer College of Business.