Bauer Dean Paul A. Pavlou Receives National Science Foundation Grant
Research Proposes Data Science Solution to Prevent and Predict Costly Power Outages
Published on Septemeber 18, 2020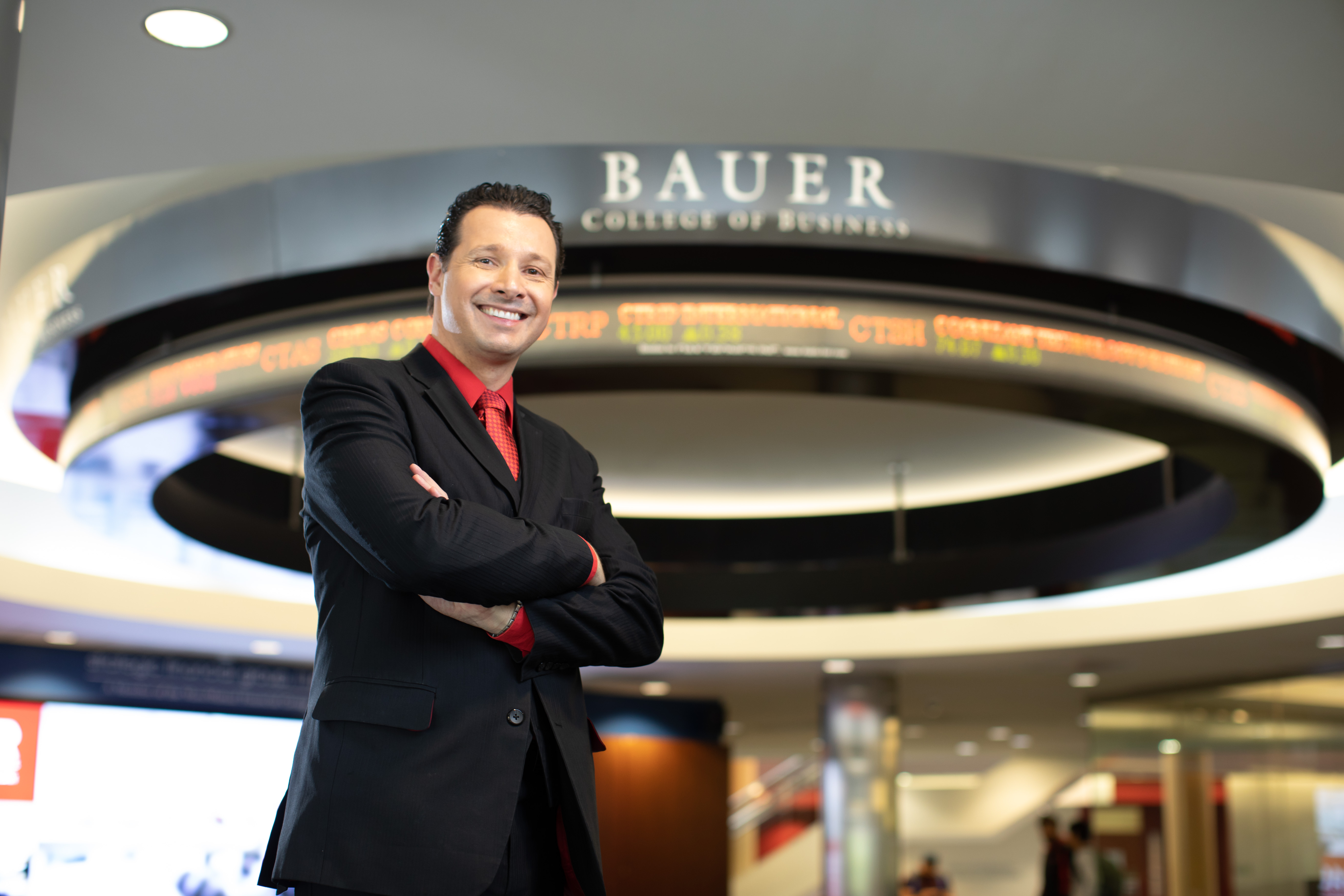 C. T. Bauer College of Business Dean and Cullen Distinguished Chair Professor Paul A. Pavlou is part of an interdisciplinary team of distinguished researchers developing plans for an innovative energy risk tracking project in Texas.
The Advanced Learning for Energy Risk Tracking (ALERT) project has received a grant from the National Science Foundation (NSF), proposing a data science solution to reduce, prevent, and predict costly power outages.
Pavlou and researchers from Texas A&M University, Temple University, and the University of Texas at San Antonio are creating a system for assembling and analyzing energy use data from community and industry stakeholders in Houston and San Antonio. The system would allow officials to be more preemptive in preventing outages and react more quickly in the event of unforeseen outages due to extreme weather, utility pole collisions, and other natural disasters.
The $150,000 grant is part of the NSF Smart & Connected Cities initiative, designed to enhance economic vitality, safety, security, health and well-being and overall quality of life in the U.S.
"The goal is to get as much data as possible to be enable officials to act preemptively and to be able to avoid, or shorten, lengthy and costly outages that can have a very negative effect on communities," Pavlou said. A generalizable system could eventually be put in place in communities across the United States, where annual losses from intermittent outages are estimated to be in excess of $100 billion.
Outages tend to disproportionally impact low-income communities, said Pavlou, a data analytics expert whose research spans several disciplines, including information systems, data science, marketing, and management and operations.
Gathering data from at-risk neighborhoods and other critical sites, such as hospitals and nursing homes with vulnerable populations, could potentially save lives as well as reduce the increasing strain on the power grid.
"Many municipal and community organizations have huge amounts of unanalyzed data that can be harnessed to create a system that works for everyone, saving lives and a significant amount of money," said Pavlou, who is working with the City of Houston, Greater Houston Partnership, school districts and other public and private entities to coordinate community engagement for the project in the Houston area. Utility companies and government agencies that collect weather-related data, topology, vegetation data and more will also be asked to collaborate. Eventually, researchers hope to produce an ALERT system that pinpoints areas that need preemptive resources, repairs or special help with evacuation, allowing for individual and collaborative mitigation actions.
Pavlou joins a team of experts from a wide range of academic fields working on this ambitious project. Other researchers include Mladen Kezunovic, as PI, Regents Professor and Director of the Texas A&M University Engineering Experiment Station Smart Grid Center; Zoran Obradovic, Professor of Computer and Information Sciences and Director of the Center for Data Analytics and Biomedical Informatics at Temple University; Robert Tillyer, Professor of Criminal Justice at the University of Texas at San Antonio; and Alexander Brown, Associate Professor of Behavioral/Experimental Economics at Texas A&M University.