Faculty Profile: Steve Werner
Bauer Professor and Department Chair of Management & Leadership Recognized with UH Global Faculty Award
Published on May 20, 2020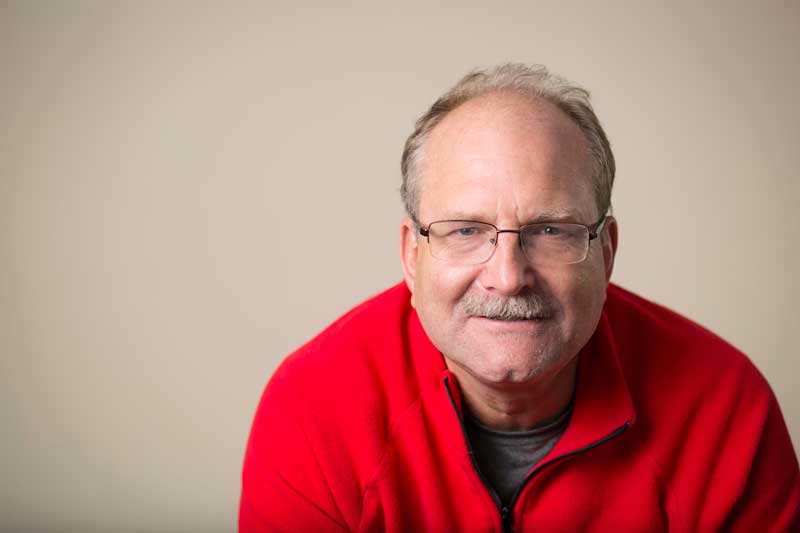 Steve Werner, Professor and Chair of the Department of Management & Leadership at the C. T. Bauer College of Business, was recently honored with the University of Houston (UH) Global Faculty Award.
The award, one of the highest honors bestowed by UH, recognizes faculty members "who have demonstrated excellence in the promotion of globalization of teaching, research, and/or service."
When Werner first arrived at the Bauer College in 1993, his goal was to create more international learning opportunities for students. More than 25 years later, that goal has been realized extensively: Through study abroad opportunities he helped create; in classes he designed and taught that teach management practices from around the world; and by contributing to the management profession's understanding of the benefits and challenges of adopting a global approach to business.
Werner was one of the founding members of the Management & Leadership Department's faculty-led Study Abroad programs at Bauer and served as director of the programs from 2000 to 2015. He has continued to travel every year with undergraduate and MBA students to locations such as Santiago de Chile, Berlin, Prague, and Hong Kong. More than 1,000 students have benefitted, and the program won the 2018 University of Houston Group Teaching Excellence Award.
Bauer Management Professor Dusya Vera nominated Werner for the award, and has marveled at the transformational impact of these trips.
"The fact that these programs are close to celebrating their 25-year anniversary is a testament to Steve's persistence, and his belief that travelling is one of the best educational experiences we can offer our students," she said.
"Some of these students had never left Texas before joining these Study Abroad trips. I recall one particular female MBA student who was a mother of 2 teenagers. She had never travelled outside of Texas when she joined the Berlin trip led by Steve. She ended up also joining our Santiago trip and our Hong Kong trip. Before she left UH, she had visited 3 continents!"
In 2019, Werner won the prestigious Academy of International Business Silver Medal for lifetime intellectual contributions. He has published extensively in topics related to international human resources, international compensation, global talent management, expatriate management and global assignments, and entry mode strategies, among many other topics related to globalization. Specifically, he has published over 25 papers on international business topics in peer-reviewed journals, including six papers in the top-tier and leading journal of international business, The Journal of International Business. He is also the editor of two international business books: "Global Compensation: Foundations and Perspectives (2008. London, UK: Routledge)," and "Managing Human Resources in North America: Current Issues and Perspectives (2007. London, UK: Routledge)." He is an active part of a network of researchers in international business and has co-authored papers with academics around the world.
Werner has contributed to the UH catalog in the area of globalization by developing multiple classes on international issues, including "International Human Resource Management," "Doing Business in Germany," "Doing Business in Asia," "Doing Business in Latin America," "Doing Business in Eastern Europe," "Global Human Resource Management," and "International Environment of Business." In addition, Werner was the proponent of an "International Management Certificate," which is an elective certificate offered to Bauer MBA students with the goal of developing global leadership skills.
He was also instrumental in globalizing The Academy of Management, the professional association of management professors. From 1999 to 2001 and again from 2008 to 2011, Werner was Chair of the International Committee of the Human Resource Management Division of the Academy of Management. One of his major accomplishments in that role was the introduction of the "Ambassadors Program," which appointed ambassadors from all countries represented by the membership to help globalize the division. The program was so successful that many divisions of the Academy adopted it and global representation in the Academy has increased tremendously since then.
Werner explains his passion for promoting globalism this way:
"When I think about our UH students, I remember the quote by Jack Welch, when he said about General Electric: 'Globalization has changed us into a company that searches the world, not just to sell or to source, but to find intellectual capital — the world's best talents and greatest ideas.' That is what I want for our students — that they can effectively compete globally in the market for the best talent and the greatest ideas. I believe that UH cannot accomplish its mission of offering 'nationally competitive and internationally recognized opportunities for learning, discovery and engagement to a diverse population of students in a real-world setting,' without emphasizing the opportunities and challenges of globalization through its teaching, service, and research. We cannot serve our stakeholders, including our students, their future employers, and our society, without exposing our students to the best the world has to offer. With this in mind I have dedicated my 27 years at UH to help globalize our students, our teaching, our research, and our professional associations."