Bauer College Announces Initiative On AI & Digital Society
New Strategic Initiative Focuses on Interdisciplinary, Data-Driven Research & Teaching
Published on May 18, 2021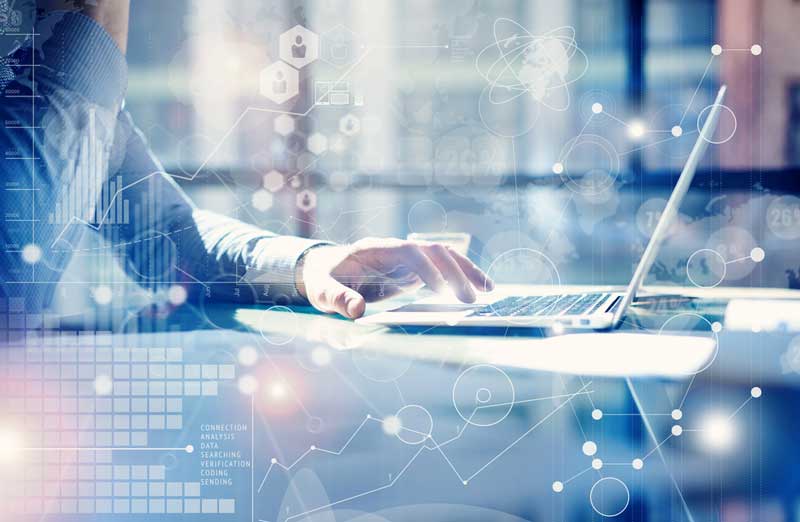 The C. T. Bauer College of Business has launched the Initiative on AI & Digital Society, a new unit within the college that aims to enhance student experience, create industry collaboration and increase research output in their discipline by fostering interdisciplinary research collaborations across departments and with industry partners.
The new office is part of the Bauer College's overall strategy, outlined in the 2020-2025 Bauer College Strategic Plan, Dean Paul A. Pavlou said.
"There is no question that business has been transformed and continues to be shaped by new technologies and the power of Artificial Intelligence (AI)," Pavlou added. "Through the Initiative on AI & Digital Society, the Bauer College will serve as a leader across multiple fronts, from developing leading-edge programs on the management of AI that train our students and community in these areas to generating interdisciplinary research that can be used by businesses to make more informed decisions using the power of AI."
Professor of Business Analytics and Bauer Senior Fellow Kevin Hong will lead the Initiative on AI & Digital Society. Hong's research interests are in the areas of future of work, digital platforms, user-generated content, and human-AI interactions. His research has been published in premier journals, including Management Science, Information Systems Research, MIS Quarterly and Production and Operations Management Journal.
"As digital technology increasingly becomes a core component of businesses and society, we need to recognize the volume and granularity of data that organizations can observe and acquire, and more importantly, the scale and precision of analytics and artificial intelligence (AI) that organizations can implement to optimize their decision-making," Hong said.
He added: "As a leading business school, we want to be a global leader at the intersection of business analytics, digital technology and artificial intelligence through world-class research and teaching programs." Hong also said that this interdisciplinary initiative will leverage UH faculty's strong expertise in areas such as Information Systems, Marketing, Supply Chain Management, and Computer Science.
To learn more about the Bauer College Initiative on AI & Digital Society, click here.