Bauer College Announces Spring 2021 Bauer in D.C. Fellows
Undergraduate Students Selected to Spend Semester Interning in Nation's Capital
Published on January 14, 2021
Six undergraduate students from the C. T. Bauer College of Business at the University of Houston will spend the spring semester interning in Washington, D.C., through the college's Bauer in D.C. Fellowship Program.
The students will live and work in full-time virtual internships in the nation's capital for the next four months in various organizations including the U.S. State Department, the International Economic Development Council, the Osgood Center for International Studies and the Securities Exchange Commission.
Administrators from the Bauer in D.C. Fellowship Program selected undergraduates Ariana Delgado, Gabrielle Le, Kinsey Oliver, Nathan Smith, Shaan Mohammad and Sidra Aslam through a competitive application process. The students are the ninth class of the fellowship program.
To prepare for the semester, the students, who were selected last May, participated in a series of workshops and orientation sessions led by Bauer Honors Academic Advisor & Bauer in D.C. Fellowship Program Director Colleen Davies, who also helped them identify and secure internship placements.
"I am proud of this cohort of talented students who is embarking upon this adventure during a historic time. They did not let the COVID-19 pandemic derail them from the opportunity to witness our democratic processes in action," Davies said. "Although their internships will be virtual, they will still be representing the Bauer College and witnessing the intersection of business and government."
The students will document their time in D.C. on social media using #BauerinDC21. The college will also share photos and videos from the students once a month this semester on WhereAwesomeHappens.com.
---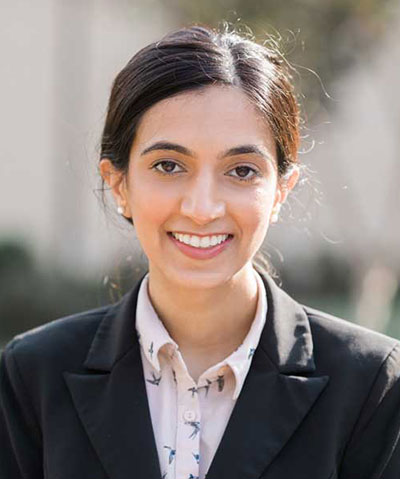 Sidra Aslam
Supply Chain Management Senior
Aslam will intern at the Osgood Center for International Studies, a foreign policy educational organization that offers experiential learning opportunities for students. Through the Osgood Center, Aslam hopes to conduct research on various foreign policy issues and better understand the impact of various legislative policies on the everyday lives of individuals around the globe. She is excited to represent Bauer this semester, and see how D.C. continues to function despite various constraints and difficulties during this time.
---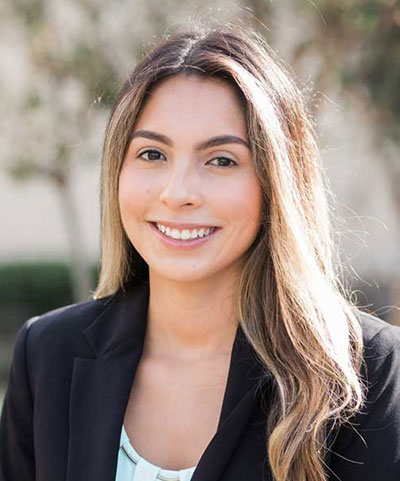 Ariana Delgado
Finance & Economics Junior
Ariana Delgado will intern this semester with the International Economic Development Council Knowledge Management and Development department. IEDC is a non-profit organization dedicated to promoting economic well-being and facilitating long term economic growth. Delgado will be conducting research, drafting reports and expanding her finance and economics knowledge. She is excited to represent Bauer in D.C. and be in the capital during this historic time.
---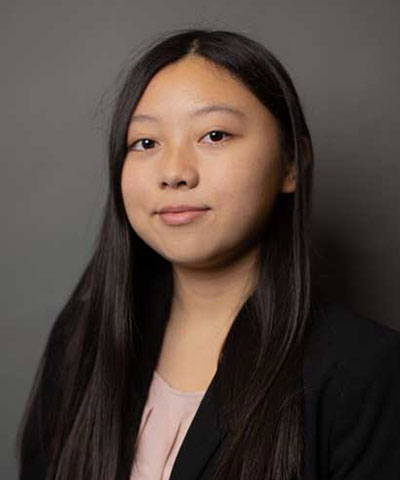 Gabrielle Le
Human Resources Management & Finance Junior
Le will spend the semester at the Department of State as an intern for the Office of Economic and Developmental Affairs, which is under the Bureau of International Organization Affairs. During her time in D.C, she hopes to garner a greater understanding of international relations through the scope of U.S foreign affairs and our relationships with multilateral organizations.
---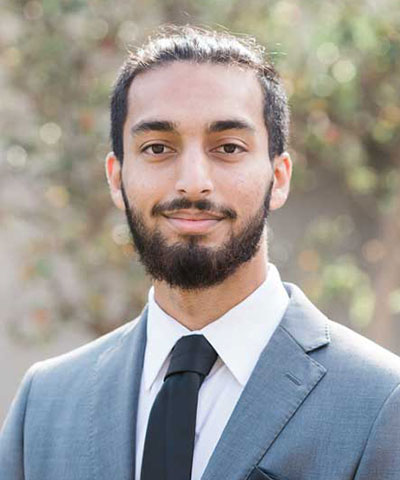 Shaan Muhammad
Accounting & Finance Junior
Muhammad is excited to be in D.C. during such a climactic point in our nation's history and thankful for the chance to see everything first-hand. He hopes to work closely with a representative in Congress and be highly engaged in the political process.
---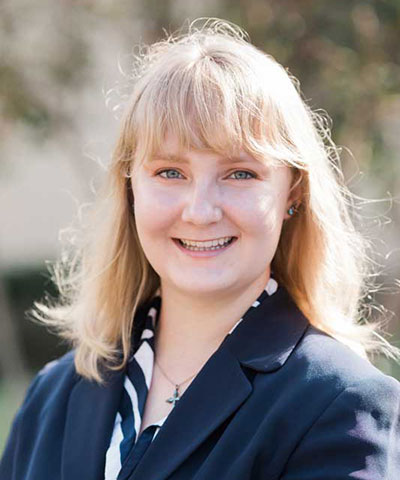 Kinsey Oliver
Accounting Junior
Oliver will spend the semester interning with the Securities and Exchange Commission under the Division of Corporation Finance. She is hoping to learn more about the regulatory side of accounting and how it impacts various industries across the nation. While in D.C., she's excited to visit various museums, monuments and the famous pandas at the Smithsonian Zoo!
---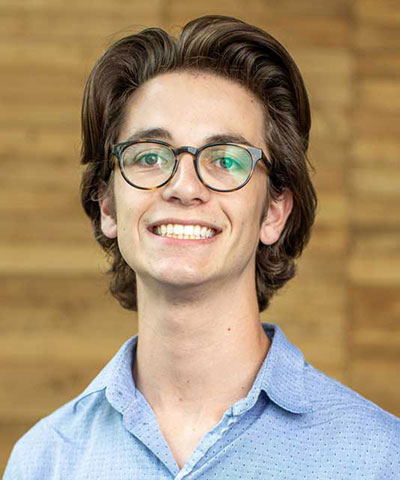 Nathan Smith
Political Science & Finance Senior
While in Washington, D.C., Smith hopes to explore all that the nation's capital has to offer. He hopes to further his interests in politics, art, and history and maybe explore some new interests. He is excited to visit museums, and experiencing first-hand the process of government.