UH Bauer College of Business Offers Seven New Online Programs
Courses Designed to Deliver Premier, Flexible and Affordable Education
Published on February 8, 2021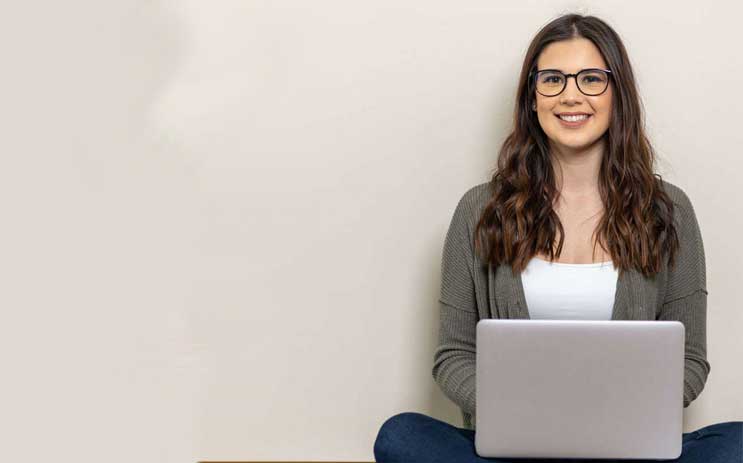 The C. T. Bauer College of Business at the University of Houston announced today that they will begin offering both the legendary Bachelor of Business Administration (BBA) and Master of Business Administration (MBA) degrees as fully online options starting Fall 2021, in addition to five specialized master's degrees.
These seven online degree programs are part of the Bauer College 2020-2025 Strategic Plan objective to "be a leader in instructional innovation and digital learning" and "provide world-class education that is affordable and accessible."
"Given the recent developments due to COVID-19, and the broader challenges for higher education, it has become imperative to enhance our ability to leverage technology to offer courses remotely," said Dean and Cullen Distinguished Chair Professor Paul A. Pavlou.
"Investments in state-of-the art interactive and immersive classroom technology, in addition to virtual experiential learning and extra-curricular opportunities expand options for students. We have a steadfast commitment at the Bauer College to continue to enhance our digital learning infrastructure to provide a superb value proposition for worthy students in Houston and in Texas, the United States, and across the globe."
At both the graduate and undergraduate levels, the Bauer College is launching these fully online programs:
Online BBA with majors in Finance, Management, Marketing, Management Information Systems, and Supply Chain Management
Online Master of Business Administration (MBA)
Online Master of Science in Business Analytics (STEM)
Online Master of Science in Finance
Online Master of Science in Management & Leadership<
Online Master of Science in Management Information Systems (STEM)
Online Master of Science in Supply Chain Management (STEM)
"The seven new online programs offered through Bauer College of Business characterize the University of Houston's commitment to providing top tier, inclusive educational experiences," said Paula Myrick Short, senior vice president for academic affairs and provost at UH. "These new offerings demonstrate our dedication to providing students financially accessible programs that emphasize innovation, technology, and experiential learning. Student success is our top priority, and as the need for flexible instruction and course delivery increases, we will meet that need."
"The Bauer College will be able to expand the reach of its high quality, leading edge programs with these new online degrees, preparing students regardless of their circumstances with rewarding career opportunities," said Associate Dean for Undergraduate Programs Frank W. Kelley.
Leiser Silva, associate dean of Graduate and Professional Programs, said the fully online MBA degree offers enhanced flexibility for professionals who want to advance their careers but are seeking a convenient and affordable option.
"Even before the pandemic, online MBA programs were growing. Online MBA programs are significantly more affordable than their face-to-face counterparts and busy professionals who are seeking their dream job appreciate the flexibility and more attractive value proposition," he said.
Both online BBA and online master's degrees charge in-state tuition regardless of residency status, including out-of-state and international students. Online students will not pay any additional fees, thus reducing the total tuition cost by about 15-20% compared to the traditional counterpart program.
For more information about online degree programs at Bauer, visit www.bauer.uh.edu/online.