For the First Time, Fortune Ranks Bauer Among the Nation's Best Executive MBA Programs
Bauer College EMBA Ranks Top 20 Among Public Business Schools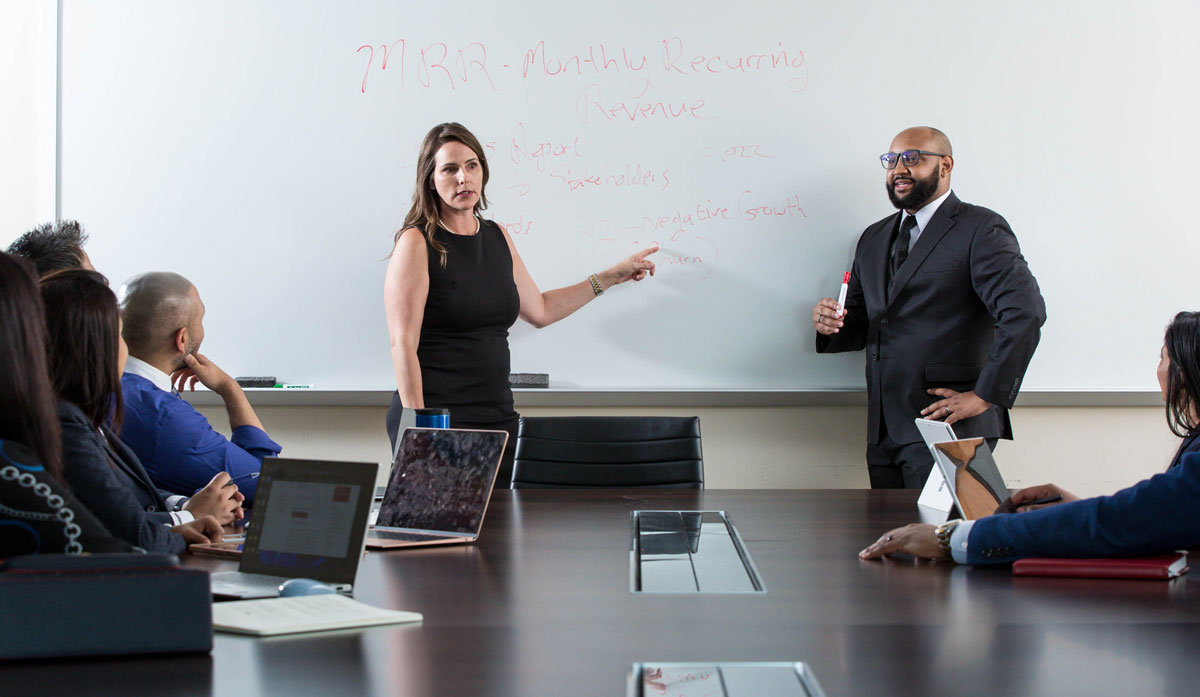 Published on November 8, 2022
For the first time, Fortune has included the C. T. Bauer College of Business on its list of the Best Executive MBA Programs, reaffirming the college's longstanding commitment to developing the future generation of CEOs and business leaders.
The Bauer College EMBA ranks 33rd overall on Fortune's Best Executive MBA Programs in 2022-23 and 19th among public business schools.
"We are extremely excited for our Executive MBA to be ranked for the first time ever by Fortune," Dean Paul A. Pavlou said. "Our program has a rich history of training top executives, now in its fifth decade, and we truly do provide the foundations for up-and-coming executives to develop their leadership skills, preparing them to lead organizations, guide change and innovation, and create strategies tailored to the global business environment, aligned with the mantra of the Bauer College, The Future Is Our Business."
Over the last 45 years, the Bauer Executive MBA has evolved to keep pace with the needs of the business world, providing students with the opportunity to gain hands-on leadership experience through real-world projects, simulations and exercises.
"Fortune measurements put a heavy weight on the reputation of the program as well as the total of alumni who are the c-suite level," Associate Dean for Graduate and Professional Programs Leiser Silva said. "The Bauer program is the most established Executive MBA program in the region, and the wonderful job that our faculty has done over the years is reflected in the excellent performance of our alumni, which has brought our reputation up to this level. We work hard to keep our current offerings cutting-edge, making our MBA highly relevant."
Currently, the curriculum includes entrepreneurship/intrapreneurship and entrepreneurial finance courses taught by faculty from the Cyvia and Melvyn Wolff Center for Entrepreneurship, as well as a multi-disciplinary project with different organizations in Houston.
"The Fortune ranking is a testament to the impact Bauer Executive MBA alumni have had on the Houston, regional, national and global business communities," Executive MBA Faculty Director and Professor of Practice Gordon Smith said. "Our alumni serve in senior roles in the energy industries, health care, technology, non-profits and as entrepreneurs, showing that business reaches all areas in every industry."
To learn more about Bauer's Executive MBA, click here.