Seen & Heard: A Celebration for the Wolff Center for Entrepreneurship
Example Header
Here's an important update!
Bauer College Hosts Campus Leadership, Donors for Ranking Announcement
Published on November 17, 2022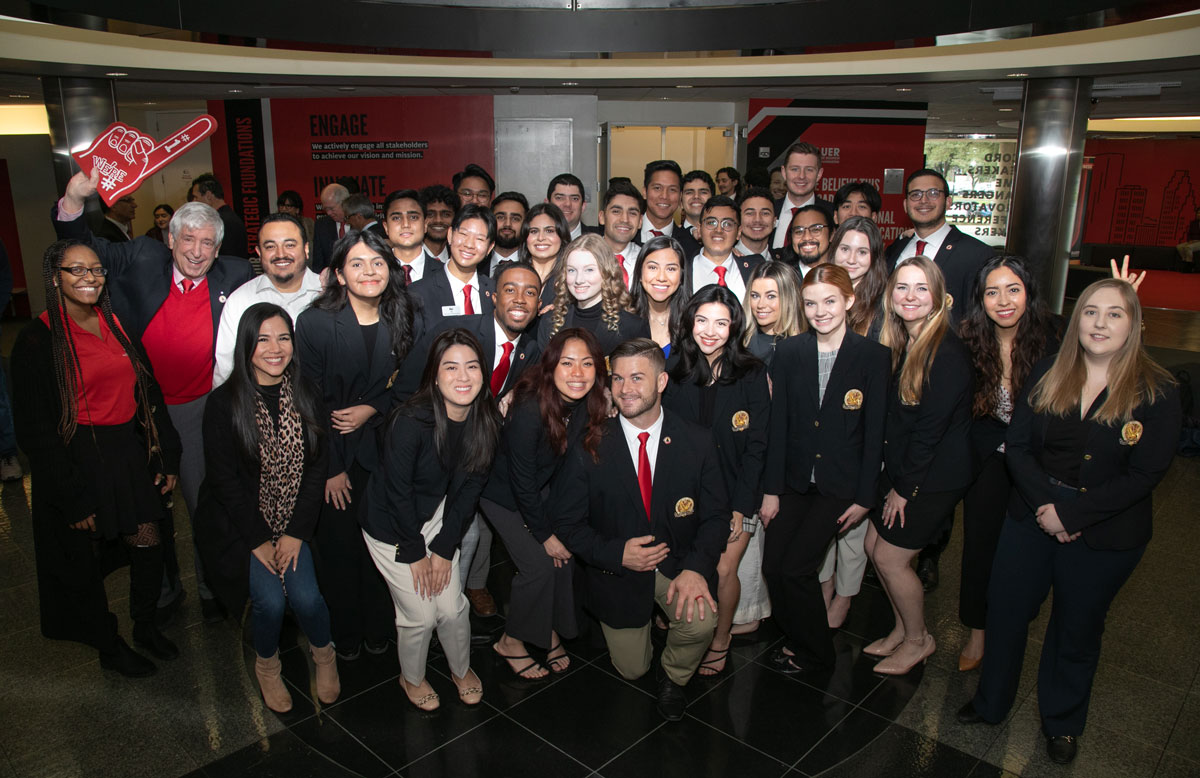 A proud chorus of "Go Coogs!" filled the first floor lobby of Melcher Hall on Tuesday for a celebration of the fourth consecutive No. 1 ranking for the Cyvia and Melvyn Wolff Center for Entrepreneurship at the University of Houston C. T. Bauer College of Business.
The Princeton Review placed the Wolff Center on top of its 2023 list of the Top 50 Undergraduate Schools for Entrepreneurship Studies, published in Entrepreneur magazine. To formally announce the ranking, Bauer College brought together students, faculty and staff from the Wolff Center with campus leadership, board members and donors, with remarks from Dean Paul A. Pavlou, UH Interim Provost Bob McPherson, Wolff Center Director Dave Cook, and program benefactor and supporter Cyvia Wolff.
Here, we capture some of the moments seen and heard at the ranking celebration.
Dean Paul A. Pavlou
Bauer College Dean Paul A. Pavlou announces that the Wolff Center for Entrepreneurship is ranked No. 1 in the U.S. for the fourth year in a row.
"We are passionate about entrepreneurship and how it can forever transform lives. We seek to further promote entrepreneurship as a university-wide, even regional and national effort. We really believe in the power of collaboration, coming together and embracing everyone around us to create a strong ecosystem of innovation in Houston, Texas, and across the United States."
"People ask me why the Wolff Center is No. 1, and I say we do a great job identifying opportunity. It's the scope of entrepreneurship we offer. We have a bold vision to be a one-stop shop for entrepreneurs, to give them support to start a business and to have a positive impact in the community."
"Our students and alumni start businesses, but even more importantly, they start successful businesses. The Wolff Center has created 1,640 business in the past 10 years, and has made more than $400 million dollars, so I would say we're doing pretty well."
Interim Provost Bob McPherson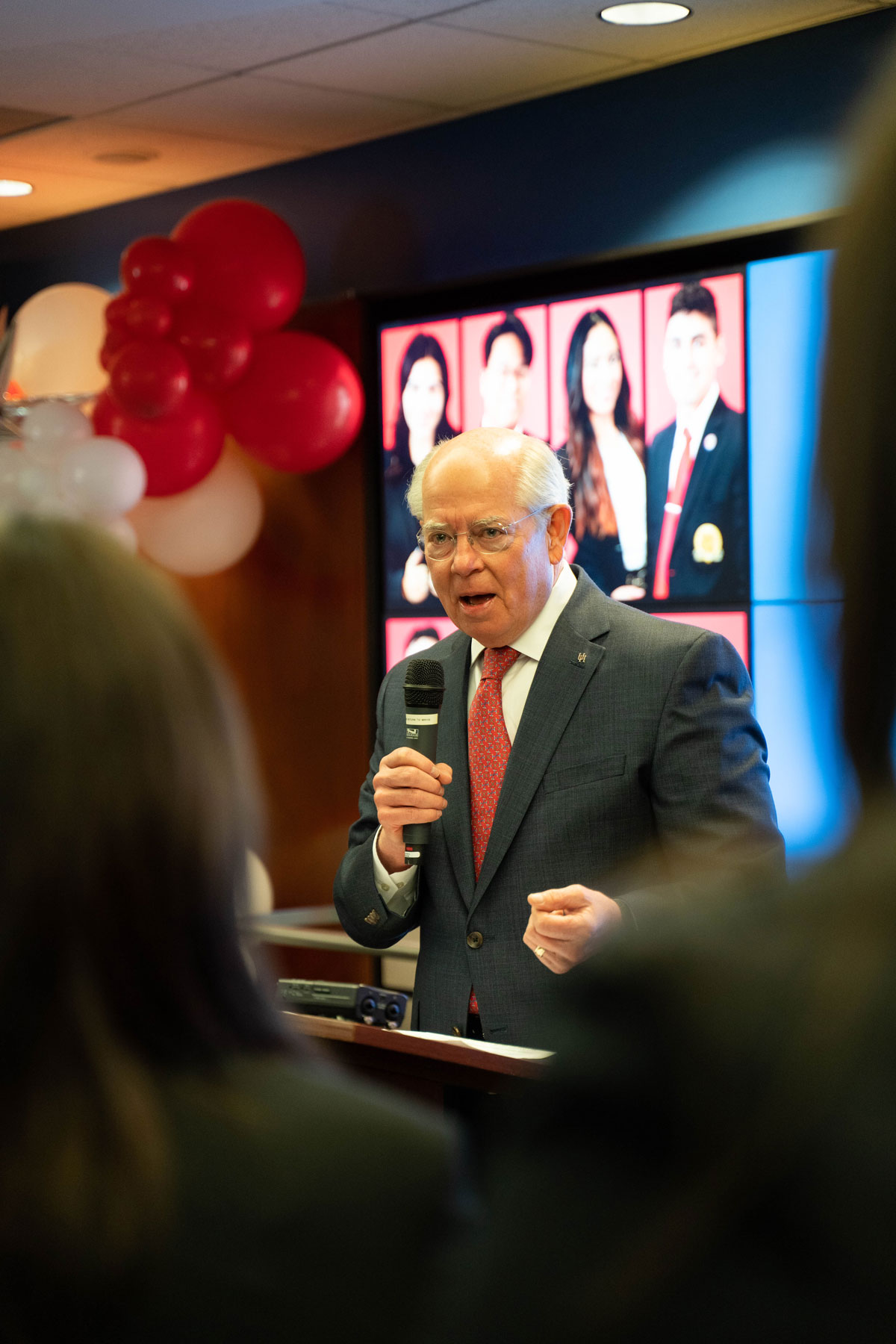 Interim Provost Bob McPherson brought congratulations on behalf of university leadership.
"Another No. 1 ranking proves that there is no slowing down UH's Wolff Center."
"I am an entrepreneur myself, and I know what it takes to bootstrap a company and start a successful business, so I see the hard work that all you students put in."
Dave Cook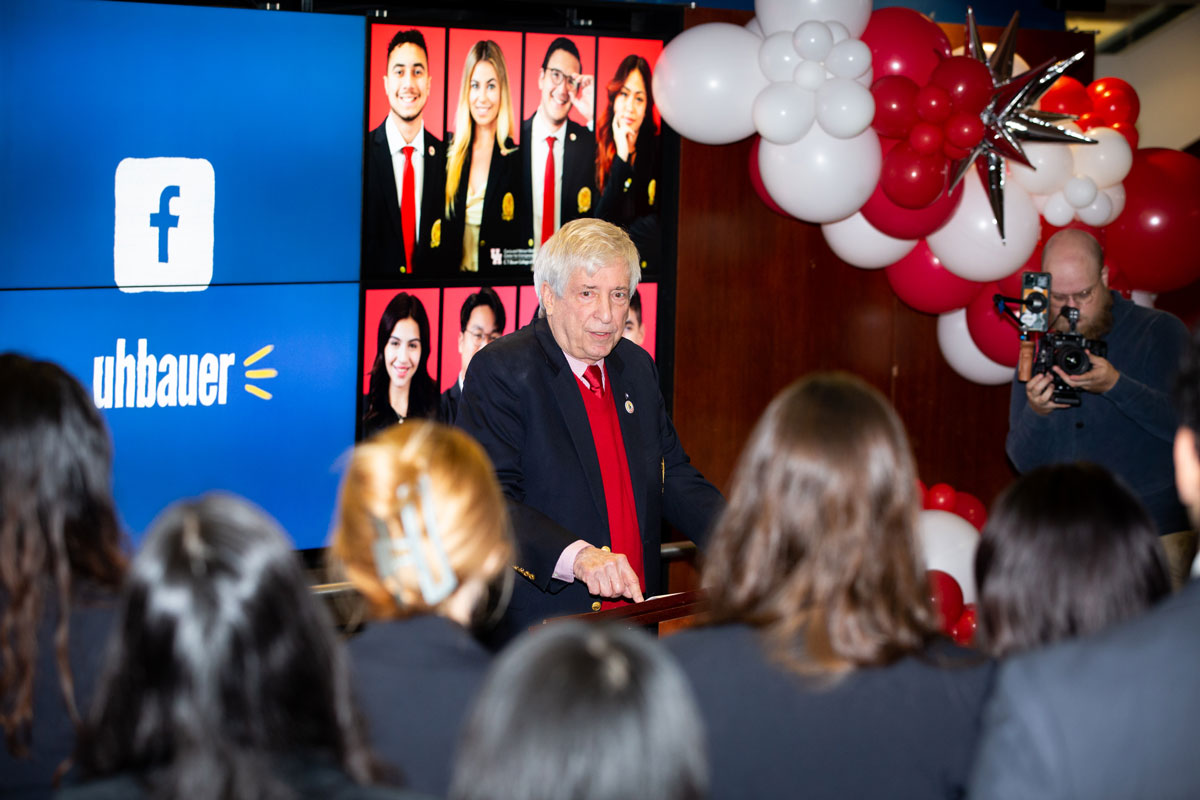 Wolff Center Director Dave Cook celebrates with students during ranking announcement celebration.
"This all started and is happening because of (Department of Marketing & Entrepreneurship chair) Ed Blair and (Wolff Center founder) Bill Sherrill. who believed in teaching entrepreneurship and leadership. That vision brought us great people who come and donate time that make this experience unmatched."
Cyvia Wolff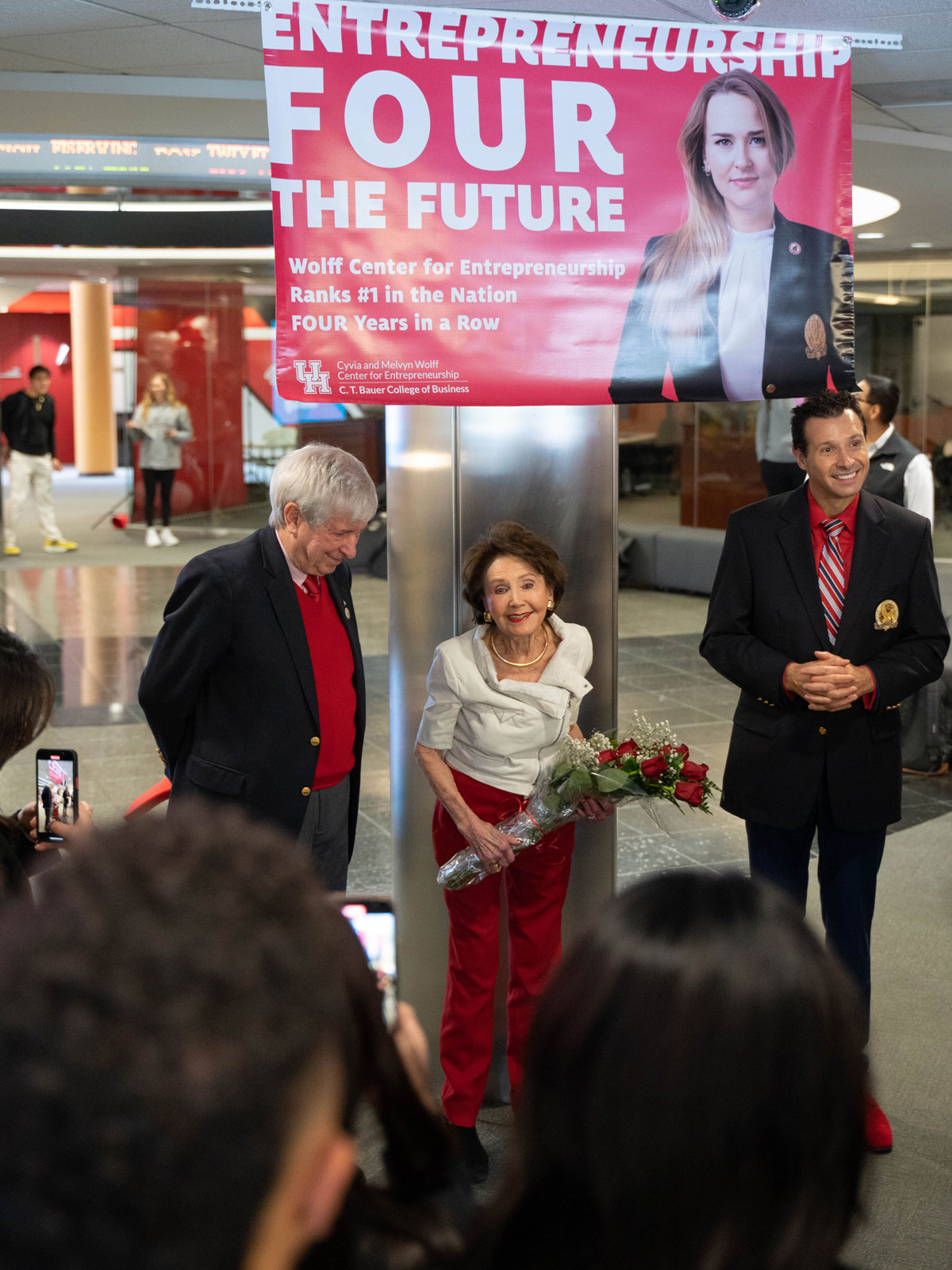 Benefactor and supporter Cyvia Wolff celebrates the No. 1 ranking with Wolff Center students.
"You have accomplished something that our city should be proud of, but more importantly, you and your family should be proud of where you are going."
"I wish you the best. Remember the values that you've been taught. They will get you a long way. Congratulations on your amazing future ahead."
To see photos from the celebration, click here.