Presentation Skills Training
Location/Format: UH Campus, In-person | Cost: $1,420
Course Overview
Speaking clearly and confidently in public is a valuable and often essential leadership skill to possess. This course offers you a basic and practical background on the principles of public speaking, as well as practical experience with basic types of speeches.
Participants will learn how to develop and strengthen skills in preparing and presenting public speaking presentations in a variety of situations. This is a practice-oriented class, where you will participate in on-camera exercises and be critiqued on your delivery.
By the end of the class, participants should have a greater understanding of the following:
Become aware of personal speech habits and characteristics
Cultivate poise and self-confidence
Improve posture, voice, diction, and other speech mechanics
Develop speech preparation and presentation techniques
Audience analysis preparation
Develop good listening and feedback skills
Present Informative and Persuasive Speeches
Course Cost
$1,420
Course Agenda
8 - 9 a.m.

Breakfast

9 – 9:30 a.m.

Introduction and Overview

9:30 – 10:30 a.m.

Strategic Communications

Communication Goals Introduction
Personal and Organizational Objectives
On-Camera Exercise Three Minutes: Communication Goals

10:30 – 10:45 a.m.

Break

10:45 – 11:15 a.m.

Audience Analysis and Audience Specific Communications

Understanding Your Audience
Building Common Ground

11:15 a.m. - Noon

Message Development

Message Strategy
Five-Part Message Model
Work on Informative Speech; Begin On-Camera Exercise (Informative Speech)

Noon – 1 p.m.

Lunch Break

1 – 2 p.m.

On-Camera Exercise Continued Work on Informative Speech

2 – 2:15 p.m.

Effective Power Point Presentations/Three-model Answers

2:15 – 2:30 p.m.

Break

2:30 – 3 p.m.

Persuasion and Influence; How to Handle Disruption

3 – 4 p.m.

On-Camera Exercise (Persuasive Speech)

4:30 - 5 p.m.

Bringing it all together
Instructor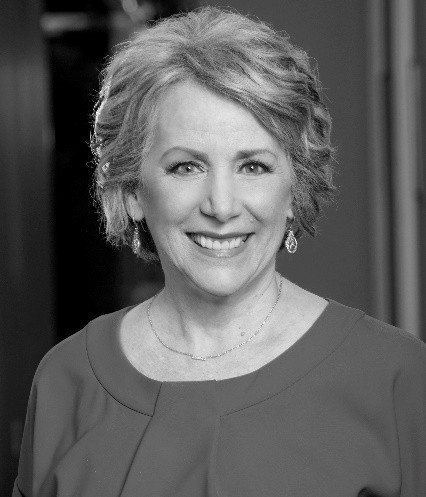 Marianne Gooch is the Founder and President of DynaComm LLC. She is a business communication and leadership coach, a management training consultant, and keynote speaker who also teaches executive education to business leaders at Bauer Business Executive Development program at the University of Houston.
For the past 35 years, she has led business transformation efforts for global companies with annual revenue of $50 million to over $30 billion during acquisitions/mergers, organizational change and reputational matters. She advises CEOS and business leaders in their responses to business-critical issues; provides counsel to leaders on their communication technique and delivery methods and ensures that a company's message is clearly articulated and understood by all audiences.
During her career, Marianne helped companies navigate several high-profile, multi-year corporate issues and reputation matters. Her corporate experience includes heading up communication efforts for Chevron Corporation, KBR, Inc., Parker Drilling, American General, and Service Corporation International.
The value she brings to her clients is helping business leaders grow from being tactical thinkers to embracing a strategic mind-set.
Marianne has given keynotes addresses at business leadership meetings. She has also presented to numerous associations and at conferences on topics of leadership, women in business, and leadership communication. She has published articles in the Houston Business Journal and is regularly quoted in The Wall Street Journal.
Marianne has a Bachelor of Arts degree in Speech Communication and Rhetoric from the University of Houston and an Executive MBA in Global Leadership from C. T. Bauer College at the University of Houston.