Programs
The Art of the Side Hustle
Bauer College Launches Workshop Series on Alternate Income Streams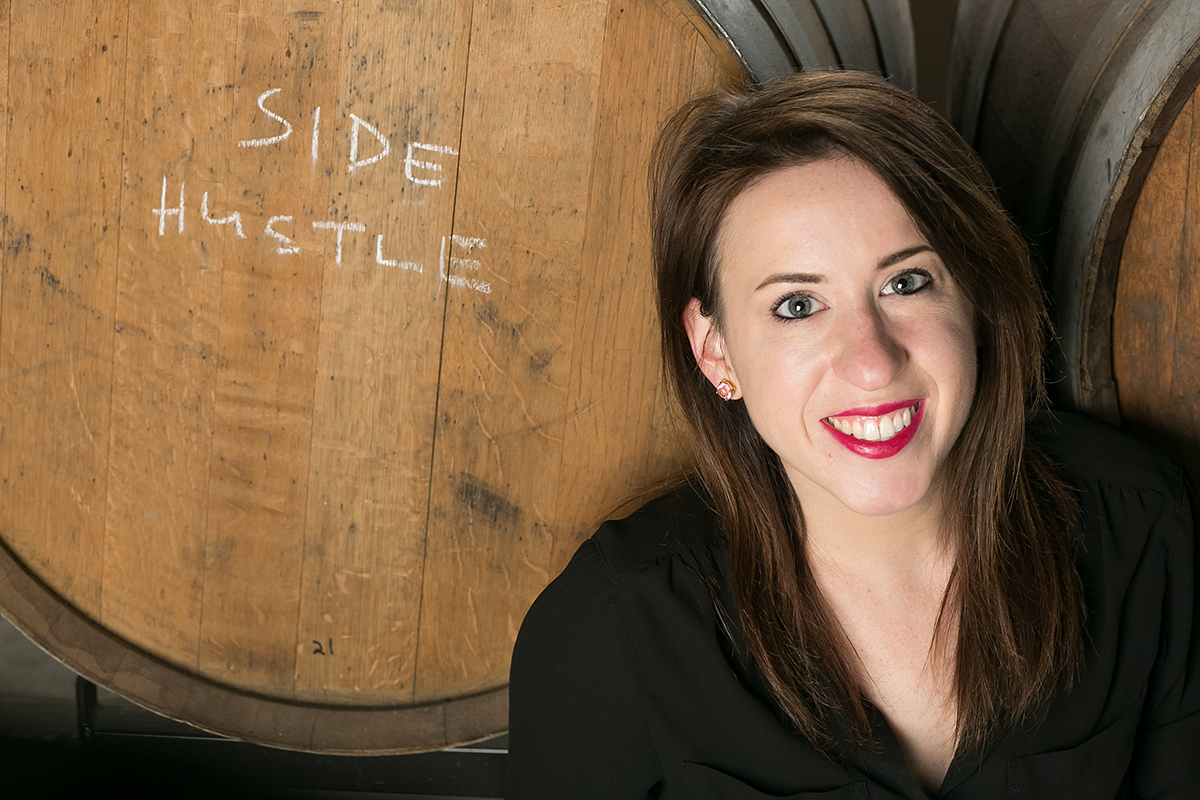 KELLY MCCORMICK, MANAGING DIRECTOR OF UH'S STARTUP ACCELERATOR RED LABS AND A BAUER COLLEGE LECTURER, LAUNCHED A WORKSHOP SERIES THIS YEAR FOCUSED ON TIPS FOR PEOPLE STARTING SIDE HUSTLES.
In the past year, it's been reported that over 44 million people have a side hustle. And it's easy to see why.
The side hustle can serve two purposes. The first, to give you some extra cash to pursue your day job or your daydream. The second is that the side hustle is your daydream. Either way, it makes sense that more and more people are compelled by the allure of the side hustle.
In the years I've taught entrepreneurship classes and worked at UH's startup accelerator RED Labs and the Wolff Center for Entrepreneurship, I've had the opportunity to connect with some phenomenal student and faculty entrepreneurs who are pursuing startups, small businesses and side projects.
If you have the skill to expertly execute a small side hustle, you'll have the confidence to expertly execute a not-so-small business.
Kelly McCormick
Managing Director, RED Labs
I've also met with a lot of people who had no idea where to start, and no idea what to pursue. I noticed that a lot of the people who were successful at starting a company had actually started with a side hustle. Then, a colleague of mine mentioned that she'd seen the same trend. I realized then we needed to put more resources into helping the hustlers who were interested in entrepreneurship or wanted to pursue something as a side project. It made perfect sense — if you have the skill to expertly execute a small side hustle, you'll have the confidence to expertly execute a not-so-small business.
That said, expertly executing the side hustle is easier said than done. A side hustle has a science to it, and more importantly, it has an art.
Our workshop series, "The Art of the Side Hustle," was born from the idea that we could help people figure out the best side hustle to meet their goals, and then how to most effectively create it. We included elements of brainstorming hustles to match skill sets, branding for your side hustle, pricing your product or service and valuing your time, and tech tools to use to your advantage so you're not overwhelmed with the additional work and obligations.
The millennial generation intuitively understands the power harnessed by their smartphone, social media and marketing. There are opportunities to use all of those skills to your advantage to create a relevant brand, and gain and connect to customers. However, there are other concepts and information that you have to understand to create a more legitimate side hustle.
You have to really consider your customer and what unique value you bring to them. You might not be disrupting an industry or creating a life-changing innovation, but you could be putting extra thought and care into your idea that keeps your customers coming back. You also want to make sure your financials and legal requirements are properly handled. The last thing you want is to start a side hustle to make money, only to lose that money (or more than that money) due to poor planning. Make sure your side hustle is working for you.
If you want to learn more about The Art of the Side Hustle, the sessions will start up again next fall. Keep an eye out for announcements and flyers to learn more how you can side hustle with the best side hustlers.