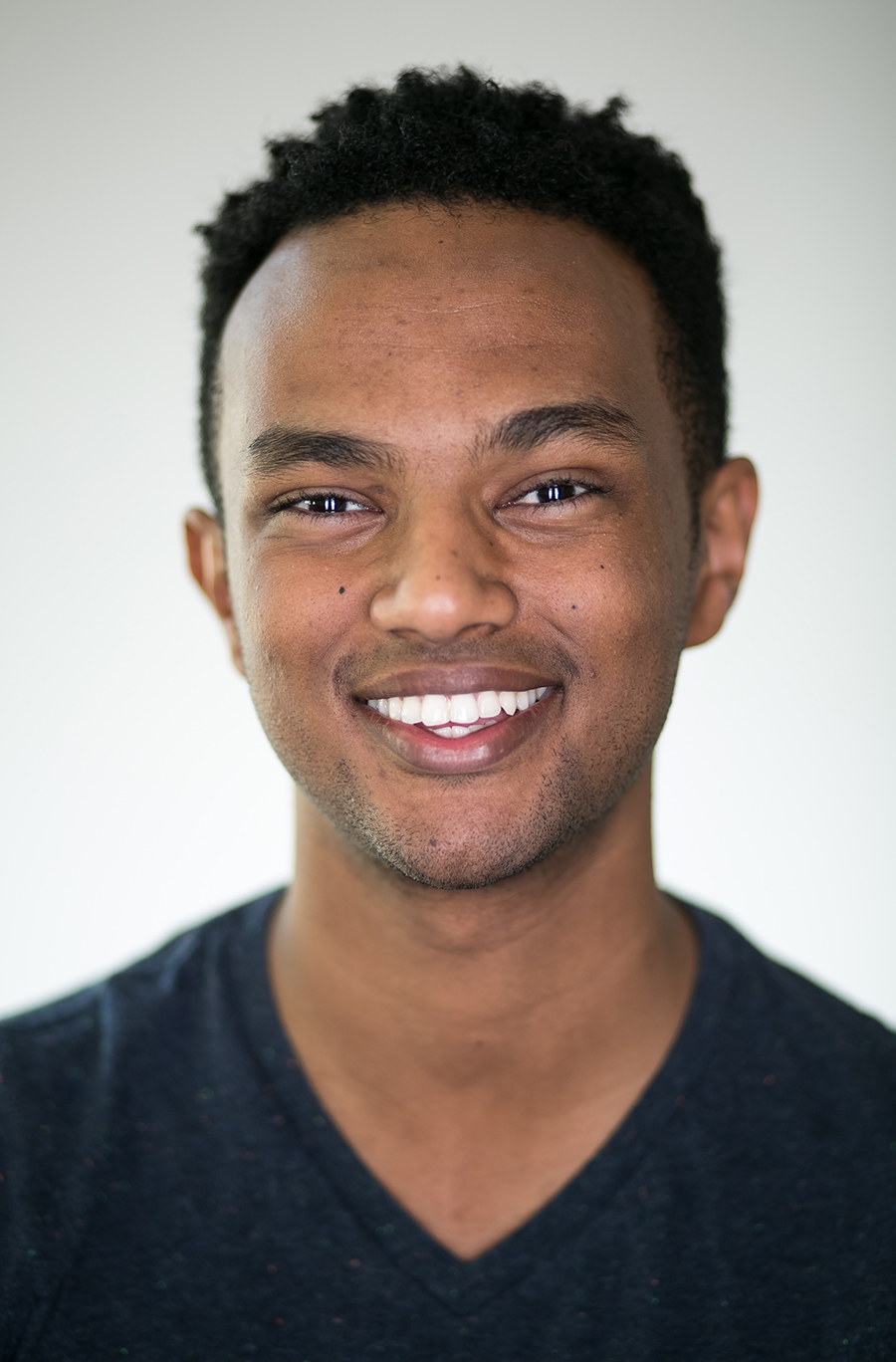 AT AGE 16, YOTHAM KASSAYE GRADUATED HIGH SCHOOL IN ETHIOPIA AND CAME TO HOUSTON TO ENROLL IN BAUER COLLEGE, BECOMING THE YOUNGEST PERSON INDUCTED INTO THE COLLEGE'S PROGRAM FOR EXCELLENCE IN SELLING AND A MEMBER OF THE WOLFF CENTER FOR ENTREPRENEURSHIP. HE PLANS TO RETURN TO AFRICA TO OPEN A SCHOOL.
I am only just beginning my journey.
Yotham Kassaye
Marketing Senior
LEARN MORE:
Program for Excellence in Selling →
Wolff Center for Entrereneurship →
Students
Open Doors
Bauer Senior Nears Graduation with Entrepreneurship Dream
I grew up in Addis Ababa, Ethiopia. It's a stunningly diverse country, in history, culture, and geography — the birthplace of coffee, with topography ranging from dry desert to mountains that enclose entire cities.
Our love of liberty and freedom gave us the grit to fight against colonialization and win. This is where I was raised, and I love it! I was lucky to be enrolled at a school that taught the value of higher education, but I also witnessed firsthand the hardship that faced an undereducated community. After seeing too many around me give up on their dreams, I promised myself that no matter where life took me, I would one day open a school in Ethiopia.
After high school, I was accepted into the C. T. Bauer College of Business. This milestone marked the beginning of my life in the United States. Having to think about transitioning to Houston was not easy for my family. We had to conquer our fears of gaining acceptance in this new city while keeping in touch with our Ethiopian roots. However, Houston was so welcoming and diverse that we felt right at home.
During my tenure in Bauer College's Program for Excellence in Selling, I placed No. 4 out of 58 students in the program's PES Career Fair, participated in the Schlumberger Sales Competition and was a semi-finalist in the Liberty Mutual Sales Competition. Each success was the product of courage and guidance from faculty and friends at PES. Before I made my first successful cold call, I had to face 30 rejections. PES taught me to stare in the face of failure, to narrow my focus by eliminating distractions and to find creative, strategic ways to exceed my quota. It also gave me something much less black and white — it taught me the value of being able to "sell" my dream.
As a sophomore in the Bauer College, I set my sights on the Wolff Center for Entrepreneurship, building up not only relationships with the students, faculty and staff in the program, but also the courage to apply.
I was rejected.
But I had a dream to execute, so I recalibrated, refocused and reapplied my junior year, when I was accepted. In WCE, I learned how to build a startup, I helped my class raise $220,000 for student scholarships through Wolffest, and I met a personal hero of mine, Warren Buffett.
Being in WCE taught me growth mindset, the practice of pushing yourself outside your comfort zone and creating actionable, concrete goals that allow you to build a future with the end in mind. WCE turned my dreams into goals. In the Wolff Center, I realized my own potential, but most importantly I found a group of people I can call my family.
My commitment to the sales and entrepreneurship programs at Bauer has shown me what quality education looks like, and after securing a summer internship with BMC Software, I see the doors I have opened for myself. I graduate from the University of Houston in December 2018, and although my time in college is coming to an end, I am only just beginning my journey. One day, it will be my turn to give a child the tools, the resources and the confidence they need to open doors for themselves.