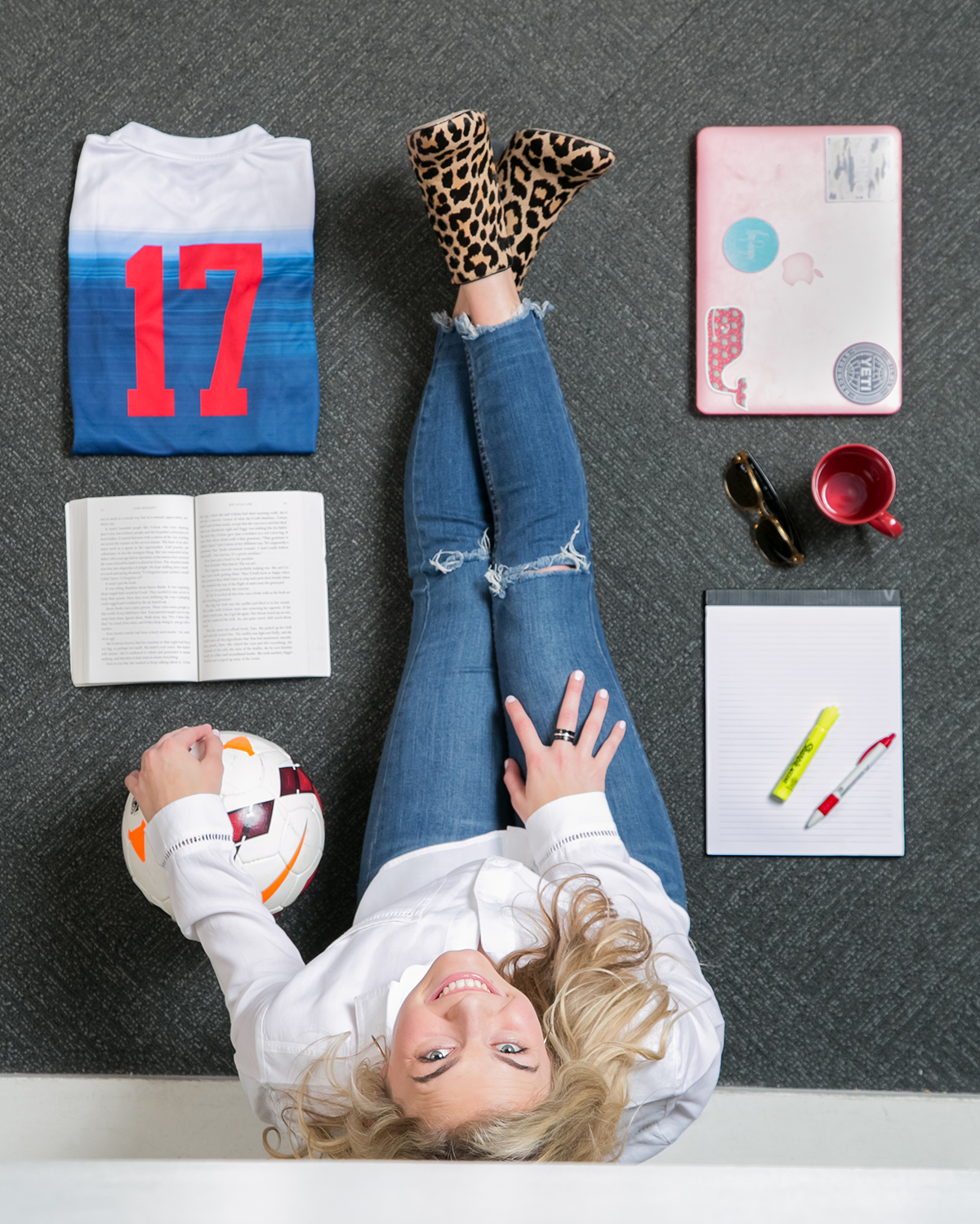 AS MARGO MCENTIRE NAVIGATES HER WAY TO GRADUATION, SHE REFLECTS ON HOW SHE BALANCED A DEMANDING COURSE LOAD WITH SUCCESS ON THE UH WOMEN'S SOCCER TEAM.
Students
Difference Maker
Bauer Student Athlete Pays Tribute to Father's Legacy
As an athlete growing up, I dreamed of where my future would take me. My junior and senior year of high school, I would drive three hours one-way to soccer practice from Austin to Dallas several times a week.
My hope was once in college, I could walk a few minutes across campus to practice. The recruiting process was an exciting time and I was thrilled to see my hard work translate into a collegiate athletic career.
During this exciting time, I experienced an altercation that shaped who I am and what I plan to become.
"Your dad has passed away."
I was just 15 years old when the meaning of a "bad day" was changed forever.
That day I made a decision.
I decided that I would not feel sorry for myself.
It would have been easy to use my dad's death as an excuse not to succeed in life, but there was no room for excuses. I was on a quest.
My dad may not have been here physically, but his ambition stirred within me. The words "Difference Maker" are etched into my dad's tombstone.
A collegiate golfer, my dad instilled in me a drive to do things others only dream of accomplishing. A "Difference Maker" to me is somebody who has a positive ever-lasting impact.
The challenges I've faced have felt insurmountable, but I have overcome each hurdle with the drive to be a 'Difference Maker.'
Margo McEntire
Management Senior
When I received a full scholarship offer from the University of Houston Women's Soccer team, I was beyond excited and grateful to embark on my journey. It was evident in my recruiting process that I was supposed to play soccer specifically at the University of Houston. Immediately following my visit to the campus, I looked at my mom and said, "Dad wants me to be here." I used that affirmation to drive my success in each aspect of college.
People continuously urged me to slow down and process what had happened. Those people did not understand, in order for me to successfully continue my dad's legacy as a "Difference Maker," slowing down was not an option.
I decided to study business management and was given the opportunity to be a part of Bauer College of Business. That decision set me up for success not only during my time in college, but also for my future endeavors. I am involved in several organizations that are passionate about their missions and goals. I found that everything in Bauer I was involved in, there was a common characteristic. Passion.
The professors are genuinely passionate about what they teach and encourage their students to reach beyond their capabilities. This contagious and undeniable passion translates to the students at Bauer and how they change the world.
As a student-athlete I was able to represent the University of Houston across the country with the soccer team. My teammates and I invested ourselves year-round in order to be prepared and successful during our season. This involved practices each day of the week throughout the school year, and conditioning over the summer. During the season, we played games on the weekend and were often gone from Wednesday to Sunday night traveling for games. In between practices and games, we were studying, attending tutoring sessions and working with our academic advisor.
I am the sole coach-appointed captain of the University of Houston women's soccer team and have a major GPA of a 4.0. I am in the top 10 percent of my class in the business school, and as a four-year starter, I hold the record for the most minutes played. I was excited about what I had achieved and marveled at the thought of my dad seeing my accomplishments. He would have been so proud.
Throughout my journey at the University of Houston and Bauer College, the challenges I've faced have felt insurmountable, but I have overcome each hurdle with the drive to be a "Difference Maker." My thirst for excellence still was not quenched.
I will be attending law school in the fall, driven by my desire to be a "Difference Maker." I am fully equipped to take on any challenge I face due to the incomparable education and preparation I was provided at Bauer College of Business.
I have learned from professors who are constantly changing and empowering their industry. I have been given opportunities that would only present themselves in the great city of Houston.
I am beyond thankful for my coaches and professors who encouraged and prepared me for my next chapter. I am excited to see where my journey takes me, and am blessed that the University of Houston has helped me on my way toward being the "Difference Maker" my dad always hoped I would be.