Faculty
Strategic Consulting
Bauer Lecturer Brings Small Business Lens to Classroom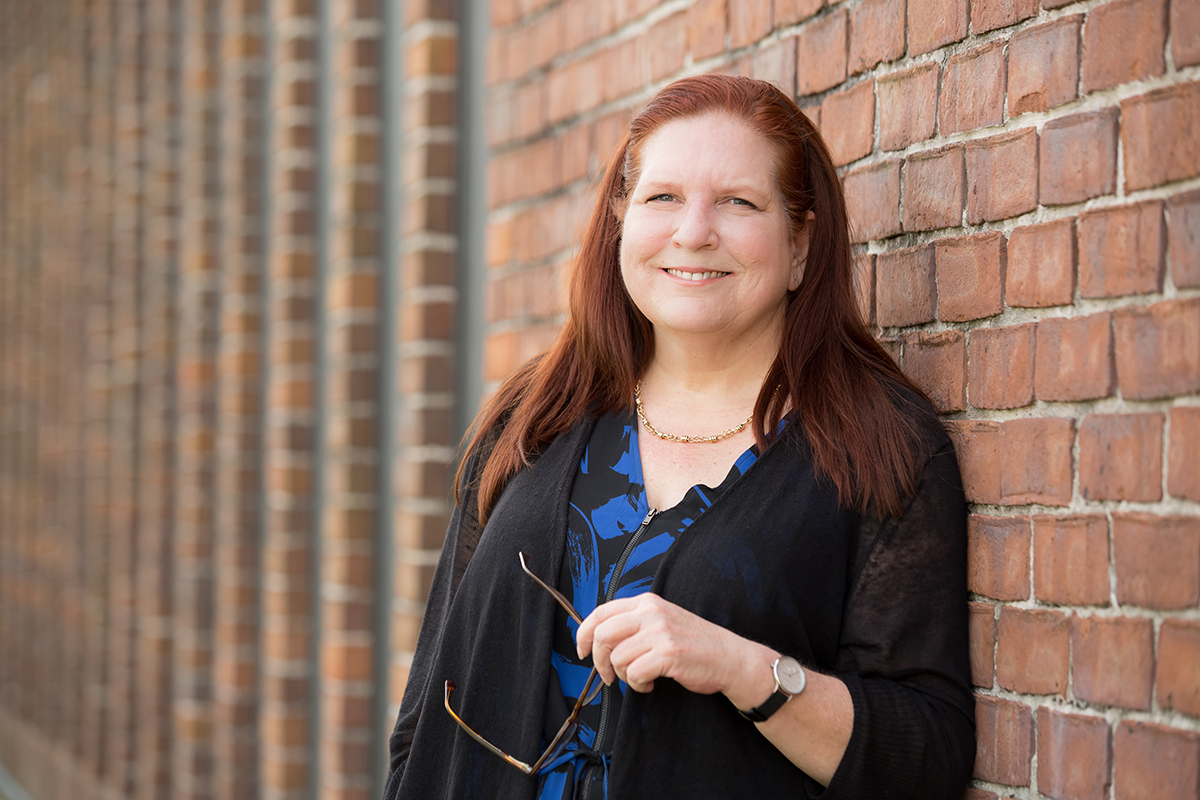 LIKE MANY BAUER COLLEGE INSTRUCTORS, DENISE PATRICK IS A VETERAN BUSINESS PRACTITIONER. SHE HAS WORKED AS A CONSULTANT FOR MANY ENTREPRENEURIAL CLIENTS AND EARNED RECOGNITION FROM THE GREATER HOUSTON PARTNERSHIP AND UH SMALL BUSINESS DEVELOPMENT CENTER.
It is critical to check your assumptions. Take a minute to think about how your perceptions match up with reality on the ground.
Denise Patrick
Bauer Lecturer
Denise Patrick's students create marketing plans for businesses as colorful and diverse as Houston itself.
During a recent semester, Patrick's students submitted marketing strategy ideas for a Bollywood dance studio, regional street-racing events and other businesses that may come someday to a neighborhood near you.
While some of these enterprises exist only in theory, others are as real as a bank statement. For a faculty member, there's nothing better than hearing, as Patrick did, that the marketing plan a student created and implemented for a family business began to yield results before the end of the semester.
Like many Bauer College instructors, Patrick is a veteran business practitioner. While research and theory greatly inform what she teaches, the emphasis is on real world lessons Patrick has learned both as a small business owner and as a consultant to businesses of all sizes in Houston and across the globe.
Patrick is a popular presenter who has earned recognition from the Greater Houston Partnership and Bauer's Small Business Development Center. She has worked with many entrepreneurial clients, including several Ernst & Young Entrepreneur of the Year finalists and winners. Part of her connection with students and clients is that she breaks things down into easy to understand business-operation essentials, demystifying concepts with clarity.
"Marketing is an important part of risk mitigation. It is critical to check your assumptions," she says by way of advice to students and business owners alike. "Take a minute to think and check how your perceptions match up with reality on the ground."
Patrick's perspective is just as true for students doing research on their first business as it is for multinationals considering expanding overseas.
As managing director of Energy Markets Access and principal at DPC Strategic Partners, Patrick has advised thousands of small businesses, as well as high-growth entrepreneurial companies. In 2015, she was the lead researcher for "Profit and Peril: Secrets to Global Expansion," a project published by Hart Energy which featured the report focused on expansion challenges and strategies in the global energy markets by Patrick along with articles by leading experts in banking, law, crisis management and cultural competency.
Her clients have included INTSOK, Denham Capital, Energy Ventures, OTM Consulting, Cubility, Detechtion Technologies, TD International, Halliburton, Houston Technology Center and Merrick Systems, among others.
"My approach in the classroom is to share the kind of lessons that entrepreneurs and small businesses learn from mistakes made as they grow," she says. Frequently, those lessons distill down to the need to do more critical thinking before developing and implementing their marketing strategy.
"After 25 years of researching and engaging with buyer behavior, the most important lesson I can offer to anyone is, 'Check your assumptions,'" Patrick says.
Researching "Profit and Peril," she found businesses of all sizes and from all parts of the world share a common misconception: "We all think we can easily expand and go to the UK, Europe, or Africa, and sell. But the reality is you have to know what's happening on the ground. Everybody has different rules. Every culture, every buying market, has a different way of hearing your value proposition. You can easily mess that up."