Faculty
Consumer Motivation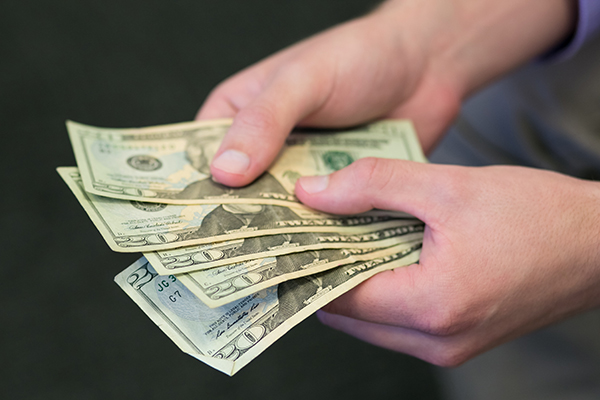 Bauer Associate Professor Examines Grocery Store Shopper Behavior
Sam Hui, an associate professor of marketing and entrepreneurship at Bauer College, is a numbers guy, very comfortable in a role that has him carefully constructing research studies that monitor consumer behavior.
But like numerous others, he didn't find his calling immediately.
As an undergrad, I studied mathematics and computational sciences, in part because I was very into numbers and analytics," Hui says. "After graduation, I worked in investment banking, and burned out very quickly because it was extremely stressful. I talked to more senior people about it, and they told me it does not get better with more time on the job."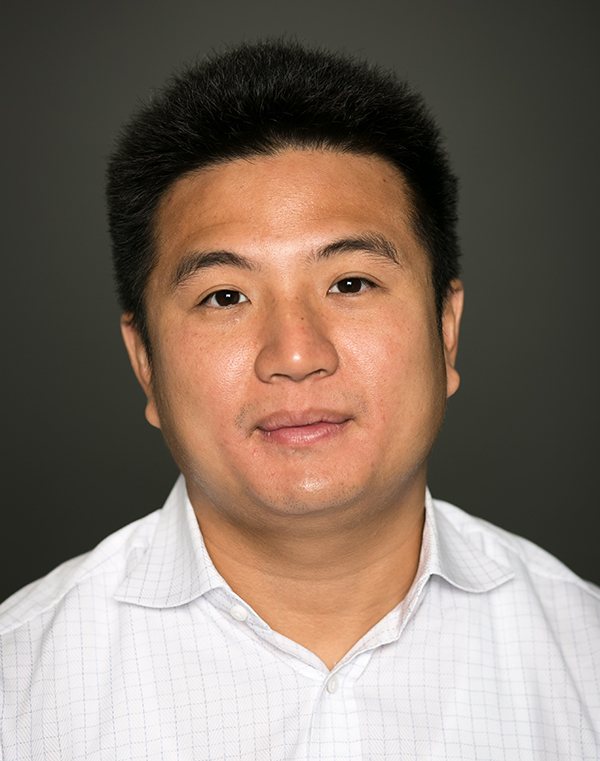 Sam Hui, Associate Professor, Marketing & Entrepreneurship
Hui decided to pursue another career, eventually finding his niche tracking behavior – from observing grocery store shoppers as they consider and purchase items at a store, to seeing what motivates online game players to keep playing, to monitoring drivers as they navigate city streets using an onboard diagnostic tool. His grocery store studies have used devices that have evolved over time in sophistication, leading to the current gold standard, eyeglasses with an eye tracking device that measures pupil dilation. Hui's research collects and analyzes fine-grained information that expands on an old marketing adage: "Eye level is buy level."
Does a particular shopper look only at prices, or do they spend time checking out nutritional labels as well? Are there statistically relevant differences in behavior for shoppers who are left-handed or right-handed, or for those who are overweight versus of average weight? For items not at eye level, what is the placement threshold for diminishing sales?

"We're kind of zooming in on consumer behavior and watching in higher and higher resolution," Hui says. "Shopping is an interesting behavior that's worth looking into. People in urban studies are looking at how people interact with their environment and this is a little bit similar. I find it fascinating."
While Hui is driven by interest and curiosity, his work illustrates the potential for academic research to influence, drive and create business by virtue of the number of businesses which have used or adapted his methodology.
Just a few examples: Hui is co-founder of homeprice.com.hk, which has become the top online real estate appraisal site in Hong Kong and has made more than 7 million real estate valuations to date. His applied research has benefitted Amazon, Unity Technology, Machine Zone, Merck, RetailNext, Advantage Healthcare, Relay Network, Playnomics (acquired by Unity) and Rent Bureau (acquired by Experian), among others.
While he is not involved on a day-to-day basis, Hui was there at the start of Canvs, a leader in new methodology for emotion measurement that has worked for companies such as Comcast, Fox, Turner and Netflix. Canvs, begun by a student for whom Hui was a dissertation advisor at New York University Stern School of Business, was recently named to the ARF A List, a recognition of its innovation. Canvs is an official Facebook Media Solutions partner and has a strategic relationship with Nielsen as the sole provider of qualitative insights.
Hui is appreciative of those applications, but continues to prefer a background role as one of the bright minds coming up with ways of managing and interpreting a growing collection of data.
As more and more is produced, the gap between collecting and coding numbers and making and testing hypotheses is only bound to grow, Hui says. One of his papers, for example, took six years to be published, enough time for a startup to develop an application for Hui's findings and then become acquired, he adds.
The slow pace suits him more than the pressure cooker of investment banking, and by combining the study of human behavior with number-crunching, "It's frankly more interesting as well," he says.
"If you abstract too much from what's happening and just look at numbers, you can lose perspective on why we are doing this."
Hui earned his undergraduate degree in Mathematical and Computational Science, with an MS in Statistics, from Stanford University. After leaving investment banking, he received a Ph.D. in Marketing from the Wharton School at the University of Pennsylvania. Hui was a Marketing Science Institute's Young Scholar in 2013 and the AMA Retail and Pricing SIG Young Scholar in 2014. He is also the winner of the 2014 MSI/H. Paul Root Award.